Looking for travel with friends quotes and captions for instagram, pinterest or just for travel inspiration? I've got you covered. Although I enjoy traveling solo, traveling with a buddy is more fun. Not only do can you enjoy adventures together but it is nice to have someone there if something goes wrong.  Here are the best quotes about traveling with friends.
Travel with Friends Quotes and Captions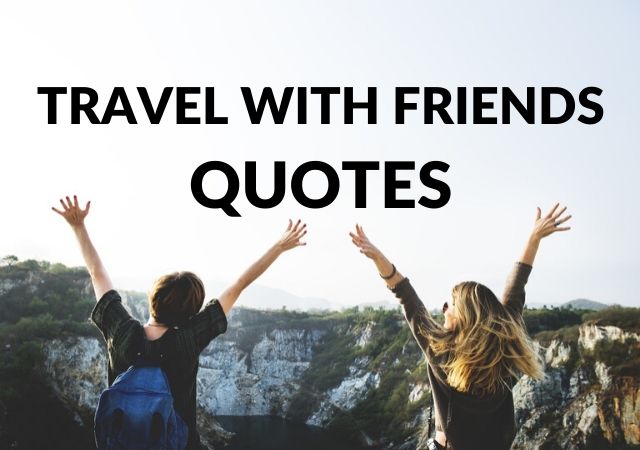 Best Quotes About Traveling with Friends
1. "A journey is best measured in friends, rather than miles." – Tim Cahill
2. "I have found that there ain't no surer way to find out whether you like people or hate them than to travel with them." – Mark Twain
3. "Sometimes all you need is a great friend and a tank of gas."
4. "Life was meant for good friends and great adventures."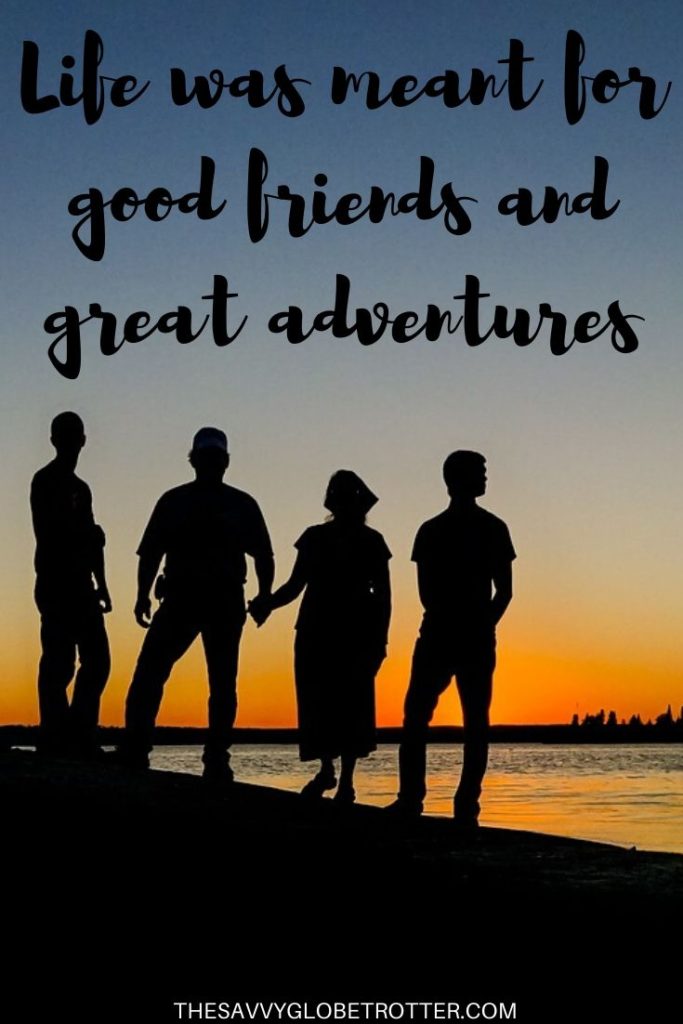 5. "Good company in a journey makes the way seem shorter." – Izaak Walton
6. "A good friend listens to your adventures. A best friend makes them with you."
7. "Everyone needs this friend that calls and says, "Get dressed, we're going on an adventure."
8. "I want to travel and meet beautiful souls. I want friends in every city."
9. "In life it's not where you go, it's who you travel with."
10. "There is an unspoken bond you create with the friends you travel with." – Kristen Sarah
11. "Sometimes all you need is a great friend and thirst for adventure.
12. "Friends that travel together, stay together."
13. "Sharing adventures means enjoying them 100% more."
14. "As with any journey, who you travel with is more important than the destination."
15. "Travel is better with friends."
16. "There is a whole world out there. Pack your backpack, your best friend and go."
17. "If you want to go fast go alone. If you want to go far go together."
18. "You can pack for every occasion, but a good friend will always be the best thing you could bring!"
19. "When traveling life's journey, it's good to have a friend's hand to hold on to."
20. "Good times and crazy friends make the best memories."
21. "Good company in a journey makes the way seem shorter." – Izaak Walton
22. "Never go on trips with anyone you do not love." – Ernest Hemingway
23. "Good friends follow you anywhere." – Winnie the Pooh
More Travel Friendship Quotes
24. "Be careful who you make your memories with. Those things can last a lifetime." – Ugo Eze
25. "There are no strangers in this world, only friends I haven't met yet."
26. "We are all travelers in the wilderness of the world, and the best we can find in our travels is an honest friend." – Robert Louis Stevenson
27. "The best things in life are the people we love, the places we've been, and the memories we've made along the way."
What were your favorite inspirational travel with friends quotes and captions on this list?  If you have any more awesome travel quotes for friends, please share them in the comments below!
---
Still need some wanderlust and travel inspiration? We have more quotes to inspire your travels:
—
Save this to Pinterest!