Whenever I am in between trips or just need some inspiration, I love reading travel quotes.  Reading quotes about adventure and travel inspires me to plan a new trip and motivate me to take risks in order to achieve my goals in life rather than being stuck in the same place.  Here are 31 of the most inspirational travel and adventure quotes that always fuel my wanderlust.
Most Inspirational Travel Quotes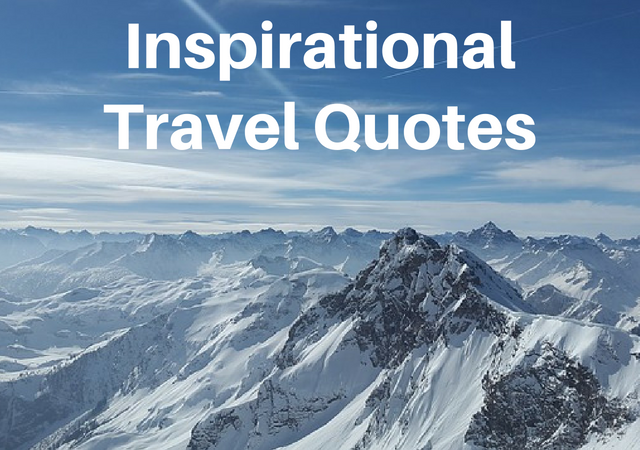 1. "Life is either a daring adventure or nothing." -Helen Keller
2. "I travel not to go anywhere, but to go. I travel for travel's sake. The great affair is to move." – Robert Louis Stevenson
3. "Live, travel, adventure, bless, and don't be sorry." – Jack Kerouac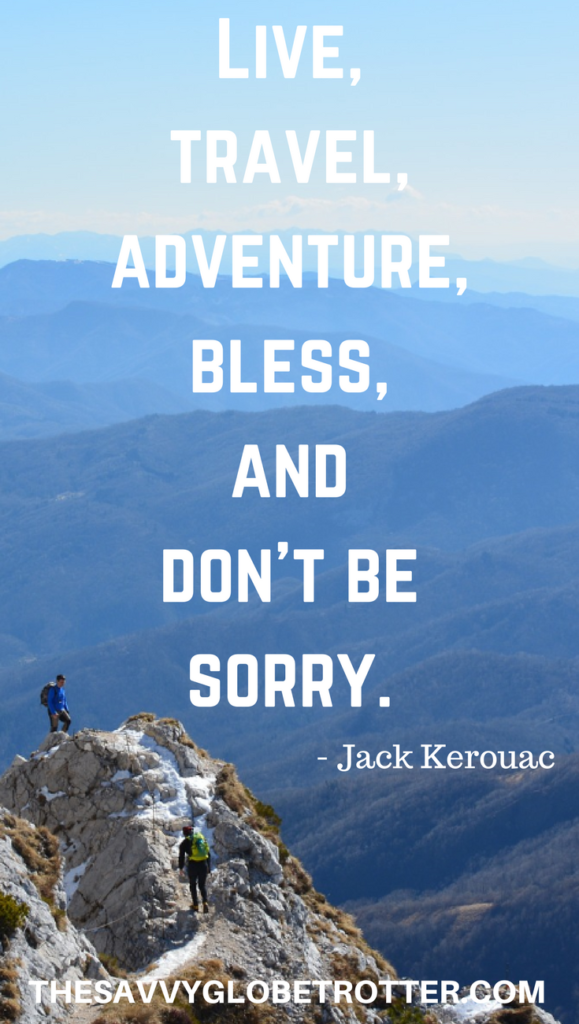 4. "Man cannot discover new oceans unless he has the courage to lose sight of the shore." – Andre Gide
5. "Jobs fill your pockets, but adventures fill your soul." -Jaime Lyn
6. "The world is a book and those who do not travel read only one page." – Augustine of Hippo
7. "Travel makes one modest. You see what a tiny place you occupy in the world." – Gustave Flaubert
8. "Don't die without embracing the daring adventure your life was meant to be." – Steve Pavlina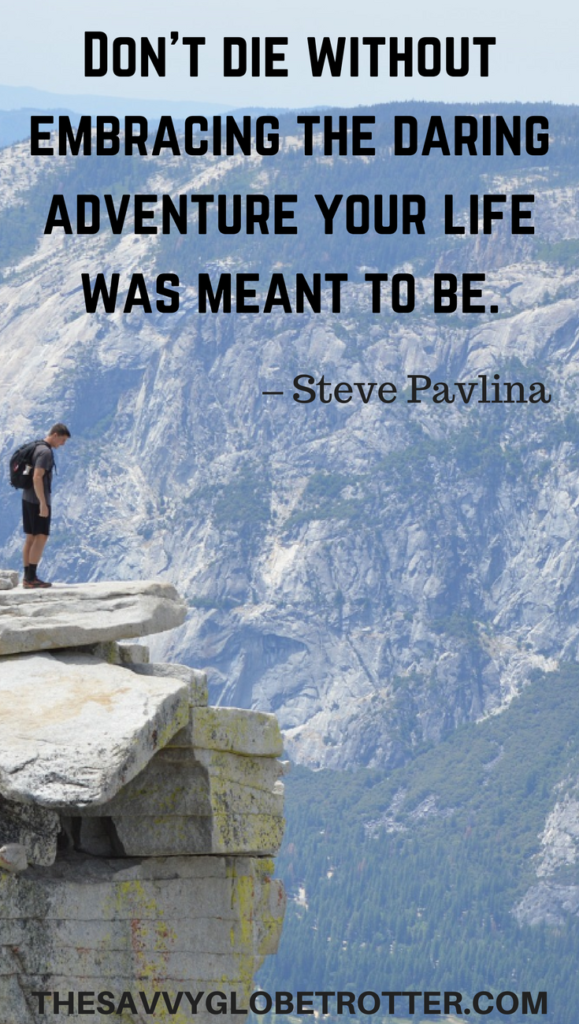 9. "Travel and change of place impart new vigor to the mind." -Seneca
10. "I travel a lot; I hate having my life disrupted by routine." – Caskie Stinnett
11. "Live your life by a compass not a clock." – Stephen Covey
12. "Only those who risk going too far can possibly find out how far they can go." -T.S Eliot
13. "It is not down in any map; true places never are." – Herman Melville
14. "You must go on adventures to find out where you truly belong." -Sue Fitzmaurice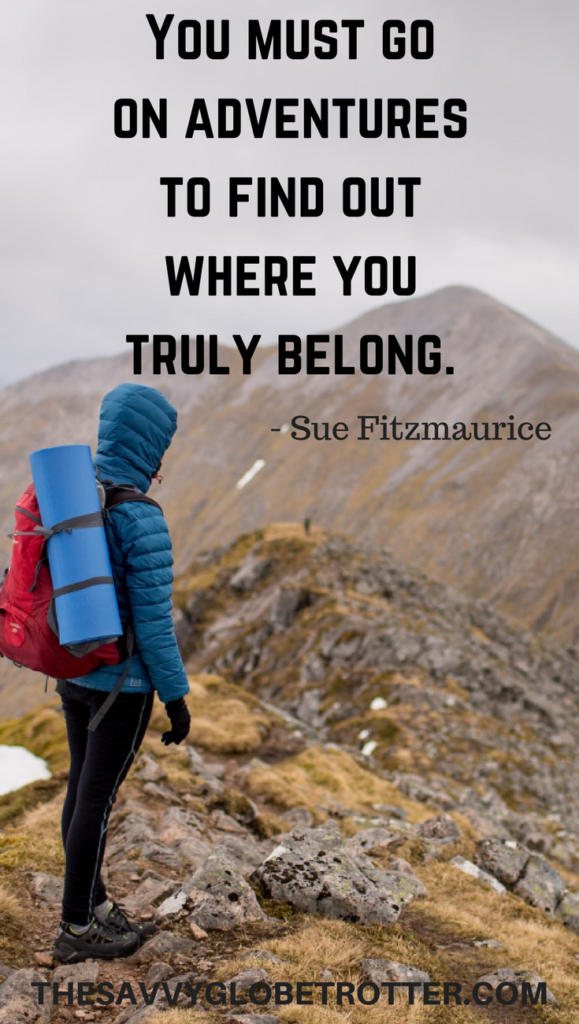 15. "Twenty years from now you will be more disappointed by the things you didn't do than by the ones you did do. So throw off the bowlines. Sail away from the safe harbor. Catch the trade winds in your sails. Explore. Dream. Discover." -Mark Twain
16. "Take only memories, leave only footprints." ― Chief Seattle
17. "Not all those who wander are lost." – J.R.R. Tolkien
18. "The journey of a thousand miles begins with a single step." – Lao Tzu
19. "You don't have to be rich to travel well." – Eugene Fodor
20. "I'm in love with cities I've never been to and people I've never met." – Melody Truong
21. "To travel is to live" – Hans Christian Andersen
22. "Perhaps travel cannot prevent bigotry, but by demonstrating that all peoples cry, laugh, eat, worry, and die, it can introduce the idea that if we try and understand each other, we may even become friends" – Maya Angelou
23. "We travel, some of us forever, to seek other states, other lives, other souls." — Anais Nin
24. "The journey not the arrival matters." – T.S. Eliot
25. "To travel is to take a journey into yourself."― Danny Kaye
26. "I am not the same, having seen the moon shine on the other side of the world." -Mary Anne Radmacher
27. "A man practices the art of adventure when he breaks the chain of routine and renews his life through reading new books, traveling to new places, making new friends, taking up new hobbies and adopting new viewpoints." – Wilfred Peterson
28. "We travel not to escape life, but for life not to escape us." – Anonymous
29. "Two roads diverged in a wood, and I – I took the one less traveled by."-Robert Frost
30. "Traveling – it leaves you speechless, then turns you into a storyteller." – Ibn Battuta
31. "People don't take trips, trips take people." – John Steinbeck
Do you find quotes about travel inspiring? What do you think are the best travel quotes?
Looking for more inspiration? Check out 45 of the Best Travel Books That Inspire Wanderlust.