Looking for inspiration to explore this beautiful world? I have put together some of the best exploring quotes to inspire your next trip or big adventure.
Explore Quotes
I love exploring the world. I have visited 40+ countries and all 7 continents but there there are so many more places I want to visit in my lifetime.  I love exploring a new destination especially places that are more off the beaten path.  Travel and adventure is not only about exploring the world but it is also a good opportunity for self-exploration.  By pushing your boundaries, taking risks and putting yourself out there to explore a new place, pursue a new opportunity or seek the unknown, you can learn more about yourself.
I hope you enjoy these inspiring explore quotes.
Short Explore Quotes
1. "The world is yours to explore."
2. "Since life is short and the world is wide, the sooner you start exploring it, the better." — Simon Raven
3. "Man cannot discover new oceans unless he has the courage to lose sight of the shore." – Andre Gide
4. "I'm in love with cities I've never been to and people I've never met." – Melody Truong
5. "Go, fly, roam, travel, voyage, explore, journey, discover, adventure."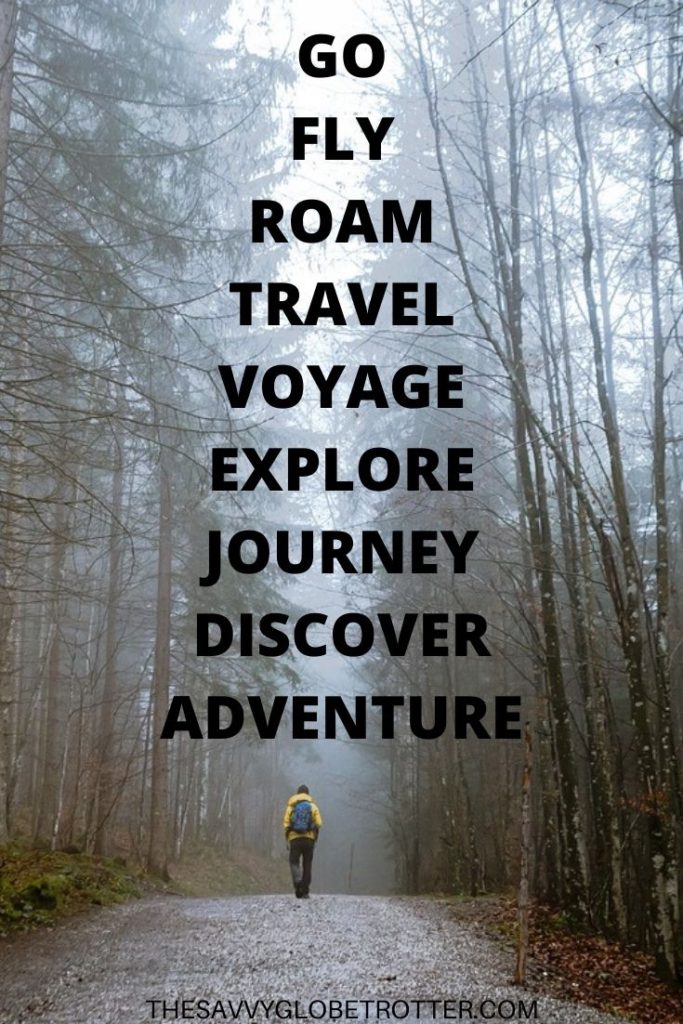 6. "The journey of a thousand miles begins with a single step." – Lao Tzu
7. "We travel, some of us forever, to seek other states, other lives, other souls." – Anais Nin
8. "Two roads diverged in a wood, and I – I took the one less traveled by."  – Robert Frost
9. "Some beautiful paths can't be discovered without getting lost." – Erol Ozan
10. "Blessed are the curious for they will have adventures."  – Lovelle Drachman
11. "Once a year, go someplace you've never been before." – Dalai Lama
12. "This wasn't a strange place; it was a new one." – Paolo Coehlo
13. "Roads were made for journeys, not destinations." – Confucius
14. "Travel far enough, you meet yourself." – David Mitchell
15. "To travel is to discover that everyone is wrong about other countries." – Aldous Huxley
16. "The world is a book and those who do not travel read only one page." ― Augustine of Hippo
17. "Look for chances to take the less-traveled roads. There are no wrong turns." — Susan Magsamen
Famous Quotes About Exploring
18. "I can speak to my soul only when the two of us are off exploring deserts or cities or mountains or roads." ― Paulo Coelho
19. "Our battered suitcases were piled on the sidewalk again; we had longer ways to go. But no matter, the road is life." – Jack Kerouac
20. "We live in a wonderful world that is full of beauty, charm and adventure. There is no end to the adventures we can have if only we seek them with our eyes open." – Jawaharlal Nehru
21. "Do not follow where the path may lead. Go instead where there is no path and leave a trail." – Ralph Waldo Emerson
22. "To awaken alone in a strange town is one of the pleasantest sensations in the world. You are surrounded by adventure. You have no idea of what is in store for you, but you will, if you are wise and know the art of travel, let yourself go on the stream of the unknown." – Freya Stark
23. "Sometimes the most scenic roads in life are the detours you didn't mean to take." – Angela N. Blount
24. "We shall not cease from exploration, And the end of all our exploring, Will be to arrive where we started, And know the place for the first time." ― T.S. Eliot
25. "Twenty years from now you will be more disappointed by the things you didn't do than by the ones you did do. So throw off the bowlines. Sail away from the safe harbor. Catch the trade winds in your sails. Explore. Dream. Discover." – Mark Twain
Do you find quotes about exploring inspiring? What do you think are the best explore quotes?
---
Looking for more inspirational quotes? Here are more travel and adventure quotes to inspire you to explore our world:
—
Save this to Pinterest!