Looking for inspiration for your journey in life and travel? I have put together some of the best journey quotes to inspire you to reach your destination or goals in life.  Whether you need inspiration to plan your trip to that destination you have always wanted to visit, go on a big adventure or take a major life step these quotes will motivate you to take your journey.  I hope you enjoy these inspiring journey quotes.
Journey Quotes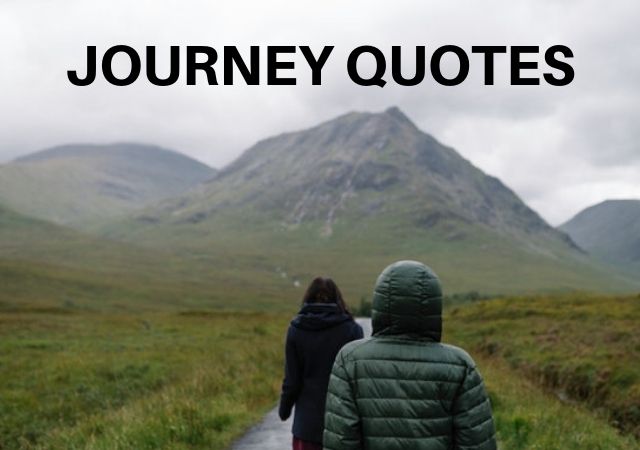 1. "To travel is to take a journey into yourself."― Danny Kaye
2. "The journey is my home." – Muriel Rukeyser
3. "A journey is best measured in friends, rather than miles." – Tim Cahill
4. "All journeys have secret destinations of which the traveler is unaware." – Martin Buber
5. "A journey is like marriage. The certain way to be wrong is to think you control it." – John Steinbeck
6. "A journey of a thousand miles must begin with a single step." – Lao Tzu
7. "An involuntary return to the point of departure is, without doubt, the most disturbing of all journeys." – Iain Sinclair
8. "It is a strange thing to come home. While yet on the journey, you cannot at all realize how strange it will be." – Selma Lagerlöf
9. "It is good to have an end to journey towards; but it is the journey that matters, in the end." – Ursula K. Le Guin
10. "Good company in a journey makes the way to seem the shorter." – Izaak Walton
11. "The journey not the arrival matters." – T.S. Eliot
12. "Roads were made for journeys, not destinations." – Confucius
13. "If all difficulties were known at the outset of a long journey, most of us would never start out at all." – Dan Rather
14. "Focus on the journey, not the destination. Joy is found not in finishing an activity but in doing it." – Greg Anderson
15. "He who is outside his door has the hardest part of his journey behind him." – Proverb
Do you find journey quotes inspiring? What do you think are the best journey quotes?
---
Still need some more travel inspiration? We have more quotes to inspire you to explore our world:
Want some more inspiration?
—
Save this to Pinterest!