Cancun, a Mexican city on the Yucatan Peninsula that borders the Caribbean Sea, is famous for its nightlife, beaches, and numerous resorts. The second-largest Maya Barrier Reef in the world is also in Cancun, while the first is the Great Barrier Reef of Australia. Snorkeling is also a great idea in the world's longest underwater cave. 
You'll enjoy these and more attractive features in Cancun when you consider some of these useful tips.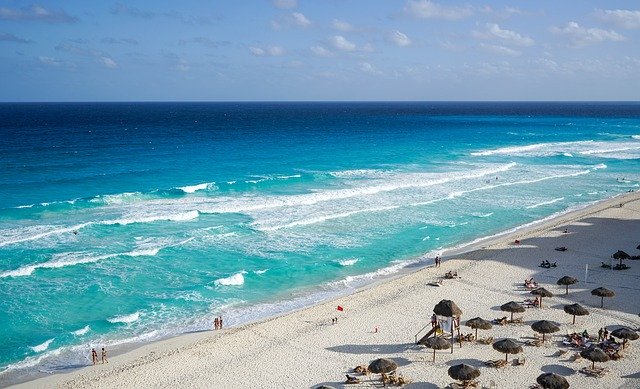 Budget Adequately 
It's crucial to set a budget early to help you have an exciting time within your reach. Come up with a rough itinerary, and if you're traveling, let a family member know about the details. You can disclose to them the flight number and hotel contacts. If you're flying, book your flight a few months in advance as plane tickets are the most expensive. It will also help you organize yourself better, knowing your travel date and stay duration. At the time of travel, ensure you reach the airport on time to avoid inconveniences. 
If you're are on a tight budget, you can plan to travel during the off-season, book affordable accommodations, and choose cheaper destinations. Booking accommodation will help keep your mind at peace, especially during the high season. To save more on accommodation, opt for Couchsurfing, hostels, or tiny bed and breakfasts.  
Prepare Early 
Apart from having your travel documents intact, you'll need other essentials. Hats, sunscreen, flashlight, reusable water bottle, and a first aid kit are some of them. A multipurpose gear will come in handy as you adjust to the changing weather conditions. 
 Learning a few basic phrases of the local language will help you interact with the locals. It can also help you order food, ask for directions when lost, or any other help. Studying nonverbal communication is also helpful, especially when you can't communicate verbally. 
Technology has made things easy, and you can get money anywhere through ATMs and mobile phones. However, you may need to carry some emergency cash to help you in case the ATM cards fail to work. Have backup bank or credit cards if one of the banks deactivates the card. 
Get Around Cancun 
You can walk to see the best attractions as they are within the Hotel Zone, that's the main tourist location. There're taxis, buses, or you can hire cars if you want to explore outside Cancun. Hiring a car in a foreign country is not so ideal as you have to do a thorough inspection and have an insurance policy before driving. 
Boat rides are one exciting experience you shouldn't miss when you get to Cancun. You can navigate attraction sites with Cancun boat rental and have a fantastic time. The weather is favorable all year round, making boat riding available at any time. 
Putting the tips above into consideration will make your visit to Cancun a pleasantly memorable one. Enjoy the sites, landscapes, the culture, and don't forget souvenirs that will always remind you of the fun times. Have fun!