Looking for the best beaches in the world? Head to the Caribbean!
The warm Caribbean waters are home to a scattering of idyllic islands, each with its own stunningly beautiful soft sand beaches.  From the bustling shores in the Bahamas, to the hidden gems in the Grenadines, you'll find a wide range of amazing beaches here.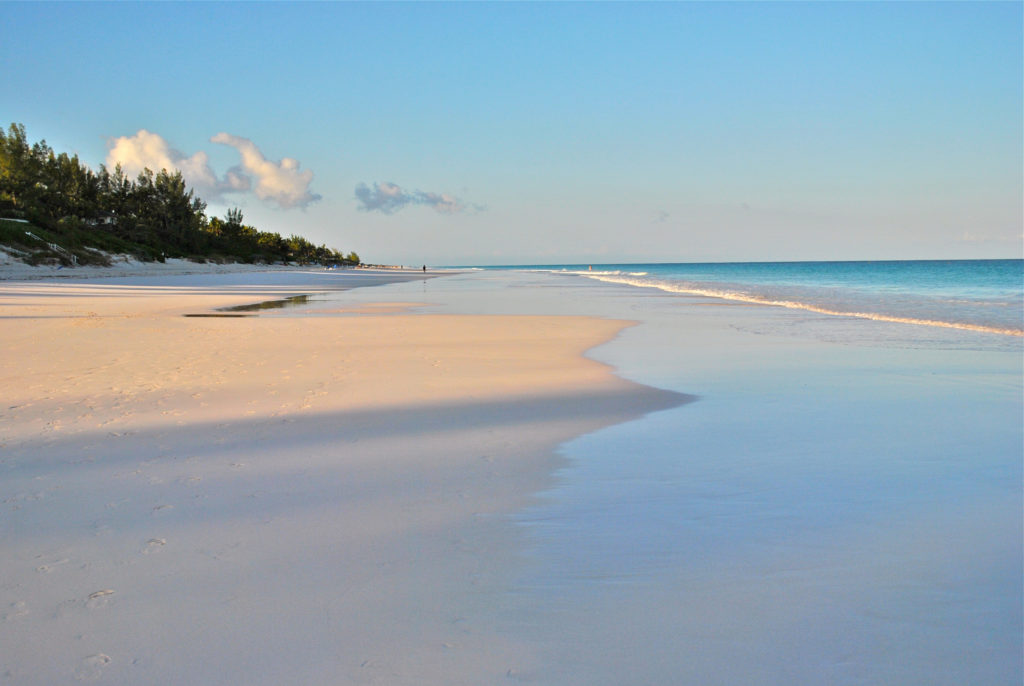 Yet, with more than 7,000 islands and thousands of miles of coastline, it can be hard to pick the best Caribbean islands for beachgoers. We've given it a shot here. If you're looking for the best of the best, you can't go wrong with these six Caribbean islands.
1. Mayreau Island, The Grenadines 
The 32 islands of the Grenadines and St. Vincent are home to some of the most stunning beaches in the Caribbean. That's a big reason why the islands starred in Pirates of the Caribbean. But for the most breathtaking beaches in the Grenadines, head to Mayreau Island.   
Fringed by immaculate white-sand shores, Mayreau is amazingly beautiful with little crowds. The mostly undeveloped island is home to three palm-shadowed beaches, including the postcard-worthy Salt Whistle Bay Beach. With views of the nearby Tobago Cays (a group of uninhabited islands with incredible beaches, as well), Salt Whistle Bay Beach gives that deserted island feel and there are plenty of nearby reefs to explore.   
What to Do:

 

At Salt Whistle Bay Beach, g

rab a cocktail at the

 Last Bar Before the Jungle

, after snorkeling in Tobago Cays Marine Park.

 

 

Other Great Beaches:

 

Mayreau's

 other amazing beaches include 

Windward Bay 

Beach 

and Saline Bay

 Beach

. 
2. Grand Cayman, Cayman Islands 
The largest island in the Caymans – Grand Cayman – is world-renowned for its flawless white-sand beaches. And that's on full display at Seven Mile Beach. Named one of the "Ultimate Beaches in the Caribbean" by Caribbean Travel + Life, Seven Mile Beach offers it all: stunning natural beauty, crystal-clear water, and plenty of adventures.  
The beach is well-known for its steady breeze, making it a favorite parasailing and windsurfing destination. Plus, the water is perfect for wakeboarding, kayaking and stand-up paddle boarding.
What to Do: 

Seven Mile Beach is a watersports mecca, so plan on a day in the water. Also, try to catch the sunset from Calico Jack's, a favorite watering hole at the north end.

Other Great Beaches:

 For fewer crowds, head to Cayman Kai, Rum Point or Smith Cove, a favorite snorkeling destination.
3. Virgin Gorda, British Virgin Islands   
On each island in the BVI, you'll find incredible crescent-shaped beaches to explore, from White Bay Beach on Jost Van Dyke, to Smuggler's Cove on Tortola. 
But the most unique beaches are on Virgin Gorda, a popular destination for BVI yacht charters. 
Virgin Gorda's most famous beach is The Baths, a stretch of sand that features natural "grottos" created by massive boulders. Here, you'll want to relax all day in the warm bath-like waters. Plus, there are numerous hiking trails nearby to explore in Devil's Bay National Park.   
What to Do:

 Plan to hike the entire boulder field, as there are numerous hidden caves and pools to explore. 

And continue on to Devil's Bay.

 
Other Great Beaches:

 Spring Bay Beach is another gem that also features boulders (although on a smaller scale). 

Plus, 

Savannah Bay is the island's longest beach that backs up to lush jungle. 
4. Providenciales, Turks & Caicos    
Turks & Caicos doesn't have a shortage of beaches that look like paradise. But on Providenciales – or Provo, as its commonly known – you'll find some of the best. From naturally beautiful oases, to developed do-it-all beaches, Provo's soft sands will take your breath away.  
One of the best is Grace Bay. The beach, which regularly wins Traveler's Choice awards from TripAdvisor, is a hub of resorts and restaurants. But the real draw is the spectacular scenery. Grace Bay features a long stretch of chalk-white sand, meeting deep blue waters that are perfect for swimming. Whether you want to snorkel, kayak, or relax at a beachside pool, you'll feel right at home on Grace Bay.  
What to Do: 

Explore 

Princess Alexandra National Park

, which has great hiking trails, as well as a large barrier reef that's great for snorkeling. Grace Bay is right in the middle of the park. 

 

Other Great Beaches: 

Bight Beach is beautiful, and it's an ideal spot for snorkeling, as dolphins and reef fish hang out in the shallows. Long Bay Beach is another incredible spot that offers tons of amenities. 




 
5. Harbour Island, The Bahamas
With more than 700 islands, The Bahamas has its fair share of incredible beaches. But on Harbour Island, you'll find the most unique and picturesque.   
Harbour Island is most famous for its Pink Sands Beach, which has a light coral hue thanks to the sand's geological composition.  
At 3 miles long, there's plenty to explore on this beach, which was named one of the "Best Beaches in the World" by Travel + Leisure. The town of Dunmore is located right in the middle, and it's a hub for Bahamian experiences, like sampling incredible conch fritters, or enjoying Bahamian music. Plus, you'll want to spend some time on the water, kayaking, paddle boarding or kitesurfing.    
What to Do: 

Pink Sands Beach is the perfect place for a romantic stroll. At sunset, the pastel-hued sands are especially striking. 

 
Other Great Beaches: 

Girl's Bank Beach is another world-famous destination, known for the Lone Tree, a huge piece of driftwood that's 

rises out of the shallows

. 

 
6. Antigua  
Antigua has a beach for every day of the year – there's 365 on the island, in fact. That's what makes it so hard to pick a favorite. Ffyres Beach, though, is one of Antigua's most striking. The stretch of super-soft white is protected by a barrier reef, making the bold aquamarine waters perfect for a quick dip.  
As it's mostly undeveloped, Ffryes is one of the best spots on the island for some R&R. If you're up for an adventure though, you can take a jet ski tour of the bay.   
What to Do: 

Unwind and relax on 

Ff

ry

es

 Bay. The crash of the waves will lull you to sleep, and the scenery couldn't be more beautiful. 

 
More Great Beaches: 

Galley Bay has perfect Caribbean beach vibes, from the cool trade breeze rustling the palm trees, to the epic sunsets. 

Darkwood

 Beach is another secluded gem that's perfect snorkeling. 

 
Bottom line, everyone's dream Caribbean vacation includes a picturesque beach, and these six islands offer the best of the best. If you want an Instagram-worthy vacation, while soaking up the sun, you'll find that one these six Caribbean hotspots.