Looking for the best songs for a California road trip? Whether driving the Pacific Coast Highway or doing a short day trip from Los Angeles, we have the ultimate California inspired music playlist for your next California road trip.
(And if you are planning on taking a road trip soon make sure to check out our complete road trip packing list to make sure you have all your road trip essentials before you hit the road!)
California Road Trip Playlist on Spotify
To make it easier for you to listen to these songs on your next road trip, I have created a California road trip playlist on Spotify:
California Road Trip Songs
These are my favorite songs about California perfect for a California road trip. They are perfect sing along songs for long drives.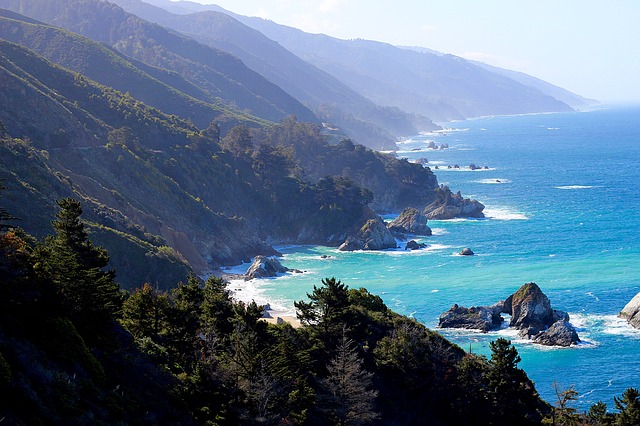 Best California Road Trip Songs
"California" by Phantom Planet (This was the theme song from the TV show, The O.C.)
"Californication" by Red Hot Chili Peppers
"Dani California" by Red Hot Chili Peppers
"California Gurls" by Katy Perry (featuring Snoop Dogg)
"California Love" by 2Pac featuring Dr. Dre & Roger Troutman
"California Girls" by The Beach Boys
"Hotel California" by Eagles
"San Francisco (Be Sure to Wear Flowers In Your Hair)" by Scott McKenzie
"California Dreamin" by The Mamas & The Papas
"(Sittin on) The Dock of the Bay" by Otis Redding
"Going to California" by Led Zeppelin
"101" by WALLA
"Bixby Canyon Bridge" by Death Cab for Cutie
"Big Sur" by Jack Johnson (perfect for a Big Sur roadtrip)
"Santa Monica" by Everclear
"Beverly Hills" by Weezer
"I Love L.A." by Randy Newman (a bit cheesy but it is used by Los Angeles sports teams and it reminds me of watching the L.A. Lakers on TV when I was a kid)
Want more suggestions for your road trip playlist? Here are 25 of the best road trip songs of all time.
What are your favorite California road trip songs?
---
Need some road trip and travel inspiration?