Not sure what to pack for a road trip or just don't want to forget any road trip must haves?  I've got you covered with the ultimate road trip packing list with a checklist of everything you'll need.  This checklist is perfect for any road trip – whether doing a short day trip or a long cross country road trip.
My road trip essentials list includes everything you need for you and your vehicle as well as fun things to bring on a road trip. For anyone traveling with kids and/or pets, I have also included family and pet road trip essentials to keep them healthy and happy.
The Ultimate Road Trip Checklist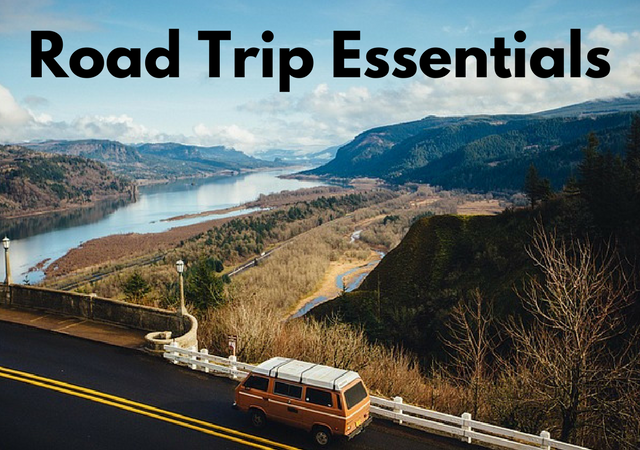 Road trip essential items that should always be in your car
Driver's license, registration and insurance information
Pen and paper
Sunglasses for everyone
Cash and coins (for tolls, parking meters or places that don't accept credit cards)
Map  (I always like to bring a paper map just in case as a backup to GPS or my phone dies and I can't access navigation apps)
Smartphone (loaded with road trip apps like Google Maps)
Kleenex
Nail clippers & tweezers
Car care
Extra set of car keys!
Jumper cables, flashlight, scissors or seat belt cutting tool if not part of your emergency kit
Spare tire
Tire chains, ice scraper and snow shovel if traveling somewhere cold
Extra gas in a can (just in case you run out of gas)
Electronics
Health and safety
Bug spray ( I like this one because it is pocket sized)
Sunscreen (make sure to keep sunscreen in the car so that you can reapply)
First aid kit  (band aids, pain reliever, allergy medicine, anti-nausea medicine, antacid tablets, cotton balls, q-tips)
Essential medication and prescriptions
Personal care essentials
Toothbrush, toothpaste and floss
Lip balm, lotion and other toiletries
Scarf and extra sweater or fleece (to keep warm if the A/C is too chilly)
Body wipes for when you are not feeling fresh
Food and drink:
Lots of water! – Keep some water both in the trunk and inside the car
Insulated water bottle (to keep your drinks cool and to fill up at water fountains)
Travel mug
Food and snacks – Stock up on non-perishable snacks (granola bars, fruit, turkey jerky, nuts, dry cereal, popcorn, crackers,  trail mix) but you can keep some food in the cooler as well.
Entertainment
Other recommended items to keep in the car
Car seat back organizer – This one has an insulated main compartment and this is a good one for kids
Day pack (tote or small backpack)  – Handy for exploring your destination but also to keep inside the car with your personal items
Blankets for keeping warm
Umbrella
Pillows
Towels – Can be used as a seat cover, picnic blanket, to cleanup spills or dry off in an unexpected downpour.
Paper towels
Toilet paper in case you run into bathrooms without any!
Plastic and trash bags
Camera – Make sure to keep a camera in the car.  Also consider a GoPro for videos or instax camera
Binoculars
Window shades
Family road trip checklist – if traveling with kids
Baby wipes
Tablets loaded with movies & educational games
Headphones for each kid (my niece loves these headphones)
Notebooks and colored pencils
Change of clothes for younger children – keep in the car so they are easily accessible in case of spills or illness
Extra formula/baby food/diapers for infants
Flip flops
Favorite toy or stuffed animal
A bucket for garbage or emergency car sickness
Pet road trip essentials – if bringing your pet along
Leash, collar, tags
Pet food and bowls
Vaccination records and medication
Toys
Bed or crate for the hotel room
What is on your roadtrip checklist?
————-
Like this post? Pin it!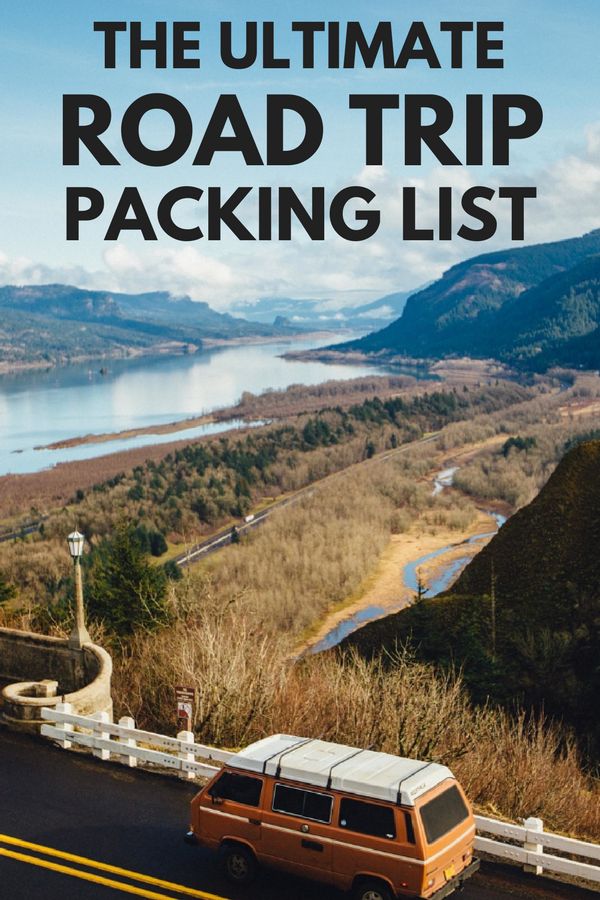 Disclosure: I am a participant in the Amazon Services LLC Associates Program, an affiliate advertising program designed to provide a means for me to earn fees by linking to Amazon.com and affiliated sites.