Even though travel is slowly increasing many of us are unable or unwilling to travel at this time.  For those of us still stuck at home here are ways to scratch your travel itch and travel from home.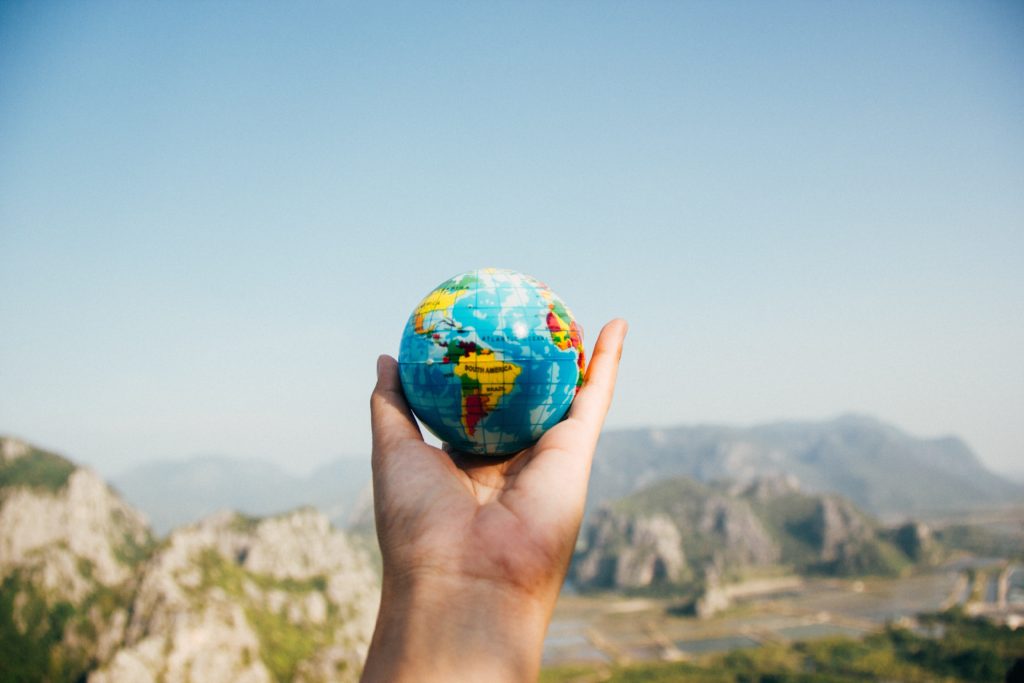 Read a Travel Book
Reading a good travel book is a great way to pass the time and transport yourself to another time and place.  Some of my favorite travel books include:
For more travel book suggestions, here is a list of 45 of the best travel books of all time chosen by my fellow travel bloggers.
Watch a Travel Movie
Travel movies can transport you to another place in addition to telling a captivating story. Here are is my list of 10 of the best travel movies.
Watch a Travel Show or Series
There are many good travel shows and documentaries right now on TV or streaming services like Amazon Prime Video or Hulu.  Some of my favorite travel shows include Idiot Abroad and anything by Anthony Bourdain. Netflix is streaming several travel and food shows exclusively like Travels With My Father, Ugly Delicious and Somebody Feed Phil.  Here are the Best Travel Shows on Netflix right now.
Drink Travel Inspired Cocktails and Mocktails
If you enjoy drinking why not make a cocktail inspired from some of your favorite travel destinations? Even if you don't drink alcohol you can make mocktails.
Some of my favorite travel inspired cocktails and drinks from around the world include:
Singapore Sling
Sangria
Margarita
Cook Recipes from Around the World
If you are missing food from different countries why not cook some dishes at home? You can search for recipes online or even take a virtual cooking class from an Italian grandma.
Even if you don't enjoy cooking (I am not a big cook myself) you can order takeout from some of your favorite ethnic restaurants in your hometown.
Virtual Travel Tours From Home
You can see explore many travel destinations virtually from the comfort of your own home.
Many famous museums such as the Guggenheim in New York City, The Art Institute of Chicago in Chicago and the Louvre in Paris are available through Google Arts & Culture, a platform that allows you to take digital tours for free of some of the world's most well known museums. You can browse through all the available museums here, and  see some of the most famous pieces of art up close.
You can also virtually explore national parks and famous attractions around the United States with Google Arts & Culture, including the Statue of Liberty, the Grand Canyon, Mount Rushmore and Yellowstone National Park.
You can see explore cities and natural attractions around the world using Google Earth.
Research Travel on Pinterest
For those not on Pinterest, it is a a place to create virtual picture boards (including pictures that link to online posts).  Pinterest is a virtual search engine so you can search for travel pins by topic similar to google or follow some travel blogs and magazines and see what comes up on your feed. Here is my Pinterest if you would like to follow me.  I pin the best articles from hundreds of my fellow travel bloggers.
Create a Travel Bucket List
Even if you can't travel right now you can still research future travel destinations and put together a bucket list.  I love creating and updating my travel bucket lists.
Here are some of my travel bucket lists to get you started:
Learn How to Travel Hack
Even if you can't travel right now you can learn how to earn miles and points from home (without traveling) so that you can travel for nearly free in the future. Here are is my Beginner's Guide to Travel Hacking to get you started.
Start Planning a Trip
Planning a trip takes a lot of time so if you are at home, this is a good opportunity to plan your next trip even if it is a short day trip or a road trip close to home.  You can also plan travels for later this year or even next year.
So as you can see their are many ways to enjoy travel from home.