Looking to leave Chicago for the day or even a few hours? Fortunately there are many places to visit only a short distance away whether you love nature, beaches, cities or small towns. Here are the best day trips from Chicago all less than 2 hours away.
Best Day Trips From Chicago
Lake Geneva, Wisconsin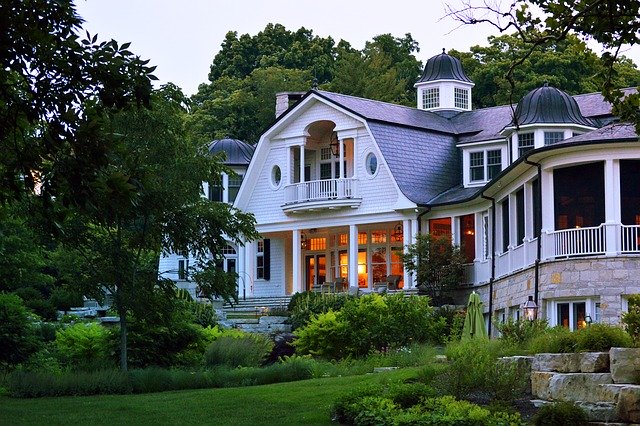 Distance from Chicago: 83 miles
Time from Chicago: 1 hour 40 minutes
Lake Geneva is a resort city on the shores of Geneva Lake in southeastern Wisconsin. The area is a popular vacation destination for Chicago – wealthy Chicagoans built their mansions here during the Gilded Age.
Visitors can enjoy a variety of outdoor activities on the water, including boating, kayaking, paddle boarding, and cruises. There are also a petting zoo, waterpark, golf, hiking, zip-lining, spas, and more.
The highlight is the Lake Geneva Shore Path, a a 21-mile trail around the lake with stunning views of the forest, water and impressive waterfront homes. Visitors can hike, bike or take a cruise around the lake.
Starved Rock State Park, Oglesby, Illinois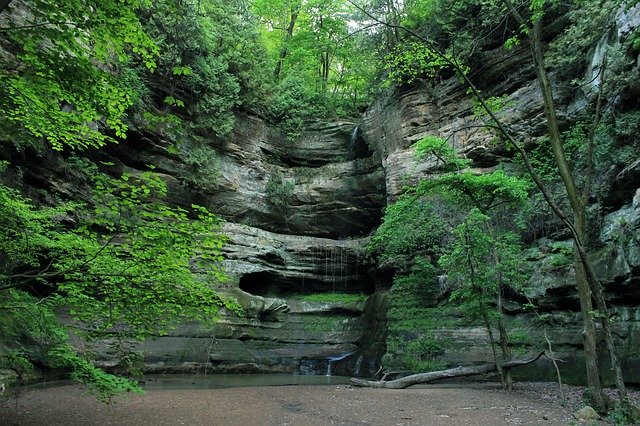 Distance from Chicago: 95 miles
Time from Chicago: 1 hour and 40 minutes
Address: 2668 East 873 Road, Oglesby, IL 61348
Starved Rock State Park is one of the top attractions in the state of Illinois. The park is an ideal spot to enjoy nature and is filled with stunning sandstone canyons and beautiful waterfalls. This is a great place for hiking with 13 miles (21 kilometers) of trails.
In addition to hiking, visitors can enjoy outdoor activities year round, including horseback riding, ice climbing, cross-country skiing, as well as fishing, kayaking, rafting on the Illinois River.
Matthiessen State Park, Oglesby, Illinois
Distance from Chicago: 96 miles
Time from Chicago: 1 hour and 40 minutes
Address: 2500 IL-178, Oglesby, Ilinois 61348
Matthiessen State Park is not as popular or crowded as nearby Starved Rock State Park (less than 3 miles away) but it is just as beautiful with similar natural features such as canyons and beautiful waterfalls.
If you visit mid July to early August, make a stop to visit and photograph the sunflower field located in the park.
Village of Oak Park, Illinois
Distance from Chicago: 10 miles
Time from Chicago: 15-20 minutes from downtown
Oak Park is a suburb on the outskirts of Chicago. The village prides itself on its racial, ethnic, socio-economic, and religious diversity. Downtown Oak Park is home to a variety of shops and restaurants but the main draw for visitors is the architecture.
Oak Park is home to the world's largest collection of designed sites by Frank Lloyd Wright, the famous architect. Take a walking tour of the Wright District, an area of prairie-style homes designed by Frank Lloyd Wright. including the Frank Lloyd Wright Home and Studio, and Unity Temple, a Wright–designed church considered to be one of his most important structures.
For those who would rather not drive or take a rideshare, Oak Park is easily accessible from Chicago by train (Green Line and Blue Line on the CTA and Union Pacific / West Line on the Metra). Ridesharing services such as Uber and Lyft are also an option.
Indiana Dunes, Indiana
Distance from Chicago: 50 miles
Time from Chicago: 1 hour
The Indiana Dunes National Park borders the State Park of the same name. The national park offers 15 miles of shoreline along Lake Michigan's southern shore with wide sandy beaches and towering dunes. Hikers will enjoy 50 miles of trails over rugged dunes, mysterious wetlands, sunny prairies, meandering rivers and peaceful forests.
The three highest sand dunes are all in the Indiana Dunes State Park.
In addition to beaches and hiking, Indian Dunes offers many outdoor year round activities including bird watching, fishing, cycling, horseback riding, kayaking and paddling, snowshoeing, and cross country skiing.
Milwaukee, Wisconsin
Distance from Chicago: 93 miles
Time from Chicago: 1 hour 40 minutes
This lively city is like a smaller less touristy version of Chicago.
Milwaukee is famous for its beer -it is nationally recognized with the nickname "Brew City" due to its nearly two centuries of brewing heritage from multiple past major brewers including Miller Brewing Company, Pabst Brewing Company, and Joseph Schlitz Brewing Company. One of the best things to do in Milwaukee is to tour one of its many breweries.
Another interesting attraction is the Harley-Davidson Museum.
In addition to driving, you can also take the Amtrak train from Chicago's Union Station.
Visit Sunflower Fields Near Chicago (Summer and Early Fall)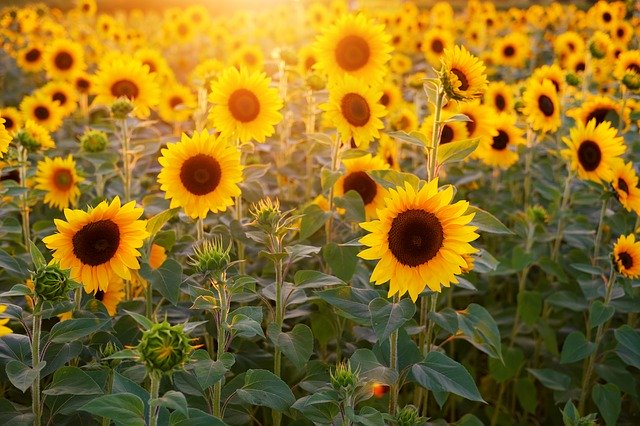 Distance from Chicago: Varies
Time from Chicago: From 40 minutes to 1.5 hours driving time depending on the field
Looking to enjoy some beautiful summer flowers or snap beautiful photos before the weather gets colder? There are several sunflower fields located near Chicago. Peak season to see sunflower fields is July to September, but some farms are expecting to have sunflower mazes open as late as early October.
Visit an Apple Orchard or Pumpkin Patch in the Fall
Distance from Chicago: Varies
Looking for fun fall activities? There are several apple orchards, cider mills and farms located near Chicago that offer fall themed activities like apple picking, pumpkin patches, corn mazes as well as other fun family friendly attractions. Most are open to the public from August/September until the end of October but dates vary.
What are your favorite day trips from Chicago?