Traveling to new destinations can become a bit of a passion for some people. Whether that is focusing on that one holiday a year with the family, or being able to travel multiple times for weekends and long-haul jaunts. Whatever your vacation style is there is something we all have in common, choosing the right destination.
You may spend hours, weeks even, researching locations, accommodation options and recommendations for your chosen holiday destination. Hoping you have made the right choice, but some people can be a little scared of stepping out of their comfort zone and choosing a destination that's a little different. But it is a big wide world out there, and there are some amazing countries that are just waiting to be explored by you. So I thought I would share with you some of the destinations that are worthy of your consideration in the future. Whether you are traveling on a budget, or have a fair bit of money to spend, I'm sure this list of destinations will inspire the travel bug inside you.
Australia
Melbourne
Melbourne is a cosmopolitan city in the state of Victoria and has long been a place on many people's bucket lists. Voted as the best city to live in the whole world there is something very special about this place. It has an extensive coffee culture and foodie vibe that even someone not interested in food is bound to soak in the atmosphere and temptation of the restaurants and little cafes. Coming out of the city and you have beautiful beaches like the famous Brighton beach with the iconic beach boxes, or for a cooler vibe head to the suburb of St. Kilda. With amazing accommodation options, and even the Australian open to enjoy during January, there is something bound to impress you in Melbourne. Here is some of the best Melbourne food you need to try.
The Gold Coast
Famed for it's long sandy beaches and surfing spots The Gold Coast is one iconic place to see in Australia. It is definitely a place that has a more tourist vibe with famous attractions such as Seaworld, Dreamworld and Wet'n'Wild. It is a metropolitan region that is south of Brisbane and on the East coast of Australia.
The Great Barrier Reef
One of the great wonders of the world The Great Barrier Reef is one destination that is a must see when visiting Australia. Off the coast of Queensland in the North East of Australia, you will find reefs filled with beautiful fish and coral life.
Sydney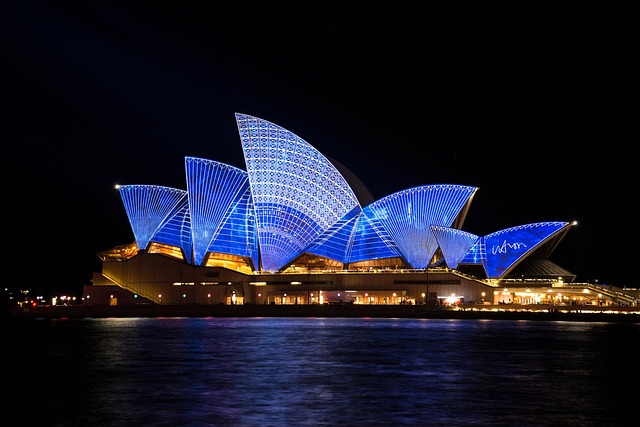 Source
Sydney is perhaps the most well-known location in Australia famous for the Sydney Opera House and some of the other iconic Australian monuments. But Sydney is also a fabulous bustling city worth of a visit when coming to Australia. Sydney is the capital of New South Wales on the east coast and is home to other attractions such as the Royal Botanical Gardens and the famous Harbour Bridge. But don't forget a visit to the surfer's paradise that is Bondi Beach.
The USA
A complete tour
The United States of America is a vast place, and with so many states and things to experience you would be a fool to not consider something like a USA Tour. This gives you the opportunity to take in some of the best places and iconic sights while being on a structured tour. However, if you prefer, you could take matters into your own hands and take the road trip of a lifetime. Perhaps you want to drive down Route 66 or see only a few different places. However you do it, a USA tour could be a once in a lifetime holiday.
Specific states
Maybe you want to take a tour of a specific state in America. Texas or California, for example. You will find that each state has their own capital city and amazing sights to witness. Texas, for example, has the NASA space center in Houston. California has cities like Los Angeles where you can feel like a movie star walking down Rodeo Drive. The best advice would be to research some of the places and cities you want to visit, and then consider touring the state while you are there.
Iconic cities
However, there are some fabulous cities that could be a holiday in their own right. Maybe you want to enjoy sin city and head to Las Vegas, visit Chicago or perhaps go shopping or stay in one of the many luxury hotels in New York City. There are so many wonderful places in the USA, it could be hard to choose.
Asia
Asia is a popular destination for people taking a GAP year or want to go backpacking. However, there are some truly beautiful locations to consider for a holiday.
Bali
Bali in Indonesia is very unspoiled, making it a true paradise and perfect place to relax. Bali is a volcanic island that has forested mountains and beautiful coral reefs. There are so many great things to do in Bali.  There are many breathtaking religious sites that you can go and see. But many people come here for the relaxing vibe and the picturesque beaches. Based in Indonesia there are several other islands to consider like Java where the capital city Jakarta is, but Bali is one of those places that you could potentially fall in love with.
Thailand
Thailand has so much to offer. Bangkok can you give a real city vibe and a more fast-paced holiday, filled with all kinds of experiences to enjoy. Whereas some of the islands can give you a more relaxed holiday. From Thai street food to curries in restaurants, there's something to tantalize everyone's taste buds. If food isn't your thing the glorious beaches of Koh Phangan and Koh Samui may help you decided.
Bucket list worthy destinations
The Maldives
The Maldives is definitely a bucket list destination, and if not for a wedding for one reason only: the sea of stars. A beautiful site of glistening stars in the sky and the sea. The Maldives is a stunning beach location that oozes luxuriousness. It should definitely be on your list of destinations to visit.
Iceland

Source: Andreas Tille Creative Commons Attribution-Share Alike 3.0 Unported, 2.5 Generic, 2.0 Generic and 1.0 Generic license.
Iceland is capturing the imagination of more of us as each year passes. It's fast becoming a popular destination for a winter escape. Who would be surprised with the breathtaking Blue Lagoon or the opportunities to go whale watching? You could even go hunting the Northern Lights in Iceland at certain times of the year.
I hope this has offered you some inspiration for different travel destinations.