Destination Mini Guide: Martinborough, New Zealand
Why Go?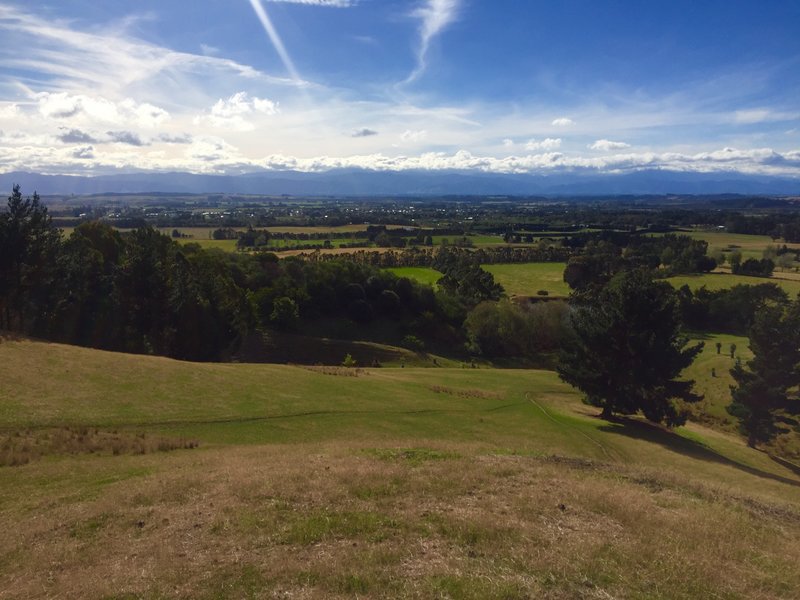 New Zealand is fast establishing itself as a New World wine country producing world class wines. Martinborough is playing its role as one of leading boutique wine regions with pinot noir the flagship grape variety.
Just over an hour away from New Zealand's capital, Martinborough has a village like feel. All the wineries are in close proximity to the village and as the driest region in the North Island it's a great place to relax with the population swelling over summer.
When To Go?
Martinborough comes alive in the summer with regular festivals and events held from December to February. Summer temperatures are at an average 22  degrees celsius during the day and a cool 10 degrees in the evening. The nearby Rimutaka mountain range creates a rain shadow so outside of June, July and August you should be able to stay dry.
Pro Tip: The best month to travel around New Zealand is February.
The grape harvest takes place in March and April bringing people from near and far together to get all the grapes picked before the birds get them.
Getting There And Around
Martinborough is serviced by an airport, but it's easier to arrive via car or public transport from Wellington. You wouldn't want another flight having survived your long flight to New Zealand as it is!
By car the drive is just over 80km from Wellington City and usually takes 70 – 80 minutes depending on traffic. Car rental is reasonably cheap in New Zealand with recognisable brands providing a variety of options. Checkout Budget, Thrifty and Hertz.
For those on public transport, you can catch a train from Wellington Station to Featherston then transfer onto the bus to Martinborough. It's always a good idea to check the timetables. Martinborough is just a village so public transit doesn't run around the clock and on Sunday there are no bus services at all.
Martinborough village is very walkable, and most of the vineyards can be reached on foot. However renting a bike to visit the wineries is a popular option for everyone. You'll often see hens parties giggling away on the bikes.
With a car, parking is no issue anywhere (unless there's a festival on) and this will help you visit some of the sights 30-40 minutes from the town.
Best Attraction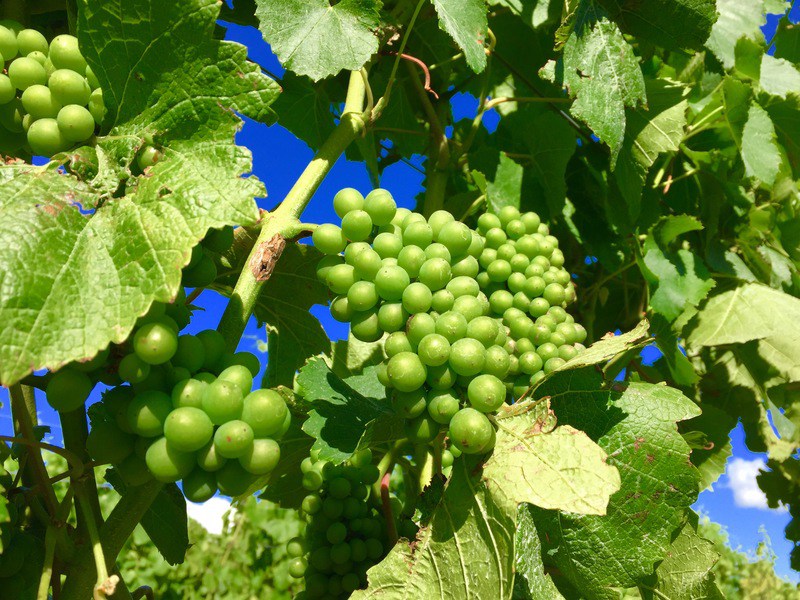 The wineries are the biggest drawcard to the region with the stylish Poppies Martinborough offering a purpose built tasting room and seasonal platters under the pergolas are a visitor favourite.
Martinborough produced its first wine in 1897 but the temperance movement halted momentum in 1908 and all vines were pulled. It was until the 1980 when alcohol could be sold in the region again that vines were first planted.
Two other wineries to put on the top of your list are Margrain Vineyard and Murdoch James.
Beyond the wineries you can head south to Cape Palliser, the southernmost point of the North Island. On the way, say hi to the seals and visit the Putangirua Pinnacles, a Lord of the Rings filming location and make a quick stop in Ngawi, the town with the most bulldozers/capita in the world.
If you manage to get a ticket, Toast Martinborough has established itself as one of the most popular food, wine and music festivals in New Zealand.
Best Unusual Attraction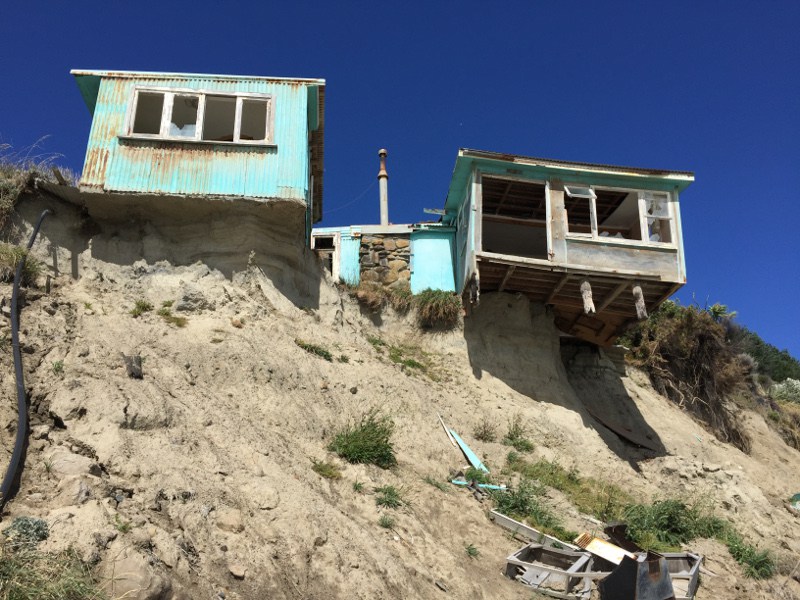 The house on the edge of the cliff near the Putangirua Pinnacles has quickly become an unexpected tourist attraction. Whether it remains for years to come is unknown but for now the house continues to defy gravity.
Best Activity
Grab a wine map from the information center and hire one of the four seater crocodile bikes. A fun way to visit several wineries without the temptation of the sober driver having a few wines. The locals are used to them roaming the streets so they are safe, even if you are a bit wobbly.
Best Alternative Tour
If you are looking for a tour with a difference you can spend a day with the rural postman on the To The Coast With Post Tour. Gordon has been the postman since 2004 and you can spend a day with him in his van, delivering mail and seeing all the sights of the area as well as off the beaten track spots. A great option if you aren't able to rent a car allowing you to see the surrounding area.
Best Eats
Martinborough has lots of great food options for the size of the village. Pinocchio has quickly established itself with chef Paul Ansell always keep regulars on their toes with his latest creations that wow the tourists.
Afterwards you can mingle with the locals across the road at Cool Change.
If you want to go international, there is a large number of Thai nationals who work on the vineyards in the area who can often be found enjoying the taste of home at Siam Kitchen.
Find yourself in Martinborough with wine lovers but prefer a beer? Check out the Martinborough Brewery and their latest creations.
If you're looking for cheap takeaways, Taniwha Takeaways serve up spectacular fish'n'chips you can then sit in the square and enjoy.
Best Lodgings
Martinborough has no high rises so you won't find any international chains around. The Martinborough Hotel is right on the square and provides the perfect spot to explore from, as well as being close to the above establishments. Most of the rooms were refurbished in early 2016.
There are more and more places offering B&B facilities and you will be able to find an option to your taste on airbnb or book a bach. Prices range from $60 – $300, with most standard options in the $100 – $150 range.
If you happen to like camping or have a campervan, their is a Top 10 Holiday Park on the edge of town. Given there isn't a hostel in town, this is the best option for budget travellers.
If you're visiting in winter, you won't have any trouble finding reservations however summer times can be hit and miss. It's preferable to book in advance as it's a popular destination for city slickers to escape during the school holidays. If there's an event on, be prepared to pay higher prices if you haven't booked well in advance.
Best Shopping
Martinborough isn't a major shopping destination with a handful of stores in the village. If you enjoy markets, the famous Martinborough Fair is held on the first Saturday of both February and March.
An Interesting Twist
Martinborough was named after an Irish immigrant, John Martin. As you wander the village, you'll recognise the street names: Ohio, Dublin, Venice and New York to name a few, inspired by one of John's world trips.
If you look at Martinborough Square from a bird's eye view, you'll see the layout of town is in the shape of a Union Jack. Again inspired by John's world trip.
——–
Jub is a kiwi who has been travelling the world for most of the last five years. Moving at a slower travel pace now, he did return home to New Zealand to experience the harvest season in Martinborough in 2016 this year which resulted in this post.
You can follow Jub in real time on Snapchat and Facebook or checkout his latest post at Tiki Touring Kiwi.