Today's travelers have more options than ever before when it comes to learning about the best places to stay, eat, and sightsee. It wasn't all that long ago when travelers, particularly international ones, had to rely on hard-copy guidebooks like Fodor's, Frommer's, and Lonely Planet, supplemented with the opinions of like-minded people they met on trains or in hostels, for advice and recommendations.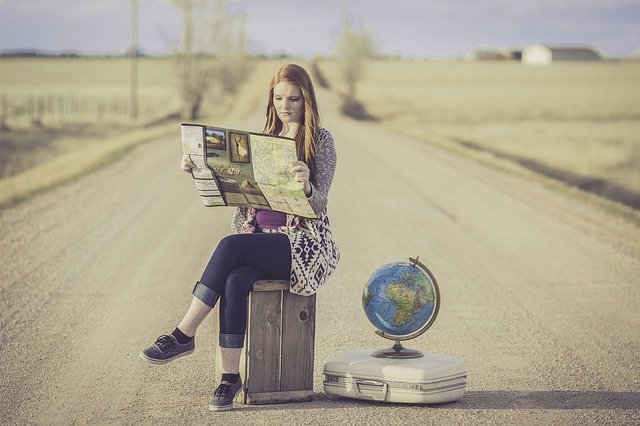 Nowadays, thanks to the Internet and a dizzying array of smartphone apps geared to vagabonds and tourists, it's easy to find the most popular nightclub, the most authentic street food stalls, and little-known museums and attractions. They can navigate airports quicker with TSA precheck benefits, work on-site with built-out business lounges, and enjoy more amenities than ever in first class.
When it comes to where they lay their heads at night, travelers are no longer limited to choosing between an expensive hotel and a bare-bones hostel, either. Peer-to-peer accommodation services like Airbnb have reinvented one of the mainstays of tourism— to the benefit of people who want to live like the locals do or just shave a few bucks off their travel budget. Let's take a look at the various types of accommodations and how they stack up against one another!
Traditional Hotels
If you are a creature of habit or prefer your travel predictable, staying in a hotel is going to be your best bet. Chain hotels will be reassuringly similar no matter where you go, and even independently owned hotels will generally provide a fairly standard experience.
Most offer basic amenities including queen- or king-sized beds, a TV, a minibar or refrigerator, a coffee maker, a blow dryer, ice and vending machines, a business center, a fitness center, and often a pool and/or sauna. Many hotels offer a complimentary continental breakfast, and some have one or more restaurants on premises. Daily housekeeping services are par for the course, and you can expect a certain level of security.
Hotels are often chosen by people who aren't necessarily on vacation, whether they're staying there as part of a business hotel program or they are in town for an obligation like a funeral or job interview.
The downside to hotels? They can be more expensive than hostels or Airbnbs, although that's not always the case. Travelers who want to immerse themselves in a city's culture might consider a hotel chain's cookie-cutter consistency to be boring.
Hostels
Hostels offer a less expensive alternative to hotels; if you are going to be out and about for most of your stay, and just want a place to crash, look into hostels. The dorm-like accommodations of most hostels appeal to younger people who are traveling solo or in small groups, in part because it's easy to meet and socialize with fellow travelers.
Where hostels fall short of hotels is in privacy, comfort, and security. Some do have private rooms, but for the most part you'll be bedding down near or next to strangers. This is not the accommodation to choose for a romantic getaway or a family vacay.
You may also have to share a bathroom, and it's never a good idea to leave valuables at a hostel. The amenities offered by hostels vary widely, so don't count on free wifi, computers to use, refreshments (complimentary or otherwise), laundry service, a gym, or a pool.
Airbnbs and Other Peer-to-Peer Accommodations
When you book an Airbnb or similar lodging, you'll be staying in a private home rather than in a facility geared toward travelers. This has many advantages, but also some downsides. For starters, prices on Airbnb can be much less than at a hotel, or not even remotely a bargain. Travelers who stay at one of these homes or apartments can often count on a more authentic experience, and one that feels a bit more, well, homey. If the impersonal nature of a hotel bothers you, you'll likely enjoy a peer-to-peer vacation rental.
When you rent out this type of accommodation, the owner may stay elsewhere or may be in the residence with you (although you'll know in advance), and either way, they have a key to the property. It's their home, after all. So if you are uncomfortable knowing that someone else can access the space where you're sleeping, you might be better off in a hotel.
Airbnbs sometimes have pets, which can be a benefit or a disadvantage. One nice feature of booking through Airbnb is that you can opt for whole-house (or apartment) rentals (which will enable you to prepare your own meals, watch TV, and generally relax with carte blanche) or choose just a room, which will save you money.
Final Thoughts
Each of these types of accommodations has its upsides and its drawbacks. Which you choose depends on the nature of your travel, your budget, what you intend to do when you're awake, who you're traveling with, and what level of comfort you are accustomed to!
Have you ever stayed at an Airbnb property? What was it like? What are your thoughts on hostels vs. hotels? I'd love to hear about your experiences, so leave a comment below!