There is a long list of things to do in Georgia. However, if one is in Georgia for a short time period, the choice of picking some activities and letting the others go is inevitable. Therefore it is essential that one makes the right choice and picks activities that will make the trip memorable. Here is a list of activities that are fun and highly interactive and must not be missed when one visits Georgia:
Georgian Supra:
A supra is a traditional Georgian feast. Attending a supra is the best way of enjoying the local food and cuisines. The people in Georgia are very hospitable. They are very friendly and love to socialize. So if you get the chance, make friends with the people of Georgia and one will surely love to have you over for a supra. The homemade wine that is served with the meal in supra tastes divine and adds a lot of flavor to the food. This makes the supra one of the most popular tourist activities in Georgia. 
Wine Tasting:
Georgia is one of the few places in the world that has been blessed with the perfect combination of weather and temperature for making wine. Other than the optimal conditions, some of the best vineyards and vintners reside in this area. When someone is thinking about what to do in Georgia, wine tasting seems to be a great idea. Visit any of the popular vineyards in the local area and the people there would love to give you a tour and provide you with wine tasting opportunities. There are a few local and small scale vineyards as well.
Trek Over The Mountains:
Georgia has amazing mountains. These are perfect for trekking. The path is smooth, the weather is perfect because it is neither too hot nor too cold and the view of the surroundings is refreshing and beautiful. There are many trekking paths available for the customers to choose from. Simply grab a couple of friends and spend a day trekking around, believe it, this is a very refreshing and calming activity.
Enjoy a Spa Experience:
Tblisi is the capital city of Georgia that is near the sulphurous river. It is a thermal river and due to this, many spas are available in Tblisi. The spa experience is one of the most relaxing and soothing things to do in Tbilisi. The spas offer a wide range of services from massages to scrubbing and even a thermal bath. The river's water is said to be very good for health as well as for the skin so many beauty conscious people have the spa experience on their to do list whenever they visit Tblisi.
Visit Caves:
Georgia is home to a number of caves and monuments. Spend a few days visiting all of these caves and monuments. They are a perfect way of understanding the historical foundations of the country and spending some time in the natural habitat. Some of the caves also have modern architectures infused in them which is a sight worth seeing.
Go Hiking: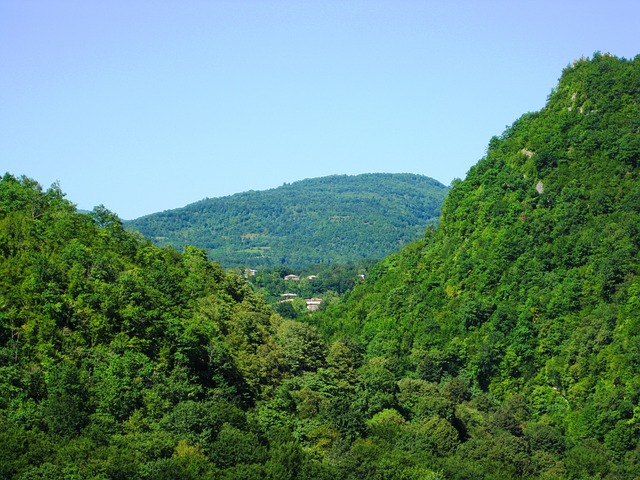 Georgia is one of the very few places in the world which has been blessed with perfect landscape as well as the perfect weather. There are many mountains and hills that are present in the country. Going hiking is a great way of exploring the area. Hiking is not only adventurous but is a great way of exercising and shedding those calories that the Georgian feasts have caused you to gain. There are also a number of sights around the country that are a perfect destination to visit while hiking.
Visit Botanical gardens:
Georgia has a number of botanical gardens. The Batumi Botanic Gardens is one of the best ones that must be on the visit list of every tourist visiting Georgia. It is an ecological wonder that has a diverse range of flowers and plants. It is a very relaxing sight. Some of the gardens also have the facility to camp in them to spend the night. Spending the night in a botanical garden is a serene experience that is extremely calming and relaxing.
Enjoy a Puppet Show:
There are many theatres all across Georgia. The theatres that hold puppet shows are very popular amongst tourists. The tickets for these puppet shows are very affordable and are sold outside the theatres. Some times they are even sold in advance so that people can book a show that is aligned with their plans and commitments. The puppet shows are mostly managed in the regional language but there are English subtitles added so that the foreigners and the tourists can also enjoy them.
Go To Georgia-Russia Friendship Monument:
Treaty of Georgievsk Monument was built in 1983 to celebrate the ongoing friendship between Soviet Georgia and Soviet Russia. Even though the current relationships between two states are far from being the best, this monument, with its majestic surroundings, remains to be one of the must see highlights in Georgia. There is a huge semi circular structure covered with mosaics which can be seen when going from Tblisi to Kazbegi. The monument is at a perfect location and the mountains around it add to its beauty and serenity. It is a great tourist attraction and the locals there are more than happy to take time and explain the significance of the monument to the visiting tourists so that they can be educated.
Fabrika – A Sewing Factory:
Yes, you read it right. Try to think of all the countries in the world that can give the tourists a chance to stay at a sewing factory. Well, while in Georgia, the tourists can surely experience this. The Fabrika hotel used to be a sewing factory but now it has been converted to a hotel. It has a very crafty ambiance and there are many pop up stores in the hotel selling a variety of things.
Drink Chacha:
Chacha is a locally brewed spirit based drink that can contain up to 60 percent alcohol. It is a very strong drink that is often served with meals. It is not only a bit on the stronger side in terms of taste but can also get one high very easily so it must be consumed with care and responsibility.