As one of the largest industries in the world, the travel industry is a critical player in modern days. Ages ago, people did not imagine being able to get from one place to another within hours. The travel industry is well-knitted with others, such as the hospitality, hotel, and tourism industries. Given the need and desire for people to get up and go travel the world, a new niche in the market was created – travel accessories. Today, there are numerous brands that specifically cater to the necessities of those who are on-the-go.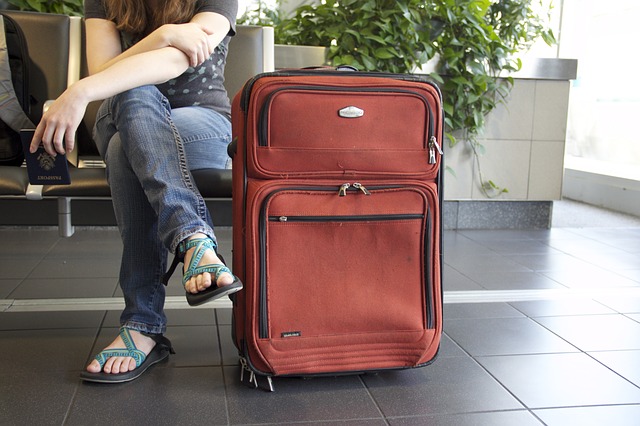 Travel must-haves 
Not a lot of people can afford travelling with an open budget, although many wish for it. When one is at the airport or abroad, it's easy to make small purchases because an essential travel item like an adapter was forgotten. Travel accessories work to eliminate those tiny dents on the budget that could be used for more sightseeing or tasting the food of the country.   
Document Organizer 
Perhaps the most important thing to carry during your travels, a document organizer will keep all papers and passports in one place. No more searching through a backpack, looking for one document or getting a passport stuck in between items.   
Packing Cubes 
It may seem trivial to pack different items of clothing properly but strolling around Paris with a crumpled shirt is not something one could boast about. Packing cubes are also lifesavers during times of delay. It makes packing so much more efficient and tidier.   
Travel Bottles 
Airports around the world do not allow water bottles to be taken into the plane. Instead of having to say goodbye to an insulated flask, a travel bottle is airport friendly and carries only 100mL of liquid, thus allowing the passenger to bring it as a carry-on.  
Digital Organizer 
An electronics organizer will keep all those wires – earphones, cables, and chargers adequately organized. Furthermore, these are usually waterproof so the user could rest assured that during times of contact with any form of liquids, the wires are safe.  
Backpack 
For those times of exploring and sightseeing, it's advised to bring a large enough backpack. One could walk farther and easier with it compared to a purse or handbag. A backpack also allows both your hands to be available for things, such as holding the map.  
Travel Adapter 
Another invention of the century, an international travel adapter allows the user to plug and stay charged anywhere in the world without the fear of an electronic device exploding due to the wrong voltage.  
 Multi-USB Charger 
Those who love to be extra prepared for trips and are dependent on electronics usually have a multi-USB charger with them when travelling. This nifty device lets multiple users plug into one port in case outlets are scarce.  
Power bank 
When travelling, one could never be sure of any delays or if the destination has the proper outlet to charge essential devices. A power bank allows people to stay connected while on the road, even if there is a blackout.  
Padlock  
An item that is usually forgotten, a lock is essential to have, especially when leaving luggage and other important things at hostels or airport check-ins. You don't want to leave anything unsecured when you go travel abroad. 
 Benefits of Having Travel Accessories  
The reason why there are many options to choose from when going shopping for travel accessories is due to the high demand for them. They are quite useful and have become something many could not travel without.  
Travel accessories are functional – they serve the purpose they were created for and are good at it. These accessories are usually designed to be as light as possible so that they do not add extra baggage to the user. Travel accessories also make perfect gifts to those who love to explore the world or are frequently flying for business.  
As technology progresses, the market for travel accessories will change according to the trends. They will become more hi-tech, sophisticated yet functional, and able to do more.