When you are in the land of tropical heaven and breathtaking beauty, you should know that a little adventure is all it takes to make it the trip of your life.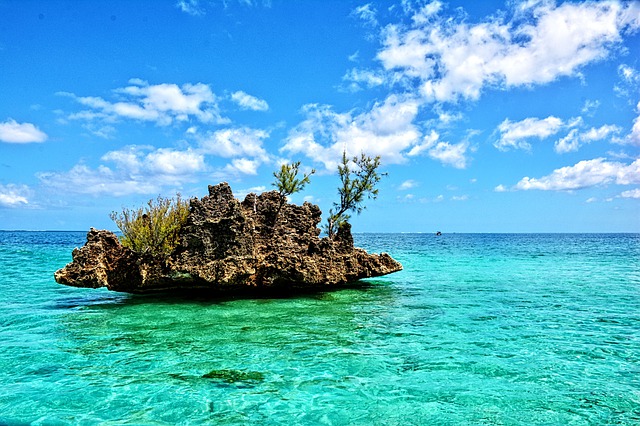 Some places are all about city views and pleasantries while others are calm. In Mauritius, you get to be close to the rawness of nature and enjoy the thrill that comes along with it.
Mauritius offers a good deal of adventures that are thrilling yet safe. Let us guide you through some of the best Mauritius adventure tours. 
Lion Walking- Casela 
Let's start with something unique and exciting that you get only in Mauritius, Walking with Lions. No, we are not talking about the stuffed ones or mechanic toys or people dressed up as lions. 
You get to walk with real lions in flesh and bones and no cages involved. Might sound scary for some but don't worry, these majestic felines are safe as their handlers have a right way of guiding them. You can feel the lion's skin, touch them, stroke them and watch them feed and play with each other. 
Just make sure you follow the instructions of the guides and enjoy a great tour standing close to real lions, the kings of the forest. 
Lion walking is held at Casela Nature Park which has several other attractions as well. 
Quad Biking – Casela 
Did we mention Casela was a nature park and had several wildlife sceneries besides the friendly lions? Quad biking is a way Casela safari tours become even more exciting and exciting.
Listen, opportunities don't come twice. So, enjoy these tours when you are in Mauritius. Miss it, and you will have to take another trip to Mauritius because they are worth it. 
You get to drive your quad bikes throughout the safari. Go slower to get the full view of the beauty around you. 
You can watch wildlife from close and enjoy the thrill of biking through a forest, all within safe parameters, of course. If lucky, you can even feed zebra on your safari.  
The rides lasts for about 2 hours and trust us, you are going to be asking for more at the end of it. 
Hiking 
What's good about tours in Mauritius? All the adventure tours, fresh air, scenic beauty and natural landscapes stretch your body and leave you relaxed. If you ask us, we would say it revitalizes both your body and mind. Mauritius has the perfect locations for a thrilling hike. 
Some other national parks that you can check out include: 
Black River Gorges 

 

Yemen Bird Park

 

Domaine des Chasseurs

 
All of these are wonderful in their ways and offer a fantastic view of forests and mountains.  
Tandem Skydiving 
If you want to experience a quick adrenaline rush, Mauritius has got the perfect activity to try out. You can jump from a high altitude and get the thrill of free fall all the while enjoying the scenic beaches and river valleys of Mauritius from a bird's eye view. 
Tandem skydiving is conducted in many parts of the island under the supervision of qualified and experienced guides. So, get your security briefs carefully and indulge in an unforgettable experience of a lifetime. Do not miss this.  
Game Fishing 
When you are Mauritius, you cannot get away from the seas and beaches. You have got water all around you. So, why not take the opportunity to go fishing? You can start a fishing trip on a cruise from Black River and enjoy a day of fishing in one of the most vibrant and rich seas. Mauritius has perfect conditions throughout the year for fishing. 
Kite Surfing
You don't have to be very skilled to kitesurf. Most tour guides and event coordinators will make sure that you receive the right amount of training and that proper safety is in place. So, do not worry while you take that sweet exhilarating ride through the waves. 
So, what are you waiting for? Wear your adventure caps and explore each of these adventures today!