In another few days, Australia will enter its top travel season. Billions of visitors from North America, Europe, and from many other countries will travel to Australia under in search of their adventures.  
If you are the luckiest one who is heading to Australia, below are some travel tips you should know and consider before you go.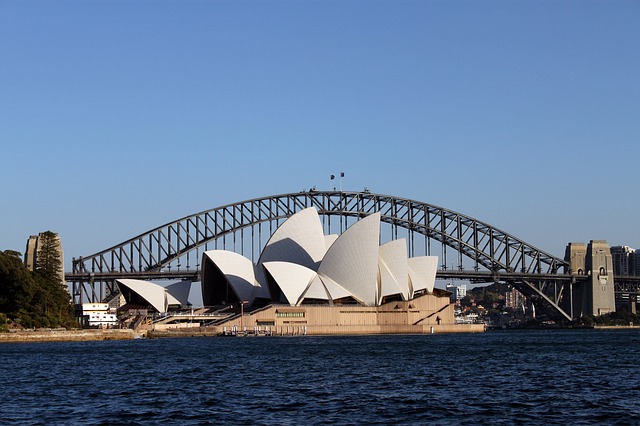 You Will Need an Eta or a Visa  
All visitors to Australia need to obtain a Visa no matter how long you are planning to travel. There are different types of Australian visas available, such as tourism, work, study, and permanent residency.  
A tourist visa is the most popular type of visa for Australia. You can even apply online for your visa through the Australian VISA Application system according to your nationality. It takes a few weeks to be processed. Here it is needless to say you require a valid passport for applying for a visa and traveling to Australia.  
Don't Underestimate the Size 
Most visitors can jump in the car, drive for a few days, and pass at least three countries. So before spending days behind the wheel, one thing you should know is that distances suck in Australia. So those who are short on time, try to choose two to three major cities and plan accordingly. Don't try to explore Australia just in two to three weeks; you will feel too rushed to enjoy your destination.  
Keep Your Plans Flexible and be Social  
You may not now, but some of the best memories are often not on your initial tour. You certainly do not know what opportunities will pop up or who will meet you. You may meet new travel buddies, so always leave some flexibility in your plans, and don't be afraid to change your plans.  
Meet Fellow Travelers When You Come to Choose Accommodation  
You would have many options when you come to choose the right accommodation, but by discussing it with fellow travelers, you may be able to get a better one. So don't be shy mingle and mix with your fellow travelers and consider their advice too.  
Aussie Language and Slangs  
One thing that always takes most travelers off guard, especially on their first tour, is the speed that the Aussie speaks and their unique Aussie slangs. A few key common phrases to keep in mind include Cuppa (A hot beverage), Thongs (flip-flops), Bottle-O (liquor store), Good on ya (Great job), Mozzie (mosquitos), and Heaps (A lot).  
Australia is Expensive than Others  
Traveling in Australia is very expensive; many tourists are not prepared for how costly Australia really is. However, if you plan accordingly, you can make your trip amazing without breaking the bank. So be prepared with following Australia traveling tips so that you do not end up spending more money. 
Accommodation: it is an expensive part of your trip. Hostels start around $40 a night f

or cheaper ones, while mid-range hotels usually start around $100 a night. One can easily spend $200. 

 

Drink: Although Australians are known for drinking beer, they consume a lot of beer annually; still, the prices are too high.

 

Tour: Tour prices vary, but multiple tours in various parts of the country cost you around or up to AUD$ 300-500 per day. 

 

Food: An average meal 

costs

 around $10 if you want to eat in nicer restaurants, their prices start around AUD$45 and up.