Australia is huge. It's bigger than Europe! So, when perfecting your road trip plan, you need to know: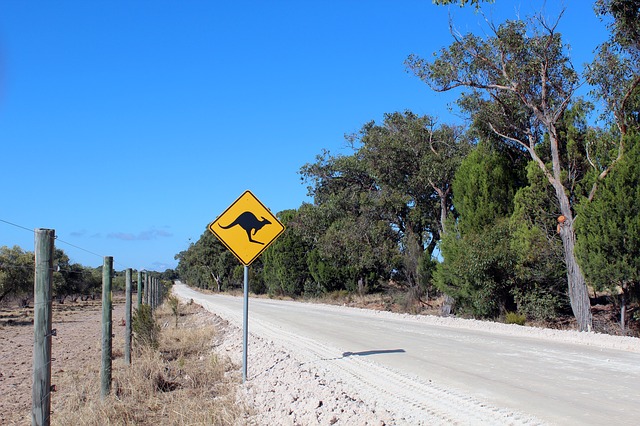 How much time you have available

 

What you want to do

 

Where you want to go, and

 

How you're going to get there

 
Once you've figured those things out, then you'll also need to decide what you're taking with you. 
Time 
The time you have available is the biggest factor in defining your road trip plan. Maybe you're taking 2 weeks off work to visit Australia, or possibly you're on an extended work visa and you're in the country for 2 years.  
Because the cities and attractions in Australia are so far apart from one another, you must account for significant amounts of travel time in any plan you make.  
If you're only going for 2 weeks, you can still enjoy a great road trip in Australia. However, you'll have to plan it so you're visiting places relatively close together in a specific part of the country. 
If you've got 2 years, you can plan a series of short road trips in different areas of the country and see everything! 
What you want to do 
If you're planning a trip to Australia, you probably already have some idea of what you want to do. Maybe you want to scuba dive in the Great Barrier Reef or hike through the bush and photograph some of the unique wildlife found Down Under. 
Brainstorm what you want to do and make a list. Arrange that list in order of priority. 
Where you want to go 
Once you know what you want to do, you can research where you can do it. The chances are that you need to be somewhere specific to do each activity. 
The different areas of Australia have dramatically different climates. To the north, Queensland is tropical, and there isn't much variance between seasons. In the south around Melbourne, they get the traditional 4 seasons, but the opposite way around to countries in the Northern Hemisphere.  
Once you've identified where you'll need to be to do the things on your list, use Google Maps to estimate the travel time between those locations. 
If you only have 2 weeks, you'll probably be out of time before you're halfway through your list. That's why you must prioritize to ensure you can do the things you most want to do within your allocated time.
How you will get there 
You're going to need a vehicle for this road trip, and you have various options. If you plan to go bush or drive along beaches, you'll need a 4×4. If you're only going to cities and sticking to main roads, you can use a regular road car. But you might also consider a camper van for your road trip to save costs on hostels and hotels. 
If you're only staying 2 weeks, it's easiest for you to hire a vehicle. But if you're staying for 6 months or more, you should buy one.
Because so many young people come to spend a gap year in Australia, it's easy to buy and sell used cars on Gumtree or backpacker Facebook groups.
What to take with you 
Again, a big factor will be time. You'll need a lot more clothes for a long journey. Also, what you're going to do will help determine what you pack. You'll need some serious survival gear for the bush, but fashionable beachwear for 90 Mile Beach.
There are certain essentials that you'll definitely need on an Australian road trip: 
Plenty of bottled water

 

Strong sunscreen,

 

Toilet paper (for when you get caught 90 miles from the nearest public toilet!) and

 

Something to entertain you on an 80 mile stretch of unchanging road.

 
As for the rest, take some time to write out a comprehensive list of everything you'll need. I usually divide my lists into 4 parts: 
Clothes suitable for where I'm headed

 

Toiletries, including any essential medicine

 

Equipment, like your camera

 and snorkeling equipment, and

 

Essentials, such as your passport, driving license, and insurance documents.

 
 An Example Road Trip Itinerary 
My favorite 2-week Australian road trip route follows the Pacific Coast Way. You begin in Gold Coast City, on the New South Wales and Queensland border, and drive north along the coast to Cairns in North Queensland.
This road trip passes through an amazing variety of climates and landscapes. Gold Coast is a major destination for tourists and has a sunny, subtropical climate. It's especially popular for surfing, so why not give that a go?
Brisbane, the capital of Queensland, is only 41 miles north of Gold Coast. It is well worth a visit, especially the Lone Pine Koala Sanctuary, which is the oldest and largest koala sanctuary in the world.
160 miles north of Brisbane, you can catch a ferry to Fraser Island. If you're driving a 4×4, you can take that on the ferry, too. Many people make the trip to Fraser Island in the hope of seeing dingoes in the wild. Fraser Island is a heritage-listed island and also boasts a vast variety of environments—rainforests, mangrove forests, eucalyptus woodland, peat and wallum swamps, coastal heath, and sand dunes. 
North of Fraser Island, you'll find the Daintree National Park. The jewel of the park is the Daintree Rainforest, which is the oldest rainforest in the world.
This example itinerary ends in the city of Cairns. Interestingly, this is one of the most visited cities by Chinese tourists. There are direct flights to Cairns from Shanghai and Guangzhou. Cairns features a popular swimming lagoon with associated barbecue facilities, so you can enjoy "slipping a shrimp on the barbie"!
Cairns is considered the Gateway to the Great Barrier Reef. From Cairns, you can take boats out to scuba dive on the reef, which is the world's biggest coral reef and stretches for over 1,400 miles.