Travel means many things to those who head out in the name of adventure, but no matter where you roam, a journey somewhere new is an experience in contrast. Our expectations are bound to be settled against reality when we set our sights on something different. Our assumptions come directly up against what we actually discover to be true. What we figure we will fall in love with throughout the course of a trip may fall second in line to that unexpected place or view that is so much better than we ever could have imagined. It's this constant and intriguing sense of contrast that drives travelers forward time and again in the pursuit of something different and inspiring. Of all the places in the United States that a person may put a pin into a map and tell themselves they will one day go, Lake Tahoe deserves to be highlighted.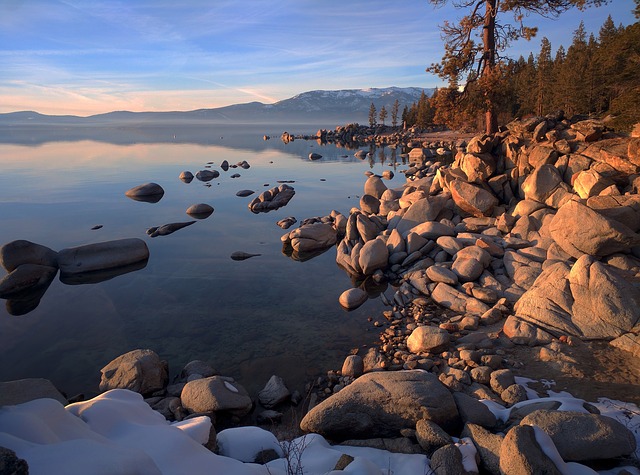 Not only is Lake Tahoe a massive and majestic body of water, but it has also come to thrive as its own destination of contrasts that travelers feel compelled to rediscover time and again. They come from near and far with images of wonder in their minds. This mesmerizing expanse of water sits perfectly between California and Nevada and runs 1,645-feet into the earth, earning it the title of the second deepest lake in the United States. Surrounded by lush forest and inspiring views that run over 22-miles from end to end, it's hard to find a spot more likely to deliver up every outdoor dream a person's ever had. Travelers come expecting to take part in those activities they assume one does when visiting Lake Tahoe. They will boat, bike, lounge in the sun and wander the shoreline. While it's likely that these things will come to pass, the true wonder of a Lake Tahoe visit lies in its off-the-beaten–path treasures. When you know where to look, it's more than an amazing lake, it's an experience in perspective, flavors, and community that inevitably lead to amazing lifelong memories.  
Rubicon Point Lighthouse 
Lake Tahoe is incredible to experience in terms of its many water-front views, but there is just as much adventure to be found in the hills and maze of trails that surround it. The construction of lamps around the perimeter of Lake Tahoe was approved by Congress in 1916. At the time, only four miniature lighthouses were built on the lake, one of them being Rubicon Point Lighthouse. Standing only 12-feet high, this remains one of the most historic and charming landmarks that graces the lakeside and is well worth a visit. To reach the lighthouse in the most scenic way possible, begin at Emerald Bay and hike the switchback trail that connects with the infamous Rubicon Trail. You'll hike over 10 beautiful miles to reach the lighthouse, but it's worth the effort. Towering trees line the entire well-maintained path which is surprisingly quiet, especially if you head out early in the morning. A collection of stone steps lets hikers know they have reached their final destination and provides a quaint entrance to a small but sturdy structure that has claimed its place on the lake since the early 20th century. 
Apple Hill  
The most authentic flavors of Lake Tahoe are truly found with a visit to Apple Hill. The region that encompasses the southern end of the lake is a savory way to get a sense of how communities thrive on the edges of this beautiful body of water. Traveling through Apple Hill is best done in a loop-like fashion. There's no rule to how one should experience this area, in fact, it's best enjoyed at your own pace and according to inspiration. Apple Hill is packed with orchards, farms, lavender fields, pumpkin patches, and vineyards. Over 50 ranches lie between Placerville and Pollock Pines, making this an easy destination to drive to and a wonderful way to immerse yourself in the Tahoe community that exists beyond the boats and shoreline.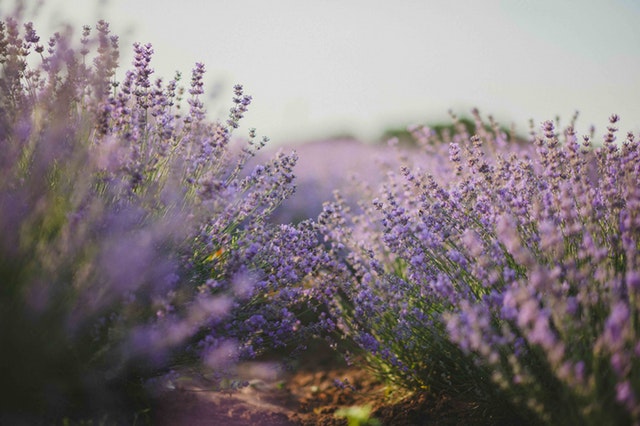 DL Bliss State Park Beach 
Sand Harbor Beach, Kiva, Lester, and Pope all take the top-ranked places when it comes to those sandy destinations travelers are likely to head to at Lake Tahoe. While their beauty and view have earned them a well-deserved place on the list, a traveler looking for a lesser–known yet just as pristine beach would want to head over to DL Bliss State Park. Sitting on the west side of Lake Tahoe just north of Emerald Bay, DL Bliss State Park delivers up one of the most stunning beaches this area has to offer with the added benefit of smaller crowds. While it's an amazing beach for soaking up the sun, this area is also lined with large, Granite boulders that beckon visitors to come have a jump into the blue waters from above. Enjoy views of Cave Rock from the sand and find that time you've been craving to just…be.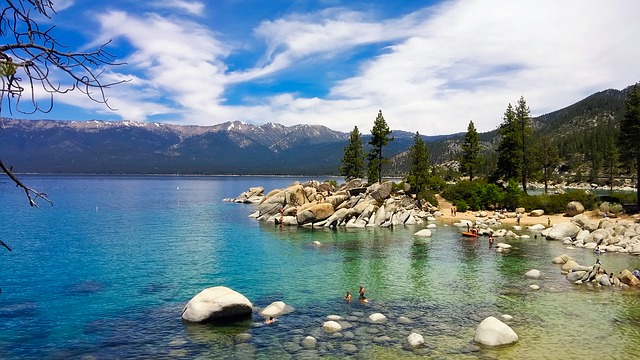 Contrast Worth Experiencing 
While the water, sand, and sun of Lake Tahoe is understandably appealing, a trip to this natural wonder promises to be so much more when you include some stops that don't generally get attention in a guidebook. History, flavor, and tranquility can all be found in abundance if only you know where to look. 
Author Bio 
Caitlyn Knuth is a travel writer whose own adventures have inspired her to write about everything from the most delicious cafés in Paris, France to the breathtaking salmon runs in Juneau, Alaska. Working in association with Tahoe Signature Properties, she enjoys writing and sharing about Lake Tahoe in the hope others will pack up and head out on adventures of their very own.