The world can be considered as a traveler's paradise. With the number of attractions you can visit and experience, you'll never run out of options when choosing a travel destination. If you're thinking about where to travel next, consider Berlin. Aside from being Germany's capital, this city offers a lot of things for travelers like you. Regardless of the types of activities you want to experience when traveling, Berlin will surely be an unforgettable place. 
Planning is essential when you're traveling. Before you visit another country, an itinerary should be prepared beforehand. When you know which attractions to visit, it'll be easier for you to prepare a budget and avoid getting stressed. Make sure that you do the following when you visit Berlin:
1. Choose A Unique And Unconventional Accommodation When You're In Berlin 
Aside from choosing what attractions to visit, picking an accommodation when traveling is also important. Your accommodation can influence your comfort, convenience, and safety as a traveler. For your upcoming trip to Berlin, cross off five-star hotels in your choices of accommodation. Instead, opt to stay in unique and unconventional places in the city. Regardless of what your definition of unique and unconventional is, you'll have several options to choose from when you're in Berlin.  
Here are some of the most quirky accommodations you can stay in:  
Hostels that Offer Parties: 

One of the best combinations any traveler can enjoy is partying in the same location they're staying in. You'll b

e able to find 

a crazy hostel party in Berlin

—with amenities that include live music, karaoke, and onsite microbrewery.
Sleep 

Inside

 an Art Gallery:

 If you're an aspiring

 artist who is looking for inspiration, there are now accommodations that resemble an art gallery in Berlin. When you choose to stay here, you get to sleep and wake up with unique artwork all around you.
Try out 

Glamping

:

 In case you don't know, 

glamping

 

is an accommodation that allows you to enjoy the outdoors with the amenities of a hotel. Unlike normal hotel rooms, 

glamping

 in Berlin is like playing the role of a camper who gets to enjoy the wonders of electricity and indoor plumbing.

 
2. Make Sure To Visit Berlin On A Sunday So You Can Experience The Thai Park 
Operating for over 20 years, the Thai Park in Berlin continues to attract locals and tourists from different parts of the world. This is the best place in Berlin to have a total Thai experience—from Thai food to Thai drinks, and even Thai beers. 
Some of the best dishes you can get from the Thai Park includes deep-fried banana with fish and papaya salad. Top off your meal by ordering Thai smoothies and iced teas or Thai beers, and start a party! 
If you think Thai Park is the perfect place to start your trip to Berlin, keep in mind that this food  
park doesn't offer seats similar to restaurants and cafés. Bring your own blankets and chairs if you plan on staying in the Thai Park for hours. And because this area only provides little protection from the weather and other external elements, it's best if you drop by when the weather is sunny and warm. Sitting on the ground in a blanket while bringing an umbrella isn't really the best way to enjoy Thai Park. 
3. Take The Time To Enjoy The Tourist Attractions In Berlin 
Of course, your trip to Berlin will never be complete unless you visit the city's famous tourist spots and snap some pictures. Berlin has a rich history and features several abandoned sights, skeletal buildings, and forgotten theme parks. Although these structures are already considered old, these are the spots that make Berlin unique and breathtaking. 
So for your next trip to this city, don't forget to visit the following spots: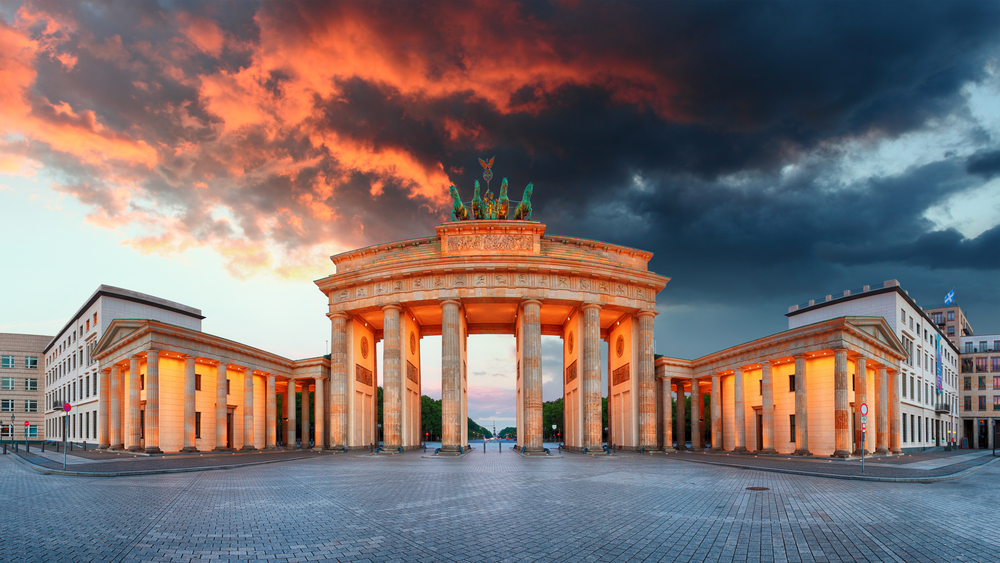 Brandenburg Gate: 

What was once used as a division between Berlin and Ge

rmany, the Brandenburg Gate now represents peace and unity. This structure was constructed in 1788 and continues to be one of the best and oldest examples of neoclassical buildings in the world.
Museum Island: 

Berlin's Museum Island is a convergence of fi

ve museums. Known as the "it" place for art lovers, the Museum Island features sculptures and paintings that were created in the 19th century.
Berlin Cathedral: 

Berlin is filled with several churches, but the Berlin Cathedral is one of the most magnificent. The Berlin Church showcases delicate basilica housing that marks the most important protestant church in the city.

 
 Preparation Counts 
Use all of the information in this article as your source when creating an itinerary for your trip to Berlin. Now that you have an idea of things to do and places to visit, you can move on and create a suitable budget for your trip. All of the time and effort you've put into preparing can go a long way for you to have a fun and memorable trip to Berlin!