Travelling with the travel agency becomes less and less popular with each year. People start to appreciate the adventure, independence and being the masters of their own vacation schedule. It's worth looking for different locations to explore, especially in the areas as loved by the tourists as the Mediterranean Sea. In order to truly do that, very often you may need different means of transport so you don't get stuck in one place. Considering the beautiful waters and the number of Mediterranean islands and anchorages, many people decide to rent a boat – and that's a wonderful idea because of many splendid locations that are only or better to be explored from the seaside.
The unknown Cyclades
Everybody knows (saw or at least heard about) beautiful landscapes of Santorini and epic parties in Mykonos. But with a charter yacht in Greece you can explore far more than these two islands – they both are parts of a much bigger Cyclades archipelago. For example, a very small island called Folegandros is just as charming as Santorini – but not even half as popular. You can enjoy all the wonderful views, crystal clear water, breathtaking anchorages – and all of that relatively crowd-free. If you want more, just north of Santorini, there's an island of Milos with its endless beaches, caves to explore and hot springs praised already by Hippocrates. Given the calm and the scarce of civilisation, it would be like going back in time. Relaxing.
Corsica
Corsica really has it all – fine weather most of the year, the mountains and forests with numerous hiking trails and the clear, blue sea with over 200 beaches all around the island. For unknown reasons, there aren't that many tourists, so you can enjoy peace and quiet. It's a perfect destination for a sailing trip because of its coastline that in many places is accessible only from the water – breathtaking bays, hidden coves, wild beaches and UNESCO-listed Scandola Nature Reserve where you can see red cliffs surrounded by turquoise waters where the turtles are swimming. You can enjoy beautiful evenings in seafood restaurants on the beaches and you don't have to worry about crowds as these spots are only accessed by boat.
Kotor, Montenegro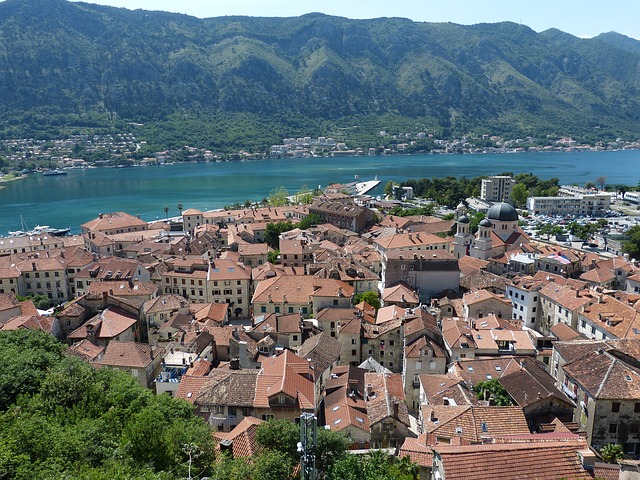 Montenegro is still not an obvious choice when you think about Mediterranean vacation, but there are some gorgeous places to visit and Kotor is on top of that list. It's a UNESCO World Heritage site considered to be the best-preserved medieval urban entity in the Mediterranean area. Even if you're not a big fan of sightseeing, the views are pretty unusual and impressive. While travelling by boat, you can enter the city by its sea gate, the way people have done it since the middle ages. Then, if you get bored with the city, you can explore the coastline further – fjord-like bays, wild, small islands, even mountains and canyons, and old-style fishing villages.
Procida, Italy
Since it's not as popular among tourists, you can really sink into the culture and mingle with local people; it's believed that Procida really has kept Italian authenticity. It's worth approaching from the seaside – you can sail into Corricella, the oldest marina in Procida, famous for its diverse, colourful houses and fishing history. Then, you can try local food in one of the restaurants in a port located in picturesque harbour. You may better discover the island while walking the narrow streets of the city and outside, to the black sand beaches and up the hills for the views, or while sailing and admiring the harbours and the ports from the distance, their colourful architecture and fishermen at work.
Porquerolles, France
France is a great destination for sailors in general – who wouldn't like to see the French Riviera from the seaside and enjoy its attractions on land? But apart from the luxury that comes to your mind when you think about this route, there are places like Porquerolles – a quiet island where you still can experience traditional French culture and discover spots that are very close to paradise. You can sail around the island for breathtaking views of bays and beaches or moor in a lovely port and explore the island local style – by bike. And it's worth it – they said that Porquerolles has one of the most beautiful beaches in Europe.
It doesn't matter if you're a really experienced sailor and you want to sail for days to see it all, or you treat sailing as one of many attractions, a distraction for a couple of hours – thanks to a yacht or a sailing boat, you can beef your vacation up by discovering places and admiring the views that are inaccessible to mere mortals who avoid water transport. And these five locations are just the tip of the iceberg.