Family travel is a challenge no one can argue against that. But don't worry you can have an amazing holiday whilst learning to ski as a family. It might be different to skiing with friends or as a couple but there are lots of options for those with little ones. Your winter holiday will be smooth and fun with the right planning.  Read on to find out what your options are and some top tips to aid the booking process when learning to ski with the family.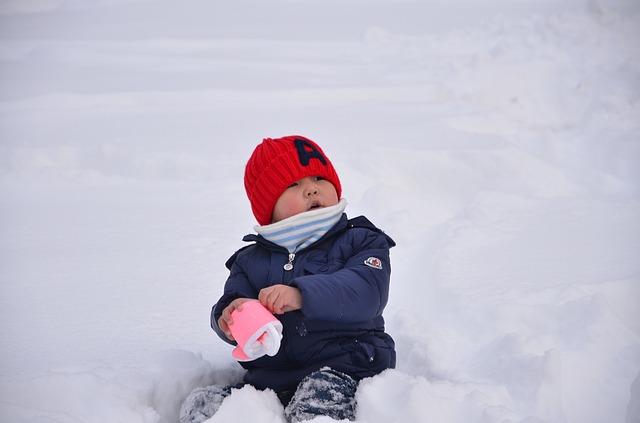 Image from pixabay.com 
What are your Skiing Holiday options?  
When booking a family ski holiday, you may be overwhelmed by the options. Of course, as a family your best bet is to choose a package holiday but what are the best packages for families with young children?  Here are a few options you can choose and combine for the best family ski holiday. 
Family friendly resorts 
Here there will be other families just like yours and it's great for the children to have the opportunity to make friends and play together. Family friendly resorts have plenty of fun activities for everyone to enjoy together. This kind of ski resort is definitely a place where the children won't get bored.  Small things you might not even consider such as early breakfast times, changing facilities in restaurants and available highchairs all make a difference in a family friendly resort.  
Fully catered chalet stays 
Booking a fully catered stay means mealtimes are easy and organised for the whole family and you don't have to do a thing. This is just one less thing to worry about when booking a family holiday. It can also be cheaper and less stressful than eating out in restaurants every day. The chalet staff are there to help you but you also get that home from home feel in a chalet stay. Usually included in a catered chalet is breakfast, afternoon tea and dinner including wine for the adults. Feel relaxed with breakfast ready for you when you get up in the morning meaning you can sit down as a family before heading out to the slopes.  On return from your skiing you can have a yummy afternoon tea before getting ready for dinner. Children are also catered for, even the very young with milk and baby food available if you need it. It is like an almost all inclusive ski holiday.  
Self-Catering chalet stays  
You can still get all the benefits of staying in a home from home chalet, however you have the freedom to choose your own meal times and cuisine. This does mean shopping and cooking however, or lots of meals in restaurants, whichever you prefer. Some Chalets will provide welcome packs which include items such as bread, milk, cereals, tea and coffee and other treats to start off your holiday. This kind of chalet stay is very flexible and gives you the opportunity to sit down as a family for meals, and is a good idea if there are fussy eaters between you.  
In Chalet child care  
With child care included in your stay parents can still enjoy their skiing knowing their children are being well looked after. There are different types of childcare choices, full and part time and some including ski lessons too.  Whilst being cared for children can take part in both indoor and outdoor activities with other children in resort. It's popular to book childcare for the morning whilst the adults go off to ski, then you can all spend the afternoon as a family. If you worry about bringing small children along you should know companies provide necessities such as nappies, wipes and baby food so you don't have to pack your own. Family friendly chalets also have safety features such as stair gates, high chairs and everything else you need for a safe and comfortable stay with the family.   
Top Tips  
Need some help planning and booking your family ski holiday? Here are some top tips to make sure your winter ski trip runs smoothly and is enjoyable for everyone.   
Choose a package holiday 
When booking your first ski trip and learning to ski you will be glad of the help. A package holiday gives you everything you need booked together in one place and gives you the peace of mind of having reps in resort. When you book a package, there are often lots of things included and additional extras that you can opt for. You can even get your tour operator to book your lift passes, in resort childcare and catering options too. Booking a package means you have everything sorted in one place.  
Rent clothing and equipment 
When learning to ski it can be hard to know what you need and what is the right fit when trying on your boots and suits. Renting instead of buying is the best option especially for children. You can get good quality equipment without forking out on expensive gear.  You should also make sure your boots fit properly because as a beginner, it is quite hard to know how they should feel. You don't want to have to go back and change them.  
Choose smaller groups for classes and lessons 
Small class sizes mean both adults and children will progress a lot quicker with more attention from the instructor. Children especially will benefit from this and will be taught by trained professionals who are experts in teaching kids. Whatever you do, make sure you do book lessons. Learning as a family makes the whole experience more enjoyable and children knowing their parents are learning at the same time will be much more willing to learn. Kids are also less likely to feel they are missing out on the adults' fun especially if you are all having lessons at the same time.  
Don't spend a fortune on lift passes 
If you don't know how well you will do during your lessons then you shouldn't overspend on your lift passes. You might not progress from the nursery slopes during your time there as a beginner or it might take you a few days into your holiday before you can move on. So, you might not need your passes for most or all of your week.  
Be wary of dehydration 
The combination of high altitude, the dry air and lots of exercise in these conditions means it's easy to get dehydrated. Be aware that you should keep topped up with water throughout the day and don't get too dehydrated drinking alcohol of a night. For kids, well they are more easily dehydrated than adults so you need to make sure they have water with them all day and take regular breaks to rehydrate. 
Are you ready to learn to ski with the family on your next holiday?    
Armed with these options and top tips you are sure to book the perfect ski holiday for you and have a fabulous time. Once you have been on your first family ski holiday you will want to come back year after year, and soon you'll be able to take to the slopes all together at once.