If you are looking for an adventure that allows you to step back in time and experience what it was like riding through the mountains on horseback Colorado is the place that offers you the chance to do just that. 
 The great thing about saddling up in the modern age is that you can get a great mix of authentic cowboy living but with modern amenities and comfort to enjoy too.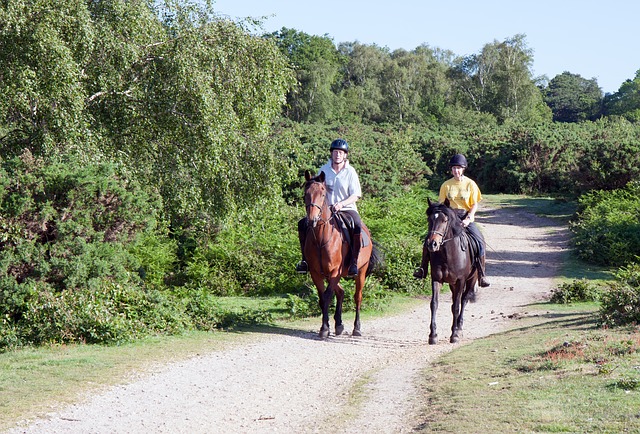 Here is a look at what you can expect if you decide to try a real western experience. 
 Unplug and enjoy 
 You might decide to stay at a hotel like the Colorado Springs Marriott and then sign up for a day or two at one of the many dude ranches in the area. 
 What you will soon discover when you come to one of these dude ranches is that there is a much slower pace of life and it is the perfect opportunity to turn off the technology and enjoy the thrill of getting on the back of a horse and riding off into the sunset. 
 The idea behind a dude ranch is to give you that authentic cowboy lifestyle experience as well doing other activities like panning for gold or helping to tend the farm animals. 
 All of the ranches try to replicate that "Old West" feeling while also making sure you feel as safe and comfortable as possible. 
 What to expect  
 If you decide to spend a day or more on one of these ranches as part of your Colorado vacation experience you might want to get an idea of what sort of things you might be doing while you are there. 
 If you are expecting there to be a campfire where you can all gather around in the evening you won't be disappointed, as this is almost a surefire activity on any ranch. 
 You shouldn't be too worried about your horse riding skills as there are wranglers around to help you when you need it and the horses are selected to cope with either an accomplished rider or a novice. 
 You might end up riding through a canyon and spend a bit of time fishing in the river or you can just relax and take in the view if that is what you want to do. 
 Most of the ranches offering these experiences can be flexible and you don't have to go horseback riding to have a great time during your stay. 
 Kids will love it 
 Even the most technology-obsessed kid who likes playing video games and seems to have their smartphone glued to their hand, often forgets about all that after just a few hours of outdoor adventures. 
 Getting them to see and experience the world away from a video screen will put a big smile on their faces and create some great family memories. 
 When you are planning your vacation to Colorado don't forget to consider the idea of arranging a real western experience.