With beautiful coastal views and a very laid-back atmosphere, Barcelona is a wonderful place to visit. Full of beautiful architecture and delicious food, it's a dream come true for all travel junkies. While it may seem like it's next to impossible to visit this place on a budget, I can assure you that it's very much possible. From cheap to downright free things, the beautiful city can accommodate most budgets.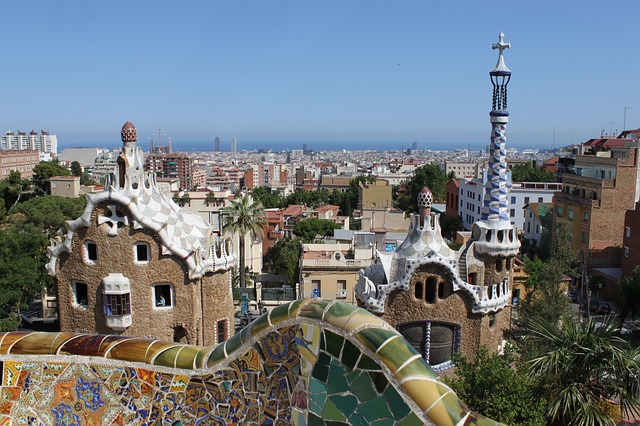 My trip to this classy city 
I'm a very serious travel junkie. Always looking for new places to discover and checking out places in my travel bucket list. However, travelling can turn into an expensive endeavour. Recently, I was dying to visit someplace new but didn't exactly have the budget for it. Thankfully I came across some cheap flights to Barcelona and came up with a plan to visit this beautiful city on a budget. I'm glad to say that I found many cheap and free things to do in Barcelona which made my trip super fun.  Some of these are well known attractions and some are more unusual things to do in Barcelona.
Cheap things to do in Barcelona
Rent a bike 
While going for a stroll in this beautiful city is fun, it's even more fun on a bike. There are many shops that'll let you rent a bike for a day for a very minimal price. Once you're riding around, visit famous boulevards, beaches and whatnot. The possibilities are endless. Plus on a bike, you can go off the main road and really explore without spending extra money on fuel and whatnot.  This is a fun activity on a Barcelona family holiday.
Maritime Museum 
One of the forgotten great buildings in Barcelona. This is the only remaining piece of the old city walls of Barcelona. The collection inside, especially the photography collection depicting Catalunya's coastal history is very fascinating. Entry here is free on Sundays after 3 pm but the usual fee to view the permanent collection isn't all that much either.  
Eat some Pintxos 
While eating tapas is awesome, it's necessary to switch things up a bit. This delightful street food belongs to the Basque Country and consists of slices of bread topped with different Spanish toppings. Everything is then held together by a skewer or toothpicks. This delicious dish can be found in plenty of bars and restaurants. However, I liked the street version being sold in Poble Sec. trying out different traditional food is the joy of travelling after all. 
Explore around Montjuic 
This outdoor sanctuary is loved by all adventurers but you need to explore it to really find the hidden gems like museums, gardens and an old castle. Start from the base near the Parallel metro stop and climb up. Then explore the winding roads to come across these secret attractions. While just walking the perimeter and marvelling at the old castle is fun too, the minimal entry fee is worth it. It used to be free March of 2014 but the increasing tourism brought some changes. 
Visit CCCB 
Short for Centro de Cultural Contemporanea de Barcelona, is located right beside MACBA in the Raval. But unlike MACBA, things are always changing around in CCCB. With weekly new programs and whatnot, you'll never run out of activities to do here. While mostly it's free, it can give you plenty of ideas of cheap things to do in Barcelona. Keep up with their schedule and you're guaranteed to have a fun unique vacation. 
Free things to do in Barcelona
Free museums 
On Sunday, most city-run museums grant free entry. Make use of that and visit as many as you can, free of cost. Usually, they become free from 3 pm to 8 pm. You can look up different museums and then check their website to see if they have any other alternating day where they allow free entry.  
Join in Festes de la Mercè 
If you time your vacation right then you can join in this massive 5-day festival that seems to bring the streets to life. With delicious dishes to sample as well as plenty of fun concerts, dancing, fireworks as well as colourful parades, it's too much fun to join in the festival. Tickets may get expensive to book in advance. You can also try to join in the summer festival of Festa Major de Gràcia, where different streets are decorated as a competition to the others and there are free outdoor concerts anyone can join in. 
Laze around on a beach 
Barcelona has many beautiful sandy beaches with crystalline blue water. Sine beaches are open for public, you can bring along your sunscreen and enjoy a day fooling around the beach. Barceloneta is the most popular beach here with plenty of restaurants lining behind it. It's a great place to take a break from all the sigh-seeing as well. And if you wish something less crowded and quieter then head to Fòrum area. However, be the responsible tourist and make sure to keep the beachside clean. 
Marvel at La Catedral 
If you like old gothic architecture then this is the perfect place to visit. Located in the heart of Barri Gòtic, this huge neo-gothic cathedral is just as beautiful on the inside as its exterior. Entry is free in the morning and late afternoon so make use of that and check out this iconic landmark. The high domed ceilings with tall pillars give it an air of an old castle. The courtyard is full of palm and orange trees with white geese as residents.  
Explore Barri Gòtic 
This whole area is full of impressive old architecture. The old cobbled alleyways are lined with quaint shops and nice restaurants with peaceful plaças, this atmospheric medieval heart of the city is worth exploring. Take your time here and check out all the neo-gothic buildings, among which, most of them have an interesting story behind them. 
Street art is the best art 
Graffiti artists in Barcelona are proud to have used the city as their canvas. You can marvel at their masterpieces in El Raval and Poblenou mostly. In fact, this classy city has a long-running tradition of street art and sculptures so it's worth taking a stroll around. One of the most famous sculpture is the Peix designed by Frank Gehry, which depicts a giant fish overlooking the beachfront. While it can be symbolic, but it certainly is impressive. I especially liked the huge cat sculpture by Fernando Botero the Rambla del Raval. Explore around and make sure to share your unique finds!