Niagara Falls is one of the most popular tourist destinations in the world. Over the course of a single year, over 30 million visitors travel from around the world to lay their eyes on this world wonder — and for good reason. Niagara Falls is among the largest waterfalls, and its long history as a must-see travel destination places it high on most people's travel bucket lists. 
There area few activities that everyone should enjoy on a trip to Niagara Falls, but there are dozens of things to do that only locals know about. If you like seeing the hidden gems of major destinations like New York City and San Francisco, read on to learn what Niagara natives consider can't-miss attractions.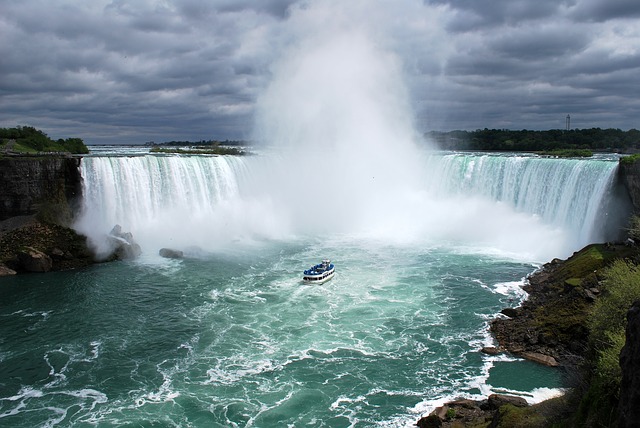 Niagara River Cruise 
It might seem cliché and overdone, but the truth is a Niagara river cruise is so worth the hype. Both Maid of the Mist and Hornblower Niagara Cruises take you right up to the base of the thundering water, so you can experience the full force of Niagara Falls with your senses. Maid of the Mist launches from the American side and often has waiting lists months-long for tickets, so most locals advocate booking  a trip on Hornblower, which is the same tour with greater convenience for those staying in Sheraton on the Falls or other hotels in Niagara Falls, Ontario. 
Downtown Niagara Falls 
While there is much to explore in the tourist district of Niagara Falls, you should devote at least one evening to the city's downtown. It's here, rather than Clifton Hill or other tourist attractions, that locals prefer to go for a night out. You can find outstanding dining opportunities as well as a well-rounded night life, which includes cool lounges, dynamic clubs and even a hole-in-the-wall bar or two. While you probably won't get any breathtaking views of the falls, which are coopted by the tourist areas of the city, you will find some unique entertainment in downtown. 
Niagara Gorge Hike 
Niagara Gorge is a small canyon carved by the Niagara River after it descends over the falls. The scenery here is beautiful, and it's fun to see the remaining power of the river in the Class-6 whitewater Whirlpool Rapids and Devil's Hole Rapids as well as the massive natural whirlpool that occurs at a bend in the river.  
While there are trails on both sides of the river, the American side offers a more user-friendly experience with paved walkways, information markers and more. Niagara Falls natives tend to prefer the less-oft-traveled Canadian side, called the Niagara Glen, where there are even opportunities to boulder and rock climb. 
The Small Falls 
Just outside of Niagara Falls is a protected park called Short Hills. The largest nature reserve in the region, Short Hills is home to some stunning natural scenery that attracts wild animals like deer and coyotes — as well as Niagara Falls natives looking to get out of the hustle and bustle of the city. Many of the hiking trails through Short Hills lead to little waterfalls, where you can enjoy a picnic lunch. Nicknamed the Small Falls by devoted locals, these waterfalls have their own sort of beauty, which makes Short Hills worth visiting if you are getting tired of the other tourists in Niagara Falls. 
Wine Country 
Niagara wine country very easily competes with other world-renowned wine destinations, like France and Napa Valley. That's because the terroir of Niagara is ideal; the soil is nutritious, and the temperatures of the area are much more moderate than the surrounding regions. You would do well to schedule a day of wine tasting, if you aren't dragging kiddos along. While every local has their favorite winemaker, you would do well to sample some of the bigger names in the Valley, like Inniskillin and Peller Estates, as well as some smaller names, like 13th Street Winery and Di Profio Wines.  
Falls Illumination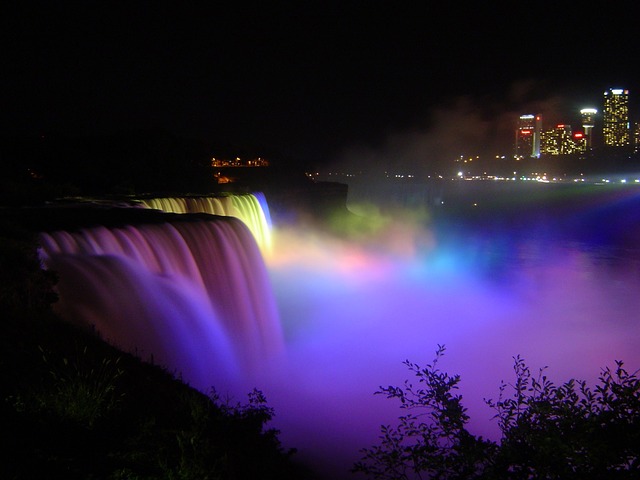 During the tourist season, Niagara Falls is illuminated by colored lights, and on weekend evenings, the city puts on a fireworks show to celebrate the visitors from far and wide. It's surprising how beautiful the falls can be at night when bathed in light; many locals will take a romantic falls-lit stroll through Queen Victoria Park to soak up the joy of living in such a majestic place. While a long day of tourist activity in Niagara Falls can be tiring, it's not a bad idea to stay out and enjoy the illumination yourself.