Visiting San Francisco for the first time? There is so much to do in San Francisco, but here are the best things to do if your time is limited.
Top 10 Things to Do in San Francisco for First Time Visitors
1) Palace of Fine Arts
Created for the 1915 Panama-Pacific Exposition, the Palace of Fine Arts still sits today in the Marina district. The grounds also contain a lagoon with walkways all around. It's absolutely gorgeous and makes for great photos. It's no surprise that it's a popular location for weddings.
2) Grab a custom made cocktail
One big hidden gem of San Francisco is the cocktail bar Oddjob, or rather SRO which is a tiny room found within Oddjob. (And that's if you can find it – the entrance is down an alley.
If you are lucky enough to grab one of the 16 stools around the bar, Joey, the master mixologist, will make you a unique cocktail. He'll ask you a few questions, talk about your day, and create the cocktail.
Be prepared to try some new flavors. They've got a whole apothecary of spices, bitters, and accoutrements. My first time there he made a Yuzu Manhattan inspired by my friend's earlier sushi dinner. See more unique things to do in San Francisco here.
3) Walk Across the Golden Gate Bridge
It's no surprise the Golden Gate Bridge shows up in so many pictures. With its bright red color, you can catch glimpses of it just about everywhere in the city. But the best way to see it is to walk across the bridge.
Start at the Welcome Center where you can grab maps as well as souvenirs. Outside the Welcome Center, you can learn about the construction of the bridge including how it's designed to withstand earthquakes.
There is a designated walking path along the bridge, as well as bike path if you'd prefer to do that. The bridge spans 1.7 miles (or 3.4 miles to go across and back). But you don't have to go the whole way and can turn back at any point. Either way, you'll get spectacular views of both the bridge, as well as the bay (and maybe catch a glimpse of some dolphins!).
4) Take a trip to Alcatraz Island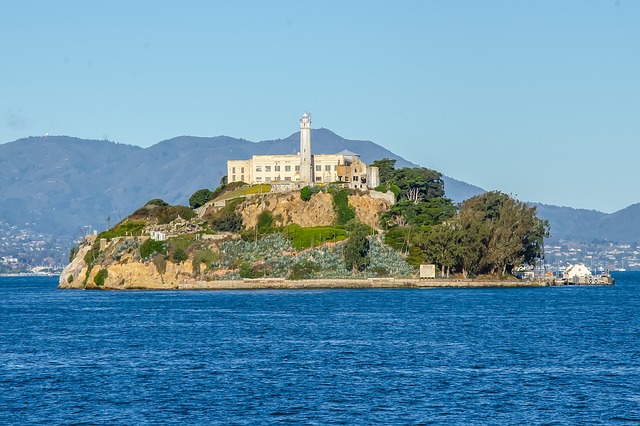 Alcatraz, also nicknamed the Rock, is an infamous prison located on its own island. It's no longer in use as a prison and is now a fascinating museum on the prison system, it's famous occupants, and breakouts. (Fun Fact: It's also a national park.)
You'll need to take a ferry to get there but the boat ride is half the fun. Once of the island, you'll get an audio tour and you can tour the prison at your own pace.
Save up to 40% off tours & activities in San Francisco
5) See a Broadway show
All the major Broadway shows come to San Francisco and it's the perfect place to see a show at a cheaper price. Not convinced? Hamilton, the hottest show on Broadway right now, just played a 6 month run in San Francisco.
The Golden Gate and Orpheum Theatres both play Broadway shows and you can check out what's playing at https://www.shnsf.com/Online/default.asp. You can catch An American in Paris and Aladdin in the next few months.
6) Take a day trip to the Redwoods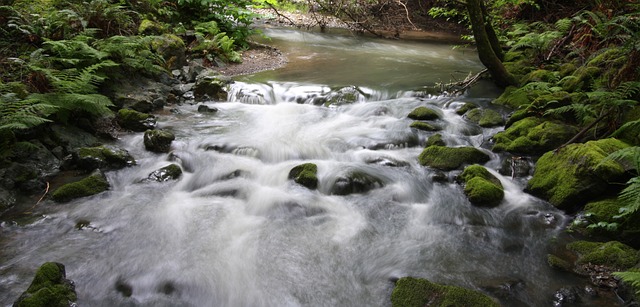 For an escape from the city, check out Muir Woods. Located under an hour outside San Francisco, you'll feel like you're in a completely different world. The park features the majestic redwoods, with walking paths throughout and "quiet zones" for ultimate forest bathing.
It's also a fun drive to get there but beware if you get motion sickness: there's tons of winding roads and you'll be feeling the higher elevation. You can also catch a shuttle in the summer or find a tour bus to take you there.
Read more:  For those of you with children, here is more information about visiting Muir Woods with kids.
Read more: Looking for more day trip ideas? Wine tasting in Lodi is a great alternative to Napa or Sonoma.
7) Drink tea at the Japanese Tea Garden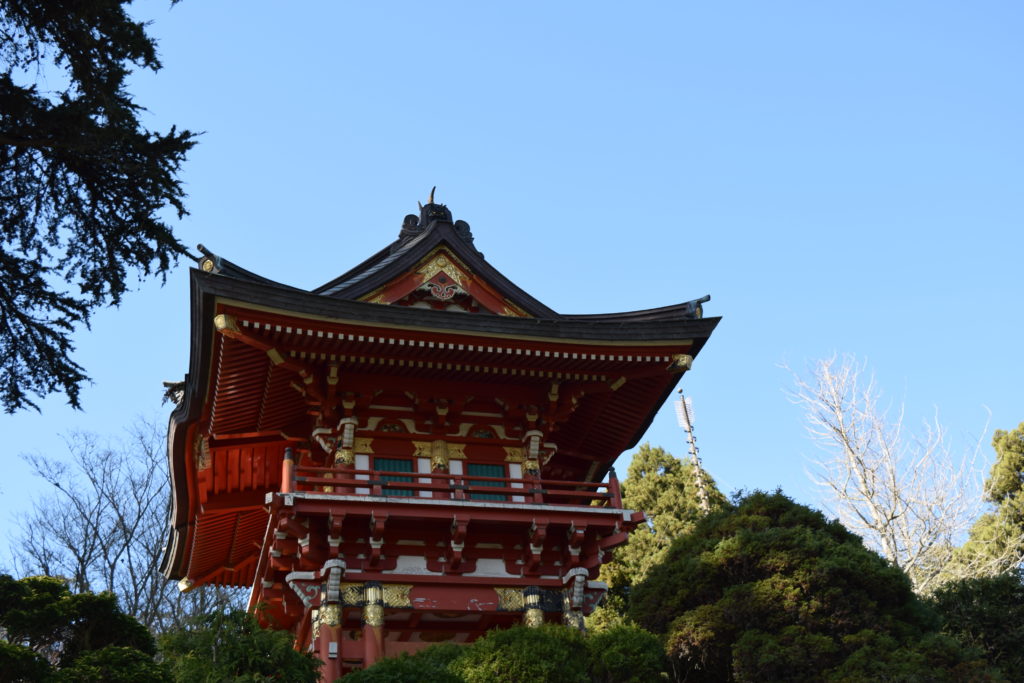 If you want to feel like you've left the city without actually leaving, check out the Japanese Tea Garden.
Located in Golden Gate Park, the garden features Japanese pagodas, koi ponds, and an awesome drum bridge. For the ultimate experience, visit the Tea House for a cup of tea overlooking the gardens.
8) Visit the Walt Disney Family Museum
If you're any kind of Disney fan, you definitely want to check out the Walt Disney Family Museum.
It's an incredible museum all about Walt Disney's life through birth, death and beyond. You'll learn all about his career and the success of Disney. The best part of the museum is the mini model of Disneyland.
The museum is located in the Presidio and has great views of the Golden Gate Bridge, so spend some time in the area after you visit the museum.
9) Hike the Lands End Trail
For gorgeous views and a good hike, check out the Lands End Trail. The 3.5-mile loop trail is largely along the shoreline and includes the Sutro Baths.
The Sutro Baths used to be a public swimming complex with saltwater pools next to the water, similar to pools you can find in Australia. Unfortunately, the complex had a fire and has since been mostly demolished, but there are some remaining structures.
Whether you start or end the trail at the Sutro Baths, you should also visit the Cliff House.  They have multiple restaurants with gorgeous panoramic views.
10) Eat a San Francisco sushi roll
Boston and Philadelphia have one and so does San Francisco. Also known as a 49er, it often comes with salmon and a thin slice of lemon. It's refreshing and so delicious.
Have you visited San Francisco? If so what would you recommend first time visitors see?
Kristen Jackson is a freelance stage manager in New York City. When she's not working, she's traveling with her dog and writes about her travels at The Touring Yorkie. You can find her on Instagram and Twitter.
More Reading:
Visiting San Francisco with your family? Check out this San Francisco with Kids Travel Guide.
Looking for a place to stay in San Francisco? Check out this Neighborhood Hotel Guide for the best area to stay in San Francisco.
———
Like this post? Pin It!