Europe hosts many winter resorts, including the French Alps and the Engadin valley, which are famous for their excellent ski facilities and of course for their beautiful, picturesque, charming villages. Some are high-profile winter sites that attract celebrities and aristocrats, while others are lesser-known but just as attractive.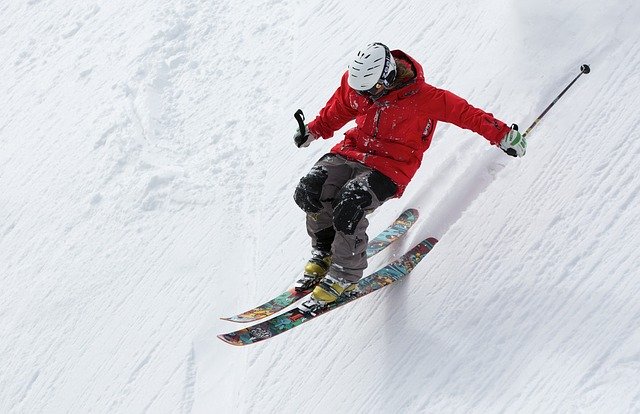 In many ski holiday destinations, there is something for every skill level – slopes for beginners as well as professionals, famous slopes for even children to ski, up to challenging off-piste routes that offer incredible panoramic views but require a high standard. If all this sounds interesting to you and you want to plan a ski trip to Europe for the first time, below you will find yourself among great options.
1. St. Moritz, Switzerland
Located in the Engadin Valley of Switzerland, it is the town of St. Moritz, which has been described as the "Metropolis of the Alps". The destination attracts people from all over the world for its ski facilities and luxury accommodation services.
The slopes combined with the blue sky and the alpine air are among the reasons that are often considered one of the most beautiful places in the world. The city that inspired directors and is known for its Hollywood visitors, for shooting TV commercials, and providing holidays for aristocratic families, such as Prince Harry of the royal family, is a place of lifestyle qualities.
2. Alpe D'huez, France
Alpe d'huez is a bustling resort that attracts visitors all year round. It is a beautiful destination, because the location of the central city, gives it the advantage of skiing in winter but also in summer seasons. Visitors have many sunny days, which is why the area is also called "L 'Isle du Soleil" or the island of the sun, as translated from French.
A variety of accommodation options are available, and those who don't wish to stay in a hotel may feel more at home in one of the chalets or apartments available. The destination is also considered ideal for all people, regardless of their level of skiing. Alpe d'huez has won over families as well as snowboarders.
Everyone appreciates the area for the safety it provides and the best conditions for skiing. In this winter resort, there are many accommodation options and even more additional services that will make your trip unforgettable. Special areas for families and children with hotel rooms and spacious chalets will be the basis of your activities. Now with Nuco Travel, you can choose complete vacation packages at the best prices and with all the additional services that are tailored to your needs. Also check the place's special events take place during summer and winter, including the Tour de France and motor racing on ice.
3. Cortina D'ampezzo, Italy
Referred to by many as the Queen of the Dolomites, it is the Cortina D'ampezzo that can be found in Mediterranean Italy. It may be a small town, but there is no shortage of things and facilities to prevent us from relaxing for a few days and enjoying skiing in a beautiful village.
The location still attracts tourists to the area from all over the world and is particularly beautiful, thanks to its beautiful snowy scenery. Its slopes are often welcomed by advanced and professional skiers, so fans of the sport can spot someone familiar with the sport. Many attractions will make this trip even more memorable, such as Lagazuoi which is the resort's open-air museum.
4. St. Anton am Arlberg, Austria
St. Anton am Arlberg is designed to create unforgettable memories for your next ski vacation, but it is an equally attractive resort in the summer. At an altitude of 1,300 meters, the air is clear, and the surroundings are awe-inspiring. The Austrian village has only a few thousand inhabitants, but that only adds to the overall charm. There are events all year round, including classical and jazz concerts between December and April, and a special Christmas event called Adventzauber. If you want to do something different this Christmas, this is your chance.
5. Riksgränsen, Sweden
Riksgränsen claims to provide the best ski facilities in all of Sweden and one of the tops in Europe. Most skiing is off-piste. You can rent or buy your equipment, and there are several packages available to customize the trip to suit your company.
If you don't know the place and don't know what to do, you can take ski lessons, but also valuable inside tips for your excursions. These include short tours to nearby sites or weekly adventures that the accommodation packages include. There is also the opportunity to relax a whole day in a spa, where you can treat yourself and find inner peace while enjoying the stunning views of snowy Sweden.