Wandering what to do in Chicago this September? Here are the best things to do in Chicago in September (from a local).
September is usually a great month to visit Chicago. I consider September to be the month with the best weather – temperatures are still usually warm so you can enjoy most of the same outdoor activities that you can in the summer without the crowds.
For out of town visitors, please note that the weather in Chicago is very unpredictable and temperatures can vary greatly. Be prepared for both hot summer temperatures and fall temperatures as well as rain. Make sure to pack a travel umbrella, layers and check the weather right before your visit to know what to expect.
Things to Do in Chicago in September
Disclosure: This article contains affiliate links. I may make a small commission if you make a booking using my links at no extra cost to you. As an Amazon Associate I earn from qualifying purchases.
Take an Architecture Cruise
Taking an architecture river cruise is a must when visiting Chicago.  While you can go on an architecture cruise most of the year (except when the water is frozen in the winter), they tend to be less crowded and the weather tends to be more pleasant in September.
Look for Street Art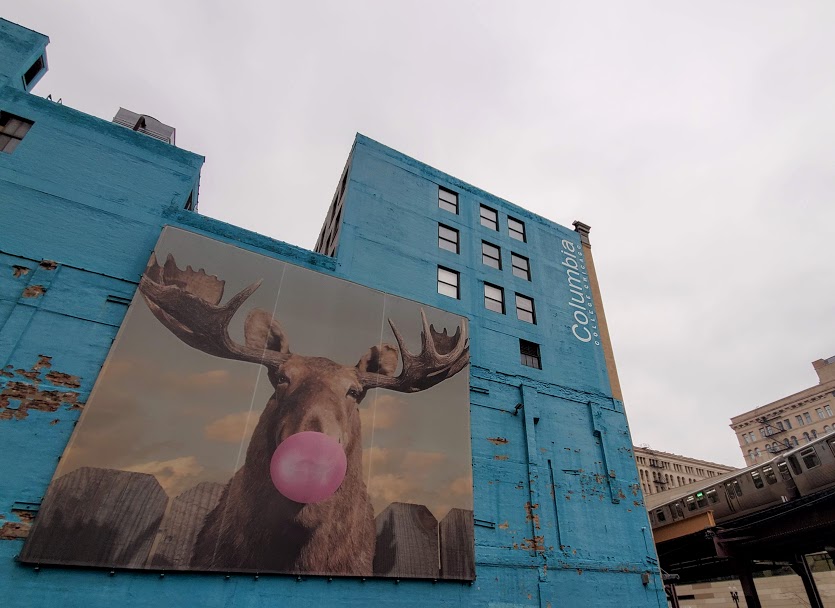 September is a great month to walk around Chicago looking for street art.
One of the most famous Chicago murals is "Moose Bubblegum Bubble" by Jacob Watts which located at 33 E. Congress (South Wall).  This famous mural is part of the Wabash Arts Corridor and is walking distance to Millennium Park, The Art Institute of Chicago and other tourist attractions.
Other neighborhoods where you can find tons of street art include Pilsen and Logan Square.
Listen to Free Music at the Jay Pritzker Pavilion
One of the best things to do in Chicago is listening to free concerts at the Jay Pritzker Pavilion in Millennium Park. Advance reservations will be required this year. Lineups will be announced soon and reservation information will be announced closer to the concert dates.
The Millennium Park Summer Music Series will feature a wide variety of genre-defying music from established and emerging artists on Mondays and Thursdays from 6:30–8:30pm until September 16, 2021.
Special Evenings at Millennium Park – As part of the new Chicago In Tune festival the Department of Cultural Affairs and Special Events (DCASE) will present four special evenings at Jay Pritzker Pavilion honoring music born and innovated in Chicago on the following dates and times:
Gospel: Friday, September 3, 5:30–8:30pm
Jazz: Saturday, September 4, 5:30–8:30pm
House: Saturday, September 11, 5:30–8:30pm
Blues: Saturday, September 18, 5:30–8:30pm
Attend an Outdoor Festival
Many outdoor festivals and events take place in Chicago in September. Some festivals are very well known and attract thousands of tourists, but there are many outdoor festivals and events in Chicago where you will mostly find locals. There are are already many festivals scheduled for September including:
ARC Music Festival (September 4-5, 2021), Printers Row Lit Fest (September 11-12, 2021), Riot Fest (September 17–19, 2021), Hyde Park Jazz Festival (September 25-26, 2021)
Go to a Baseball Game
September is the last full month of the regular baseball season. Whether a fan of the Cubs, baseball in general or just a fun atmosphere, a day at historic Wrigley Field is a must for locals and tourists alike. You don't need to enjoy baseball to enjoy a Cubs game – it is fun to just soak in the atmosphere.
When: You can biuy tickets and see the Cubs schedule here. If you prefer the White Sox you can find their schedule and buy tickets here.
Experience the Marvel: Universe of Super Heroes Exhibit at Museum of Science and Industry
The Marvel: Universe of Super Heroes exhibit at the Museum of Science and Industry opened to the public in March and ends next month. Marvel: Universe of Super Heroes celebrates Marvel history with more than 300 artifacts including original comic book pages, sculptures, interactive displays and costumes and props from Marvel's blockbuster films. Guests can examine the origins of iconic characters such as Spider-Man, Black Panther, Hulk, and Captain Marvel and see how they have evolved alongside society over the past 80 years, making these characters a pop culture mainstay.
When: Wednesday through Sunday from 9:30 a.m. to 5:30 p.m. Closed Mondays and Tuesdays.
Where: 5700 S Lake Shore Drive, Chicago, IL 60637
Cost: Not included in Museum Entry. Requires an additional, timed-entry ticket: Adults $18, Children (3-11) $14, Members $9.
Hang Out on the Riverwalk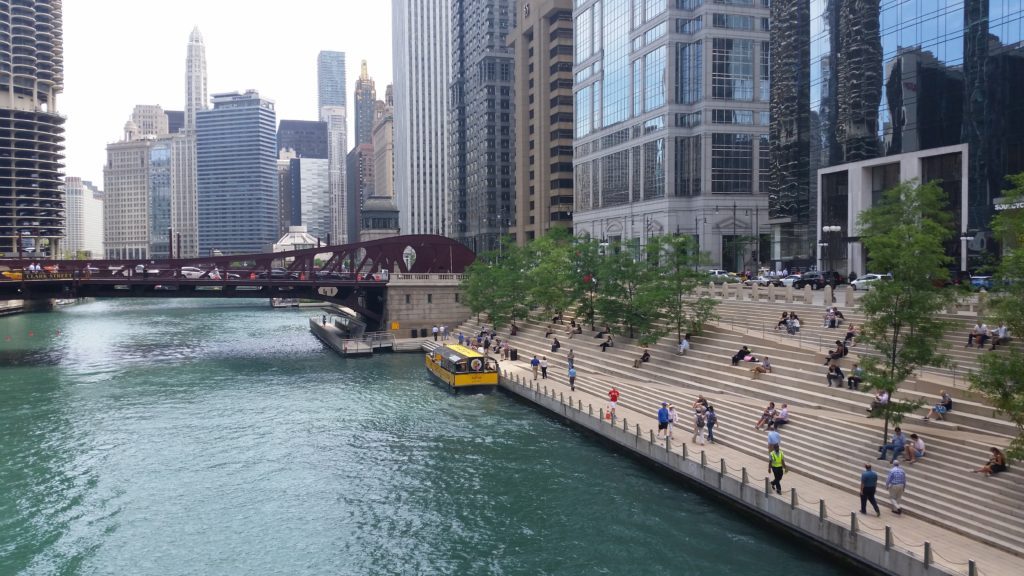 The Chicago Riverwalk is one of the best spots in Chicago for people watching and there are also restaurants, bars, shops and places to sit along the way. September is a great time to visit the Riverwalk as it is less crowded than during the summer.
Where: Along the south bank of the Chicago River in downtown Chicago from Lake Michigan to west of Franklin Street. You can see a map here.
Hours: Open daily from 6 a.m. to 11 p.m.
Enjoy the Views from 360 CHICAGO Observation Deck
360 CHICAGO, the observatory on the 94th floor of the former John Hancock Building, has the best views of the Chicago skyline and Lake Michigan.
Where: 875 North Michigan Avenue, 94th floor, Chicago, IL 60611
Cost:  $25 for adults, $15 youth.
Admire Famous Works of Art at The Art Institute of Chicago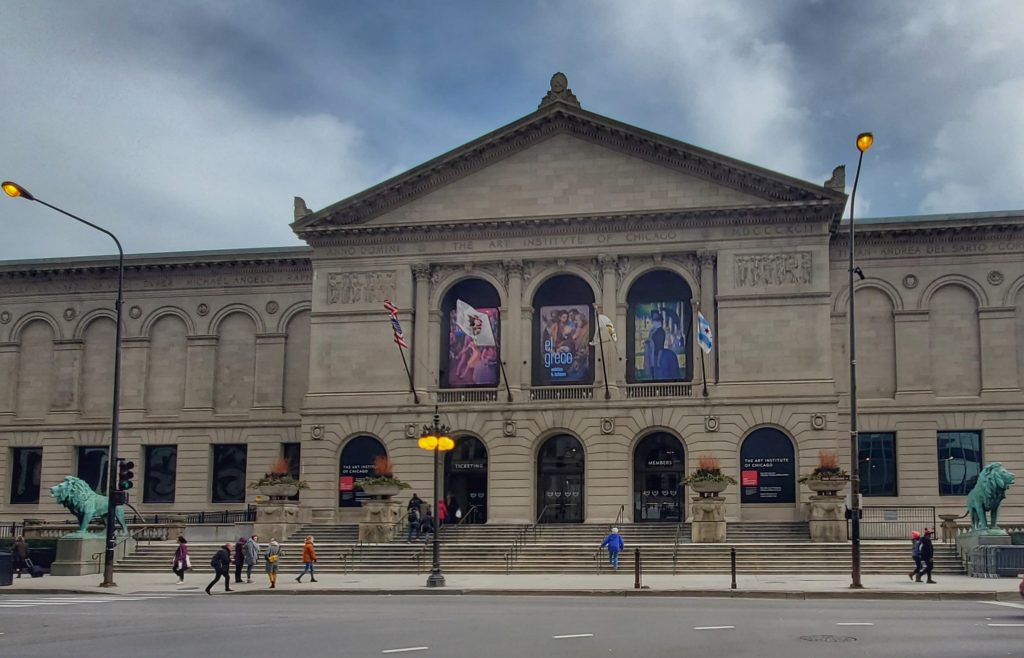 The Art Institute of Chicago is one of the oldest and largest art museums in the United States. In addition to its large permanent collection of art from around the world, you can see the popular "Monet and Chicago" and "Bisa Butler: Portraits" exhibitions.
When: Hours are Monday and Thursday–Sunday from 11 a.m.– 6 p.m. (10–11 a.m. for members). Closed on Tuesday–Wednesday. Must purchase tickets online in advance.
Where: 111 S Michigan Ave, Chicago, IL 60603
Cost:  $25 for adults, $19 for seniors, students and teens (14-17); members and children under 14 are always free. Visit their website to purchase tickets in advance.
See the Immersive Van Gogh Exhibit
From the creators of the blockbuster show at Atelier des Lumières seen by over 2 million visitors in Paris and Toronto and featured in Emily in Paris (one of my favorite travel shows on Netflix), the Immersive Van Gogh Exhibit, is a massive indoor digital presentation of Vincent Van Gogh's artwork. Tickets must be purchased online in advance and they are selling quickly! There are also yoga sessions which include a 35 minute Yoga class + 45 minutes thereafter to enjoy the exhibit.
Where: Lighthouse ArtSpace at Germania Place, 108 W. Germania Pl, Chicago, IL
Cost:  Tickets start at $39.99 plus fees for off peak times. See https://www.vangoghchicago.com/ for full prices and to purchase tickets in advance.
Go Apple Picking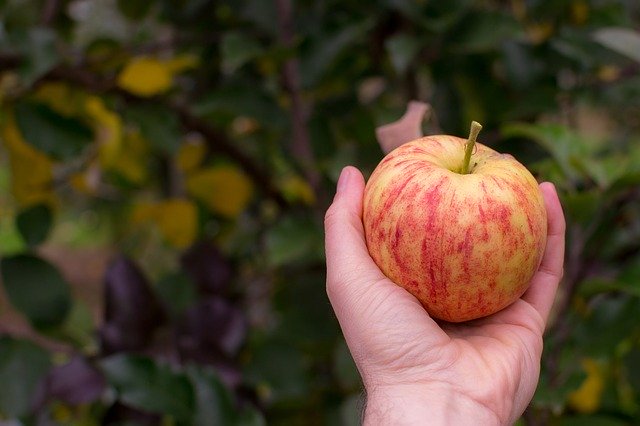 You might not associate apple picking with a big city like Chicago, but there are many apple orchards located nearby. The closest apple orchards are located in the Chicago suburbs about an hour or less from downtown.
Some apple orchards are small and only offer apple picking for an affordable price while other farms offer fresh apple cider donuts and kid friendly attractions and activities like pumpkin patches, corn mazes, kid farms, animals, playgrounds and more.
September is apple picking season but different types of apples are available for picking throughout the month.  Here is a list of apple orchards near Chicago for apple picking with locations, dates, hours, prices and all the information you need to plan your visit.
Visit Local Farmers Markets in Chicago
September is a good month to visit farmers markets around Chicago. These markets are a great place to buy healthy, local, farm-fresh foods.
Some of the best farmers markets in Chicago include the Green City Market, the Logan Square Farmers Market and the Wicker Park Farmers Market.
As you can see there are many things to do in Chicago in September.
---
Planning a trip to Chicago? Check out my Chicago guides and itineraries: