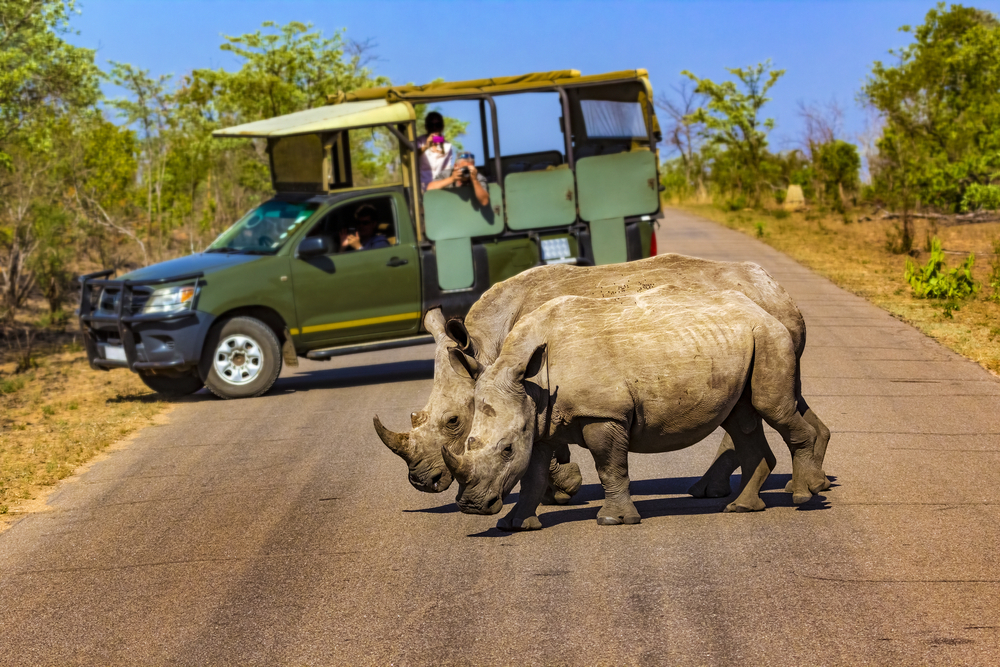 I was recently on a tour of South Africa on my last vacation. Let us just say that I met a group of people who managed to convince me that life is worthwhile when you are on the move. What is it about South Africa?
I love the thought of landing at an airport and the airport staff says hello just for the sake of it. I experienced this a few years back when I went for an exchange program and then again on my recent visit-that sweet sense of pride in being alive and appreciated. I personally appreciate the wildlife, no wonder my profile pictures on social media are of one animal or the other – if you interact with them more, you will understand this affinity.  I will share with you some animal sites in South Africa I went to. Maybe you will be stirred to try them on your next travel opportunity;
Kruger National Park
The Kruger National park is a must destination for all those who come to South Africa – it does not matter if the visit is business or leisure. Ask anyone who has ever been to SA what they remember of the tourist scene and many will mention Kruger National park. Perhaps it is because it has been around for ages, but here is where the big five can be spotted.
It is alright if you go home after a visit to this park because you will have seen the lion, leopard, rhino, elephant and buffalo. This destination is not only big on wildlife but also archeological sites and ancient human rock paintings. Kruger National park can be accessed from a large network of roads which are all sealed. Alternatively, walking safaris can be arranged or flying over soars organized.
Kgalagadi (Kalahari) Transfrontier Park
Those in Botswana might want to refer to this park as the Gemsbok National Park while those in SA might want to stick to Kalahari Gemsbok National Park, but the truth is that it is one and the same. Created out of a merger of these two vast parks, the Kgalagadi Transfrontier Park is one among many large wildernesses in the world. After the merger in 2000, the term transfrontier was added to its name.
For those who love taking photographs, the red sands, deep blue skies, gnarled thorn trees and golden grasslands are an attractive backdrop for any camera shot. The park is home to many species of wildlife but visitors love to see the Kalahari lion for is black mane and the gemsbok for its v-shaped horns. If you plan to cross over to the Botswana side of the park, it is recommended to have a four wheel drive because of the rugged roads.
iSimangaliso Wetland Park
The name iSimangaliso in zulu language is used to describe wonder or miracle. If it can be used on this park, it can only mean that this destination lives up to a wonder status. Home to the largest estuarine system in the whole of Africa, it is one of UNESCOs world heritage sites. iSimangaliso was formerly known as the Greater St. Lucia Wetland Park. So spectacular is this site that it is the focal point in a large network of eight ecosystems interwoven with each other. The attraction comprises of crocodile infested rivers, coral reefs, swamplands, high coastal dunes, and the savanna. It is not surprising that the iSimangaliso Wetland Park is the natural habitat of a large variety of wildlife.
For bird watchers, the more than 526 bird species are more than one can see over an entire vacation period. Did you know that there was a turtle species with leather back? Well, I too first saw it here. Forget the stories you hear about crocodiles being close to extinct in some parts of the world – iSimangaliso is home to the world's largest concentration of crocodiles and hippos. If you suspect that you might not have enough time for the coast, why not go to iSimangaliso, where a classic safari easily melts into a coastal adventure. This site is none that exists anywhere else in the world so take pictures and bask in the splendor of what nature has bestowed upon Zulu land.
Travelling to South Africa
Do not blame me if after reading through this your first though was to check if your passport was still valid for travel. Well, how about I let you in on a little secret? South Africa electronic visa for citizens of Kenya is easy to apply and takes a short time to get approved.
Exclusive to Kenyan citizens, the eVisa program was rolled out on November 2019 and allows entry of Kenyan citizens to South Africa using an electronic passport. This scraps off the need for tourists with an eye for South Africa to stand in the long visa queue days or weeks ahead of their vacation. In the convenience of their homes or offices, the process is as simple as opening the visa South Africa eVisa portal on your browser. While the details of the visa and privileges for those who hold it have not been finalized, those who plan on short stays can now breathe easy knowing that there is an eVisa.