Say the Caribbean to most people, and think of late night parties and a lively vibe. There is another side to the Caribbean, however, that is more organic. Here, you can relax and unwind, get married and hold conferences enjoying a more chilled out vibe as well as savoring the best the Caribbean has to offer. For this kind of vacation the resort destination of Samaná offers all this and more.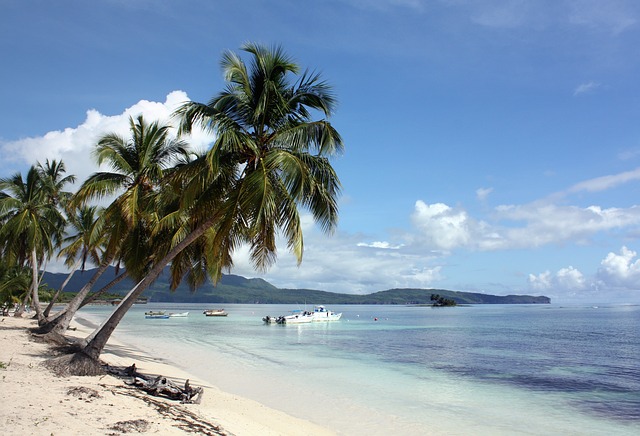 With this in mind, let's look at what Samaná has to offer.
Accommodation in Samaná
Like Punta Cana and the more well-known destinations in the Caribbean, Samaná resorts and other accommodation are available in abundance. You can get all exclusive options and enjoy hotels that overlook the beautiful Caribbean waters offering stunning views. As with many resorts, other amenities are available such as excursions, transport options, and activities such as water sports.
Horseback Riding to El Limón Waterfall
Many that visit Samaná head for the beaches to do beach-related activities. Sooner or later, however, you'll want to break up your vacation, and a horseback ride to the El Limón Waterfall is the perfect way to do it.
Here, you'll be guided to the waterfall that has a journey time of thirty minutes. The guides are patient and are used to beginners, so you will not need expert equestrian skills to reach your destination.  Once you reach the waterfall the noise will hit you, and then you will marvel at the 130 feet of cascading water that hits the floor below.
The water here forms a pool and taking a dip is a great way to cool off.
Humpback Whale Watching
The waters surrounding Samaná are one of the few places in the world where humpback whales go to mate. If you come at the right time, you can see them jumping out of the water. They are one of the few baleen whales to do so.
You can take a half-day tour to see these amazing animals do their thing. During January to March every year they come here as part of a migration pattern to feed on plankton and other small fish. Seeing these magnificent creatures is something that makes life worth living.
Beaches
If you want sun, sea, and sand, then Samaná is the place to come. The peninsula is blessed with beaches that are both unspoiled and built up. As well as the mainland beaches that stretch for miles you can visit local islands and enjoy wonderful white sand beaches there too.
Two of the best beaches are:
Playa Rincón – Head towards Las Galeras and you will be just 20 km from the wonderful beach of Playa Rincón. Considered one of the most beautiful Caribbean beaches, it is a fusion of nature and seclusion. Head inland slightly and you will find yourself in a beautiful mangrove forest with a small river offering a carefree bath!
The beach is only accessible from the sea and from the road with a good off-road vehicle. The good news is there are plenty of tours to take you to this wonderful spot.
Cayo Levantado – This public beach is like a miniature Caribbean packed into a small location. You can enjoy cocktails from the bars, relax in a hammock while taking in brilliant views and savouring the Caribbean breeze. Want something more active? Why not partake in watersports or go scuba diving? It's all here.
Samaná will not let you down if you want a vacation where spending time on a beach is what you want to do.
Visit Las Terrenas and Los Haitises National Park
Sooner or later you will come across the vibrant town of Las Terrenas.  Like the rest of Samaná, the beaches are simply stunning. White sand, palm trees, and these offer a quiet relaxing vibe. Here, you can pick up a boat tour and watch whales and dolphins, or sample some of the delicious food. Given its location, many partake in scuba diving and beginner classes are available. If the land is your thing, why not go on a mountain bike tour taking in the sights!
Los Haitises shows the diversity of the Samaná. Here, 90 feet high rock formations jut over the ocean and the backdrop is a dense forest. Vultures can be seen and herons and pelicans perch on the vegetation.
The name Los Haitises translates to 'highlands' and since 1976 it has become a national park. You will find over 200 species of birds nesting here and Manatees and dolphins regularly visit the waters.
You can explore the park and have your own adventure. Check out the tours when you are here.
Visit Samaná for your next Caribbean vacation and enjoy the delights of the region without the crowds.