Many adventurous people will describe certain experiences as to die for. That may be a gross exaggeration. However, some are out of this world. Seeing as we only live once, why not go ahead and enjoy some thrills?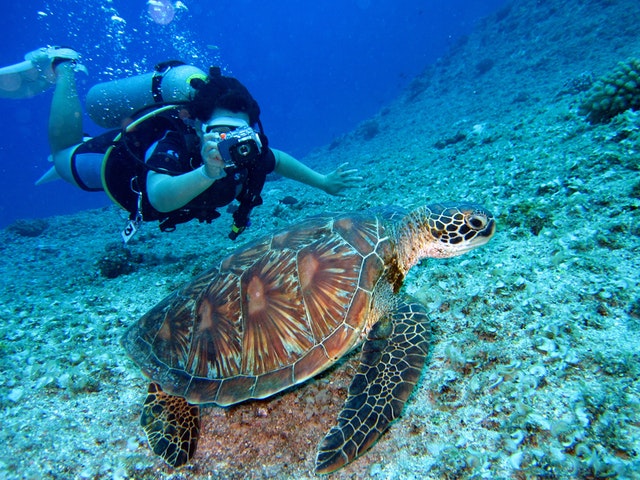 Liveaboard diving is one of the most thrilling experiences you will ever have. All you have to do is get onto a boat and sail away to some beautiful diving sites. You can then relax with family or friends and create memories.
What you have with a liveaboard vessel is an all-inclusive vacation that includes the following:
First-rate staff on board
Lavish accommodations with comfortable cabins
Meals
The vast ocean to play in
World-class diving sites
Choosing Your Liveaboard Experience
Your choice of the liveaboard vessel will depend on your reason for taking the trip. Here are some of the reasons for opting to go on a liveaboard vacation:
1.     Are You Going on a Diving Vacation?
If you are going on a diving trip, you should pack your advanced open water certification. Most liveaboard vessels require you to show evidence of your diving experience. Your word of mouth may not be enough to allow you access to some diving sites.
Some sites are meant for experienced divers with a good number of dives under their belts. For instance, many such sites in Indonesia are frequented by skilled divers. It is not rare to find your favorite professional divers practicing at these sites. A rookie diver may be out of their depth at these sites.
2.     Are You Taking the Liveaboard Trip to Learn Diving?
Beginners may opt for a liveaboard trip to learn diving or gain some experience. In this case, a novice diver should opt for a vessel that offers training. The trainers will take you to appropriate sites and guide you on your maiden dives.
3.     Are You Taking the Liveaboard Option for the Experience?
The liveaboard experience is not solely about diving and snorkeling. Some travelers want to experience the sea in other ways. You want to enjoy being aboard the vessel with lots of people and lounge on the deck to catch some sun. Also, you may want to watch the fascinating coastal landscapes of Indonesia.
Liveaboard is also an excellent way to watch some marine life. You may not get to see the ones down below unless you dive. However, you may catch a whale or dolphin frolicking in the water.
Moreover, if your liveaboard vessel visits Komodo, you may also watch the ferocious dragons.
Choosing Your Liveaboard Boat
A few of the factors you should consider while choosing a boat include the following:
Destination
Season
Budget
Destination
This depends on what you want to see and do. You may want to live your Atlantis fantasy and explore underwater ruins, go diving, or see marine life. Some locations offer more meaningful experiences than others.
Your Budget
How much do you plan to spend on your vacation? The boats come in varieties that range from budget to deluxe vessels. If you want to splurge, you may get to experience a boat that surpasses your favorite five-star resort.
It comes with facilities such as Jacuzzis and on deck massages as well as airport pickup services. These and more are available for travelers who opt for luxury vessels.
Season
While some liveaboard boats run throughout the year, there are a few reasons why you should consider the season. Visibility can be a factor during rainy seasons. If you want a good diving experience, it is best to go in the dry season.
Also, some varieties of marine life are only be seen during specific times of the year. Also, there is crowding and pricing to consider during peak seasons. If crowds a problem for you, you may want to schedule your trip during the off-peak seasons.
Conclusion
A liveaboard excursion is more satisfying if your stay is relatively long. A couple of nights will not give you the experience you need. Create some amazing memories with friends or family on the Indonesian waters with a liveaboard experience.