Peninsulas create a spectacular traveling experience because of their unique, narrow shape. Jutting out from the land, the only thing that stops these stretches of coastline from being a separate island is their small border with the mainland. While particularly thin and narrow, these stretches of land are home to some uniquely bold and proud culture. Ireland's peninsulas are often still Gaelic-speaking regions, and Britain specific regions will often claim to have their own unique nationality and language.
Southwest Peninsula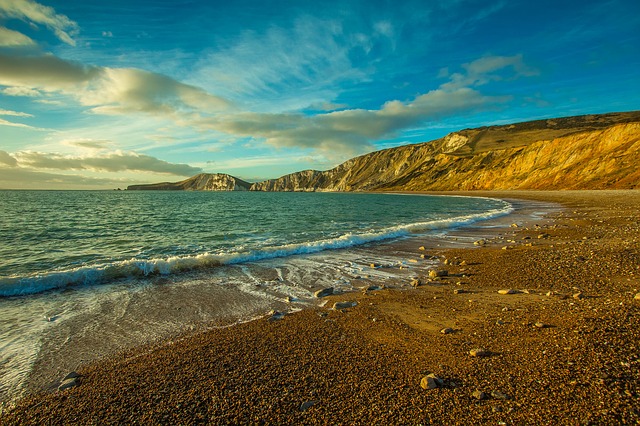 The southwest peninsula in Britain is comprised of Dorset, Cornwall, Somerset, and Devon. All four of these places are home to some of Britain's most stunning coastlines.  
Cornwall

: Home to its own culture, lifestyle and arguably cuisine (pasties do come with their own tradition and historical significance), Cornwall has its own proud sense of regional 

nationality

. 

Cottages

 and rental homes 

near the beach 

are the best ways to make the most of this friendly region

 and experience 

some of the 

most exceptional

 sailing experiences

. Holiday rental specialists such as 

Portscatho

 Holidays

 have a range of holiday homes across the region

 and are

 a perfect place to base yourself in between restaurant and beach visits

. 

 
Devon

: While you're in Devon

,

 it could be worth a trip out to 

Lundy Island

. While Britain isn't exactly famous for its exotic wildlife, you'll find some intriguing creatures, which include basking sharks, seals

,

 and puffins. 

 

Dorset

: 

T

h

is beautiful 

coastline is home to what's known as The Jurassic Coast. 

It's

 not only breathtaking to look at, but also harbors some of Britain's most well-preserved pre-historic art

i

facts. Fossil-hunters will have a good day out along the base of its cliffs

! 

 

Somerset

: 

T

his southwestern area of Britain has a strong sense of identity and produces some of Britain's best-loved cheese and cider. It's also home to the historic city of Bath, which is home to an 

immaculately-preserved set of Roman baths

. The architecture of the beautiful buildings that comprise this city also make

s

 it well worth the journey. 

 
Beara Peninsula
Whether you fancy swimming with basking sharks or watching Ireland's dramatic coastline from an ideal focal point, Eire is home to some of the most intriguing peninsulas in Europe. Their remote location means that some of Ireland's most significant historical monuments and cultural heritage have been immaculately preserved. The Beara Peninsula is no different and is well worth the journey if you find yourself visiting the south west of Ireland.
At the end of this peninsula, you will also find Dursey Island. This is home to a cable car, a lighthouse and castle ruin to walk around. If you want to end your day out on this southern-most peninsula, Dursey Island will leave you feeling as if you've experienced a real adventure. 
Many tourists love traveling to the coast for the feeling of getting away from it all: the sea air, remoteness, and ability to walk for miles all have their own relaxing appeals. Peninsulas are able to offer this with a unique twist while being practically an island that provides a capsule of a country's unique culture. Britain and Ireland are two great countries to showcase examples of this – and both are just a short ferry ride away from each other.