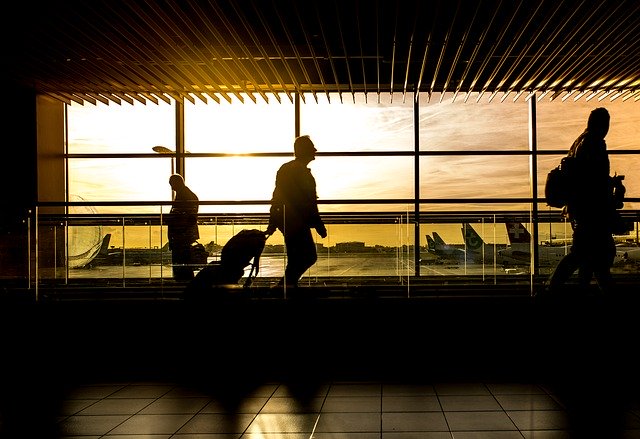 Did you expect business trips to changed in motive? No, of course not! Everyone in business that has to travel, will always be doing it to forge new alliances, nail down a contract, go over to a client's home base, negotiate a deal and or just experience a potentially new thriving market. All this, just to get ahead. If you think about it, business trips aren't meant to be fun. Men and women are dressed in formal clothes. They feel tight in a suit, but they can't relax for too long because time is money and they need to be placed. But one thing that has most definitely changed is the way they travel. Business travel has made remarkable steps forward in the improvement of long-distance and short distance travel.
Exclusive class lounges
There used to be a time when all those traveling in business class, would get one exclusive lounge room at the airport. However, airlines have introduced different classes for their business travel tickets. You have an economy, business, and first-class travel types. Depending on your style, you can get additional services in the business class that is normally featured in first-class seating. You just need to let the airline know what your preferences are. All major airlines will offer this kind of service. However, just like a hotel, for each separate service, they will charge you extra. Part of your choices will include the kind of lounge you wish to wait in. it's not uncommon for business class ticket holders to be given access to the first-class lounge if they have a modified ticket. Check with your airline to see if you can choose this kind of option.
A little off the top
As hundreds of millions of people have entered the middle class in just this decade alone, more and more airlines are seeking to satisfy every customer group they have. That's why if you're a senior citizen flying for whatever reason, you need to take a look at senior citizen discount in airlines. Many business leaders who are well over the state pension age, will be using discounts that airlines give them because they're traveling away on business many times throughout the year. Most of the top CEOs in the world can be given this kind of service but they are probably too rich to care. However, if you're flying on business and you do qualify for a discount, go ahead a take up the airline for it! Use whatever you can to get ahead.
A single row is a norm
There have been recent talks about retiring the A380 that was primarily for business travel. The humongous airliner offered long haul flights with 2 decks with a brilliant business travel class. This seems to be coming to an end and single row airliners will now be the norm. That means there might be fewer business class seats available on the average medium-range flight.
Business travel will continue to evolve as more and more companies find new ways to offer exclusives. It will also change in terms of jets as smaller, more efficient planes come online.