Going to Peru would be a dream trip for many. But unfortunately, it's also out of budget for many. Peru is a long way away, and airfare alone is quite expensive. Add to that your lodgings and all your activities, and you will easily be paying thousands of dollars for even a brief trip. 
Fortunately, there are plenty of things you can do to bring down the price of the trip and make it a possibility for your budget. Here are some things you can do to make it to Peru on a budget: 
Opt for a Machu Picchu Day Tour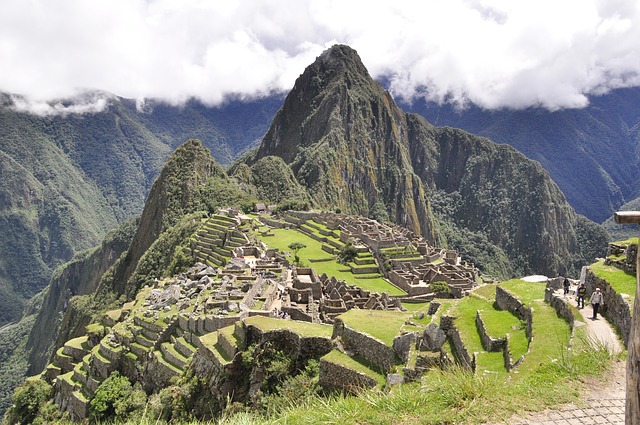 While you could easily spend a week or more just exploring Machu Picchu and the surrounding area, you don't need to spend a long time at the site to enjoy it. You can see all the highlights and save a lot of money by taking a day tour to the site.  
Guiding Peru offers a one-day private guided tour of Machu Picchu that is facilitated by a tourist expedition train. You can enjoy all the amazing scenery, learn about the rich history of these ancient ruins, visit local shopping spots, and much more in under a day, and you can significantly cut down on the amount of walking you'll do (a welcome respite for many).  
While you may not absorb as much as you would in a longer trip, you will still get to enjoy all the highlights of a Machu Picchu trip. When you compare notes with other people who go to the site, you will have done many of the same things. So you'll save a lot of money but won't have to feel like you're missing out on anything.  
Travel During the Off Season 
There is a peak travel season for every location. During that season, hotels are more expensive because there is more demand for lodging. Entry fees may be more expensive for the same reason. Food, beverage, and entertainment prices may increase simply because vendors know a good thing when they see it and they want to capitalize on all the traffic. 
You can save a lot of money on your trip to Peru by traveling in the off season. The weather is temperature and lovely throughout most of the year, which makes it enjoyable to visit during most seasons. However, there is a rainy season that keeps a lot of visitors away, and if you travel during that time, you can avoid the crowds and save yourself a lot of money. 
The rainy season tends to be between November and April. Just bring some rain boots and ponchos, and you should be able to travel comfortably. Know that you won't get pictures with gorgeous, clear backdrops. But the beautiful ruins will be enough to give you amazing shots even if the weather turns out to be bad.  
 Book Your Vacation Far in Advance 
The Inca Trail is the path that leads into Machu Picchu. However, you can't hike the trail unless you have a permit. It's one way that the government makes money off the popular site and supports the community.  
The government of Peru only grants 500 permits for the Inca Trail per day as a measure to contain foot traffic and preserve the natural environment. Though 500 permits per day may seem like a lot, those permits sell out quickly. In fact, permits typically sell out a full year in advance. If you want to have any hope of touring Machu Picchu through the famous Inca Trail, you need to book your vacation far in advance. 
Booking in advance also helps you take advantage of the best rates on hotels and airfare. Work with a knowledgeable travel agent or tour company to get the best deals for your vacation.  
Avoid Inca Tour Scammers 
Because permits to the Inca Trail sell out so quickly, many people end up missing their chance to snag a permit, and they desperately search for solutions. Scammers take advantage of this desperation by making promises that no one can keep. They claim to be able to transfer permits they have bought from others, or they claim to have pre-purchased a number of permits that they are making available for their clients. However, the government does not allow the pre-purchasing of permits, nor does it allow the transfer of permits.  
What usually happens with these scammers is they take their unsuspecting customers on an alternate trail into Machu Picchu. They may try to lie about the alternate path being the Inca Trail, or they may just explain the bait-and-switch knowing that customers won't have any other choices at that point and are likely to take what they can get.   
Don't fall for these scams and waste good money. Always book through a reputable company that follows the rules and that has a history of producing results for clients.  
Know the Country's Tipping Expectations 
If you don't know what the tipping expectations are on a trip, you can end up spending much more than you should. Alternatively, you could end up spending less than you should based on how local incomes are determined. 
In Peru, tipping is expected for your guide and any support staff on your trek. Typically, you will tip your guides, cooks, and porters, and you will do so during a tipping ceremony on the last night of the trek. For the average team, you can expect to tip about $75 to $100. That breaks down to about 400 soles for the guide, 300 soles for assistants, 200 soles for chefs, 120 soles for assistant chefs, 80 soles for porters, and 120 soles for drivers.  
 If you aren't sure about tipping, always consult with your tour guide. 
 Traveling to Peru doesn't have to be prohibitively expensive. With a little planning and online travel resources, you can tour Machu Picchu and other Peruvian destinations while still sticking to your budget.