People travel the world for different reasons: to see iconic landmarks, to learn new languages, to try new food or simply to immerse themselves in a foreign culture. A massive part of the tourism industry revolves around art and history. Museums and galleries are some of the most popular destinations in the world; it's why people flock to Paris and Madrid every year. Sure such venues will furnish you with unforgettable moments, a chance to get up close and personal with some of the most revered works in human history. But what if there was a way to acquaint yourself with incredible artwork and rich cultural history all in one go?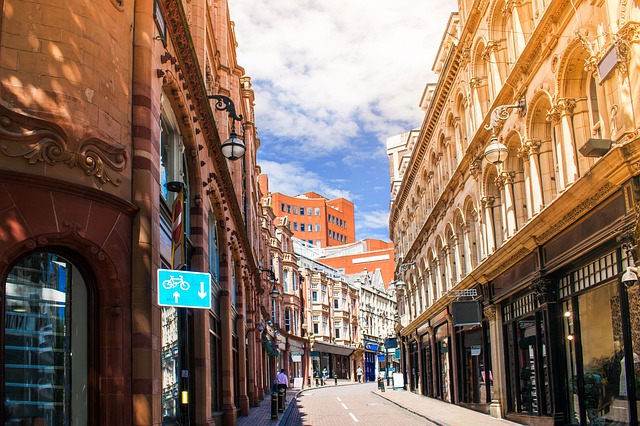 The answer, of course, lies in street art, works of graffiti which brighten up our urban landscapes with vivid colours, unorthodox designs and breathtaking murals, impressive in both size and intricacy.
Here in Britain, like most places, our graffiti paints a rich tapestry of our modern history and culture, telling the unique stories of each city in which the art is based. While many flock to London's South Bank or Brighton's Laines, Birmingham, the UK's second largest city has so much to offer any street art enthusiast. In this vast, industrial city, our street art splashes the grey urban scenes with bright colours matching the vibrancy of the people who live here.
So let's take a tour through some of Birmingham's finest street art locations, a handy guide to bring along when you visit.
Jewellery Quarter
Where better to start than the awe-inspiring mural by legendary UK street artist Banksy in Birmingham's Jewellery Quarter. This individual piece is as politically poignant as it is visually beautiful, originally depicting a homeless man named Ryan being pulled along by reindeer. Done in the run-up to Christmas last year, the work raises the issue of homelessness and rough sleeping in Britain. In the surrounding streets you will also stumble across plenty of home grown artistic talent on display, covering a variety of famous figures, from David Bowie to Amy Winehouse.
Digbeth
By far the city's proudest cultural hub, however, is Digbeth. The area is the historic home of our Caribbean community from which so much Brummie (people from the city) culture has flowed in the modern era. Sandwiched within the maze of vintage clothes shops, Jamaican restaurants, music venues and graffiti spray paint shops, sits a veritable gallery of different street art locations. In and around the Custard Factory, which genuinely occupies a former custard factory, there is plenty to choose from. Many of the murals pay homage to Birmingham's musical legacy, depicting artists like Black Sabbeth and UB40. Others are darker and more abstract, reflecting the city's gritty industrial past.
As you meander around the roads around Lower Trinity Street, you will come across plenty of quirky bars, restaurants and nightclubs, many of which boast impressive graffiti murals of their own, such as live music venue Dead Wax and table tennis bar, DropShot. Together, these locations can sustain you for days on end.
Yet I have saved the best news until last. If you are a keen artist yourself, the backstreets of Digbeth present a vast canvas on which you can spray paint to your heart's content and leave your own unique mark in the cultural (and physical) landscape of Birmingham.