Located off the southern coast of England, the Isle of Wight has been a popular destination with British tourists since Victorian times.  This large island and county is mostly known for its beaches, stunning scenery and coastline but there is so much more to see and do.  The Isle of Wight has a large number of sights and attractions making it the perfect destination for a family holiday.  So whether you want to explore the island or relax at one of the seaside resorts, you won't run out of things to do when visiting the Isle of Wight.
Wondering what there is to do on the Isle of Wight? Holiday cottage website Blue Chip Holidays has compiled some of the best things to see and do, but here are my top 5 things to do when visiting the Isle of Wight.
Carisbrooke Castle 

Carisbrooke Castle has an interesting history as a defensive battlement on the Isle of Wight for over 1,000 years.  Carisbrooke has been a Saxon fortress and a castle during the Norman Conquest, before being remodelled during the Middle Ages and under Elizabeth I.
It is most famous as being the place where King Charles I was imprisoned for 14 months before his execution in 1649. At first the King was well accommodated at the castle until he tried to escape, which led to him being given more secure imprisonment.
This well preserved castle and grounds are a great place to visit both for history enthusiasts as well as families. Visitors will enjoy exploring the grounds while enjoying beautiful views of the island from the walkways and tower.
Depending when you visit, you might also see the castle's resident donkeys which work the 16th-century tread wheel to raise the water from the bottom of the castle well.
After exploring the castle and the grounds, stop by the castle tearoom which offers a selection of locally produced light meals or snacks and hot or cold beverages.
Dinosaur Isle
Located in Sandown on the east coast of the Isle of Wight, Dinosaur Isle is Britain's first purpose built dinosaur museum which houses a remarkable collection of fossils, dinosaur exhibits, life sized dinosaur models and even an interactive robotic dinosaur.
The museum is a fun and educational place for families to visit especially on a rainy day.  In addition to interactive displays and activities, children are given activity sheets to complete.
Depending on the season, the museum also offers guided fossil walks to look for fossils on the beach. Fossil walks are very popular so they need to be pre-booked.
Amazon World Zoo Park
Amazon World Zoo Park is home to approximately 200 different species of animals with a large range of rare, exotic and unusual animals such as red pandas, meerkats, lemurs, anteaters, ocelots, flamingos, toucans, penguins and wallabies.
Visitors can also meet some of the animals up close – there are hands on meeting experiences with tapirs, meerkats, and armadillo. You can walk through the lemur enclosure where lemurs will jump on you and sit on your shoulders.
If you are interested in conservation, the park offers an animal adoption program.
Isle Of Wight Steam Railway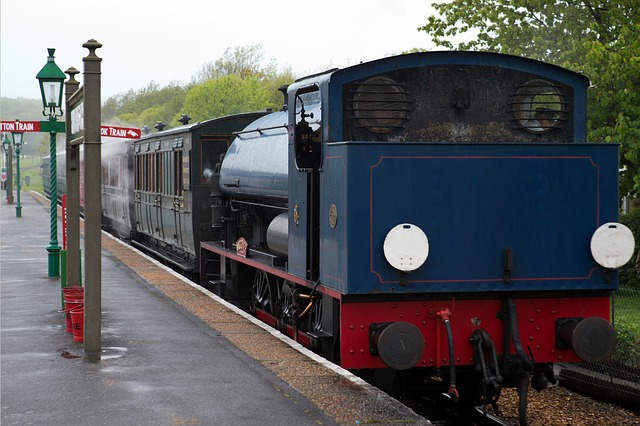 The award winning Isle of Wight Steam Railway is a heritage railway and is a fun attraction both for adults and families. A one way ride on the steam train (Smallbrook – Havenstreet – Wootton) is about 20 minutes long.
In addition to riding a steam train, visitors can enjoy the Train Story Discovery Centre (which exhibits the Railway's collection of locomotives and carriages), museum, children's play area,  nature trail, refreshment facilities and a gift shop.
The Railway is open daily from late-June to mid-September, and on numerous days the rest of the year. For more information check out their website.
Osborne House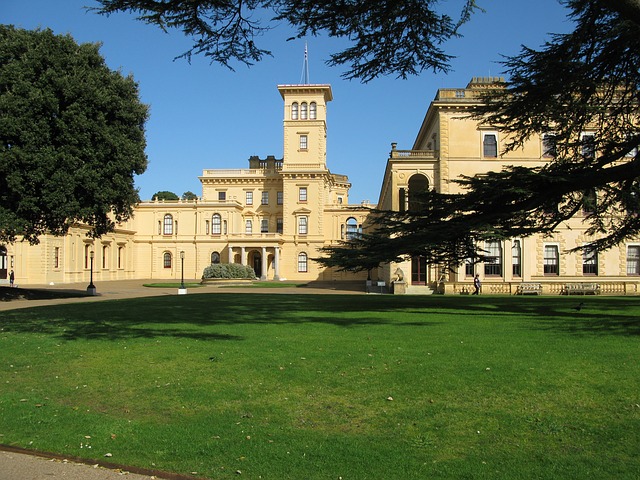 Osborne House was the summer home of Queen Victoria and is another place you don't want to skip while visiting the Isle of Wight. The House is now open to the public for tours and is full of original furniture, possessions and works of art purchased by Queen Victoria.  The house and grounds are massive so you can easily spend a full day exploring. In addition to seeing the beautiful house, you can explore the massive gardens and walk or take a minibus to the Swiss Cottage used by Victoria's children or further to a beautiful private beach.  For those planning to spend time at the beach, here is a beach packing list so you don't forget any beach essentials.
Looking for more things to do? Here are the top 10 things to do in the Isle of Wight.
Have you visited the Isle of Wight? If so what do you recommend visitors see and do?