Visiting Sanibel Island can be expensive if you book at the resorts and eat at the finest restaurants. However, there are many things you can do in this Florida city that don't cost a thing. Add these four free Sanibel Island experiences to your itinerary, and you'll have no trouble sticking to your vacation budget. 
Swim at Bowman's Beach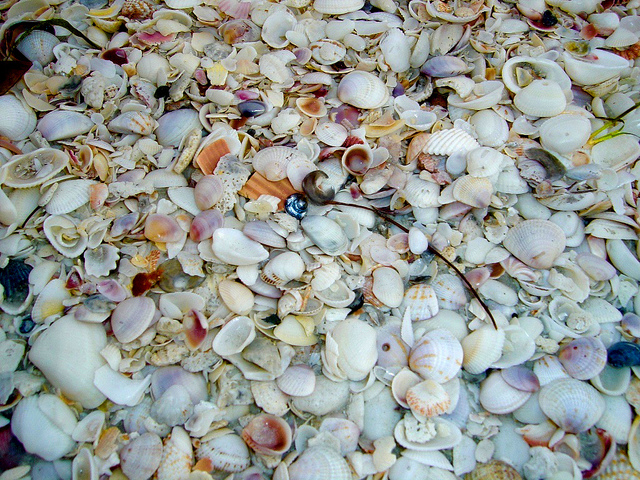 Image via Flickr by Road Travel America 
Even if you could spend as much as you wanted on your vacation, you'd still want to come for a swim at Bowman's Beach. It's not usually very crowded, so you can jump in the water and enjoy the peace of the Gulf waters. A few of the other popular and totally free spots you can visit for a swim are: 
Causeway Beaches

 

Lighthouse Beach

 

Gulfside City Park

 
Tarpon Bay Beach

 

Blind Pass Beach

 
There is paid parking along the beach, but the area also has many nearby hotels within walking distance of the shores. Check out a few affordable options to keep your expenses as low as possible while traveling. 
If you're looking for more to do, Sanibel Island is famous for its excellent shelling. Incredibly colorful shells wash up on the island's shores, and you'll definitely want to take a few home. Just read up on the area's shelling laws if you're interested in this experience. 
Explore the Grounds of Sanibel Lighthouse 
Sanibel Lighthouse is a historic spot, as it served as one of the first lighthouses on Florida's Gulf coast outside of the Key West area. The lighthouse is 120 years old, and though it's not open to the public, it makes for some amazing photo opportunities. You can also walk around Lighthouse Beach Park and pack a picnic for a meal looking out over the water. Affordable hotel options, such as Tarpon Tale Inn, are nearby off Periwinkle Way. 
Watch the Sunset 
Spend at least one evening watching the sunset over the Gulf of Mexico. Since Sanibel Island is on the west side of the state, you'll have an uninterrupted view of this gorgeous phenomenon. Many of the best places on the island to watch the sunset, such as Blind Pass Beach and Gulfside City Park, are totally free to visit. 
Go for a Hike 
All of the beaches are wonderful places for a morning or evening walk, but you can make hiking an official activity on your itinerary with a trip to the J.N. "Ding" Darling National Wildlife Refuge. You can visit the "Ding" Darling Visitor & Education Center for free and learn more about the local flora and fauna, and if you travel on foot or by bicycle, you can enter the park for only $1. 
While you're hiking, consider pausing for some birding. This refuge is a wonderful spot to see many of over 245 species of birds. You can also observe lots of these animals from the Causeway Islands. 
With so many free things to do on Sanibel Island, a trip here may not be beyond your budget. If you're visiting the area and want to reduce your travel expenses, just fill an afternoon with one of these experiences.