Australia is undoubtedly one of the most fascinating, highly developed, and remote countries globally. It is blessed with innumerable natural wonders, dazzling beaches, an abundance of wildlife, cosmopolitan metropolises, and vast outback areas.
This makes it easy to understand why this attractive country is such a great travel destination.
Australia not only suits every budget, taste, interest, and age out there but also provides exceptional experiences that are almost impossible to get anywhere else.
From beautiful landscapes to amazing sightseeing and aquatic ventures, there is absolutely everything that you may want to do during your holiday in Australia.
ETA Australia (e-Visa to Australia)
Foreigners who want to visit Australia for tourism or business purposes must have an appropriate visa, i.e., eVisitor and ETA. They need to get a valid visa before entering Australia.
An ETA (Electronic Travel Authority) provides authorization for foreign citizens to travel to Australia and electronically links with your passport.
To apply for ETA, you need to complete an online application and pay with a PayPal or credit card. The online visa application to Australia costs 49 EUR. Once you applied, you will receive documents via email. You just have to show those documents and passport while entry to the destination country.
Online visa application for Australia saves you the hassle and time of visiting the embassy to get an Australian visa. It is fast and straightforward to complete as the info you need to fill out can be done in minutes.
Best foods to try in Australia
It is no surprise that Australians are eating more than ever before. Traditional foods are also getting the epicurean treatment, as locals and visitors both are spoilt for choice.
Each town in Australia offers its unique multi-cultural cuisines and fresh alternatives, but there are many dishes tasty and delicious dishes that you can find throughout Australia.
1. Pavlova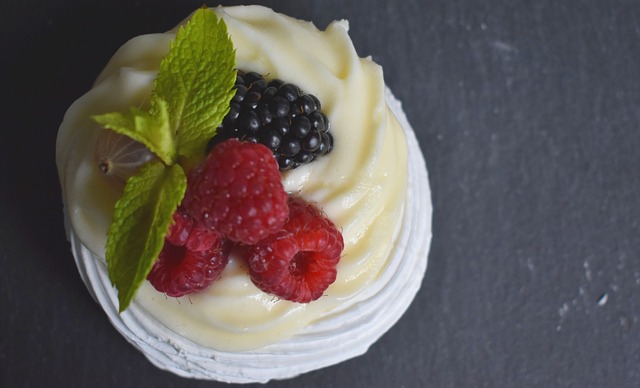 Pavlova is one of the most famous food items in Australia. It is a dessert made of soft meringue, topped with fruits and freshly whipped cream. Its origin is not very clear as Australia and New Zealand both claim that they invented Pavlova.
It was named after the Russian ballerina Anna Pavlova. In 1920 she visited New Zealand and Australia, where it serves up a combo of crisp and soft meringue finished with fruit and whipped cream.
2. Vegemite
Vegemite is made from the brewers' yeast extract and appears as a dark brown food paste. It is as polarizing as it gets. You can either love it or hate it as there is no in-between.
Try it on toast or as a vegemite or cheese scroll but also don't forget to add a lot of butter.
3. Tim Tams
Tim Tams are chocolate malted biscuits that are much loved by many people. Now Tim Tams are sold throughout the world because of their addictiveness. Tim Tams are two malted biscuits parted by a light cream filling and covered by a thin layer of textured chocolate.
4. Hamburger with beetroot
You may have tasted burgers throughout the world, but nothing is more Australian than a hamburger with beetroot. It is a burger with an Aussie beef pattie, topped by a slice of beetroot.
This soft bun, cheese, and all-beef pattie will not complete the hamburger without the touch of beetroot.
5. Kangaroo meat
It may seem weird that Australians eat their national animal. But if you try the kangaroo meat, you will enjoy its delicious taste and high nutritional value.
Kangaroo meat is readily available at the supermarkets, and you can chuck it on the BBQ or try delicious Kangaroo meat dishes at any restaurant throughout Australia.
Final Words
Australia is a beautiful country, and in its every corner you will find unique landscapes and experience a variety of food.
Although Australia is not very famous for its food, Aussie foods are a huge part of exploring Australian life, so plan your visit to Australia and explore its unique culture, landscape, and food!