For some, a vacation is all about relaxation. A week or two laying on a hammock on a beach, sipping cocktails from a coconut and soaking up the sunshine. However, this just isn't everyone's cup of tea. If you're more of an active, adventurous type then chances are you'll be wanting to get up and do things while you're away. See new sights, experience new things and generally get out there as much as possible. If this sounds like you, here are a few ideas for your next trip!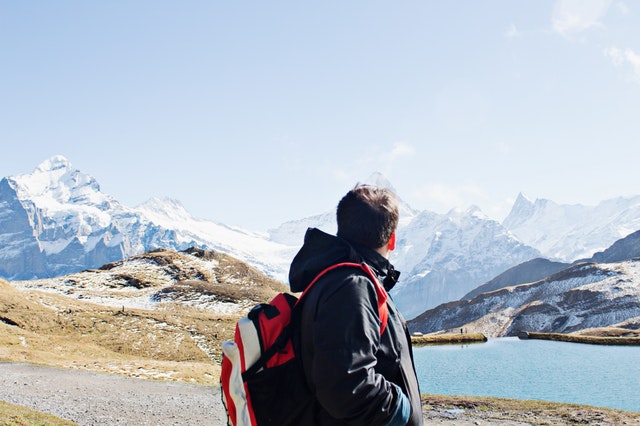 Climb a mountain
Being able to say you've climbed a mountain is always going to be impressive, and is something lots of active types have on their bucket lists. The biggest mountain of all is of course Everest, while you'll need to be an experienced mountaineer to attempt climbing to the top, there are Everest trips you can book that enable you to climb to base camp. It's much safer and something that you can do even if you're not an expert in this area, but still an incredible thing to achieve and to know that you've done it.
Go backpacking
Backpacking is one of the most humble yet incredible ways to see the world. When you're not staying in five star hotels, dining out at michelin star restaurants and frequenting the typical tourist traps, you get to see what a destination is really like. Chat to the locals and visit the places they go to. Explore markets, try out the street food and find exciting places off the beaten track. There's a lot of walking involved, so will keep you incredibly fit while blowing your mind every day.
Visit a national park
National parks are some of the most beautiful, unspoiled places on earth. Protected and looked after, they allow you to experience what places in the world would have looked like before humans come along and built their towns and cities. These are found in just about every country in the world and there's plenty to do. From hiking and orienteering to cycling, bird watching, boating, climbing and much more. Some national parks have more facilities than others. For example, some will have rustic campsites where you can simply pitch a tent. Others will allow you to park up an RV, hire a chalet or glamping pod and even buy or hire supplies from their shops. Check out what's available before you leave so you know what you'll need to bring.
Go to a theme park
A theme park might not seem like an active holiday, but if you go to a place like Disney you'll do an awful lot of walking. These parks are colossal, and getting around them will allow you to rack up a whole lot of steps on your fitbit. Plus, with so many rides and things to do, it's an exciting trip for those that love adventure- it doesn't matter how old you are!