Thinking about traveling to Vietnam?
Well, you're not the only one!
This stunning south-east Asian country is a firm traveler favorite. Over 1.5 million tourists hit the shores of Vietnam every single month.
And you can't blame them. This exotic land boasts mind-blowing natural beauty, delicious food, friendly faces, and an unbeatable climate.
With so much on offer, the main problem is deciding what to do in Vietnam!
Want some suggestions? Read on for 5 must-have Vietnamese experiences.
1. Wander through Historic Hoi An
You fall in love with Hoi An as soon as you get there.
Located on the eastern coast, this ancient town will enchant you from the word go. It's a peaceful place, with the 'old town' situated along the banks of the Thu Bon River.
Aside from the lantern-lit town itself, you've got tranquil rice paddies, beautiful beaches, ancient buildings, and a myriad of streets to explore and shops to peruse.
Honestly, you could spend an entire trip here and not get bored.
2. Head to Halong Bay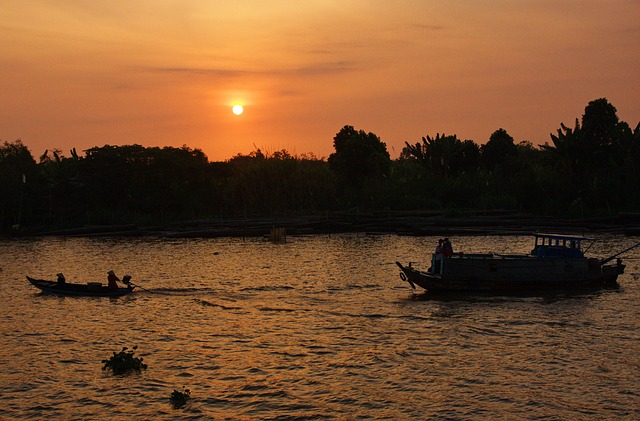 Halong Bay is world-famous for its natural beauty and mystique.
To cruise through it is to be transported to another world. Limestone cliff faces rise dramatically out of the pristine waters of the Bay.
Expect to share the experience with a mass of other tourists. However, this spot is too iconic to be missed. Hope on a two or three-day Halong Bay cruise experience to see the best it has to offer.
3. Eat Your Fill of Vietnamese Food
The food in Vietnam is to die for!
It's full of an eclectic combination of influences based on the country's own complex past. French, Chinese and Cambodian flavors combine to create a sumptuous array of Vietnamese classic dishes.
Whether you're tucking into banh mi (think French baguette stuffed with meat, salad, and Vietnamese sauces and spices) or Cao Lau (a divine noodle soup), you're sure to walk away happy.
From street food to high-end restaurants, Vietnam is full of culinary delights.
4. Delve Into the Phong Nha Caves
Are you a fan of all things subterranean?
Well, you're in for the time of your life at the Phong Nha Caves in central Vietnam.
This magical cave system is home to the biggest cave in the world! Son Doong Cave is so big that there's an entire jungle at its core.
Bag yourself a spot on the prized tours that head here for an unforgettable underground experience.
5. Explore the Ho Chi Minh Metropolis
Tired of tranquil rice paddies?
Bored with beautiful beaches?
Looking for something altogether more lively and chaotic?
Well, visit Ho Chi Minh city! This vibrant metropolis (once called Saigon) has all the quintessential attractions you'd expect of a big south-east Asian city.
There's old warm museums and palaces to explore, markets to peruse, and more dining opportunities than you can imagine. Love hustle and bustle? Ho Chi Minh is the place to go.
Now You Know What to Do In Vietnam
Knowing what to do in Vietnam isn't easy when there are so many possibilities.
Hopefully, though, this post will help you decide your itinerary. Be sure to read more posts about Vietnam on the website!