When you have a love for travel, there's always one sticking point that can stop you from constantly flying across the globe: money.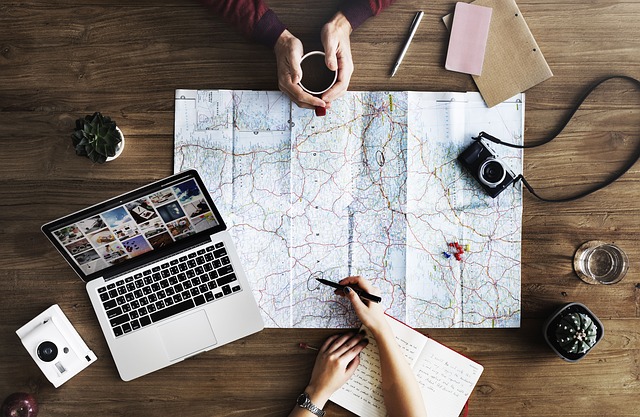 Of course, it's not the only stumbling block. Your job and family commitments can also play a part. However, having the right finances is usually the biggest factor. This is because traveling can be expensive, especially when you factor in transport, accommodation, food and drink, activity fees, and so on.
However, there are various steps you can take to ensure your travel plans don't have to be put on hold due to finances. For assistance, here are three helpful tips for building a travel budget:
Savings jar
First things first, you should stick with a tried-and-tested method: the savings jar. From building an emergency fund to collecting debts due to profanity, the savings jar – or money box – is an effective method for putting together a healthy budget.
When doing this, you will obviously pour your spare change into the jar. Yet alongside this, you should look at methods to reduce your current bills, and add the savings from this into your travel fund.
Also try your best to avoid the temptation to dip into your savings jar for whatever reason. You might want to get a takeaway pizza or pay for a vinyl record, but this should be done via alternative financial methods – or avoided completely. After all, there also needs to be an effort to reduce excess spending when possible.
Get a quick injection of cash
If you have spotted an incredible last-minute travel deal but don't have the money available, then don't be scared to seek financing via a payday loan. If you know you will soon have the cash to cover the loan, this will ensure interest rates are kept low – and you're still saving money due to securing that last-minute deal.
Did you know you can potentially get a loan despite a bad credit score?  Cash Lady is an expert credit broker for bad credit payday loans for instance, and they can point you in the direction of a suitable lender who will approve your loan request.
Reduce your travel expenses
There are many ways where you can reduce travel expenses. As an example, if you have no set destination to visit, there's a greater scope for securing last-minute deals or landing extra cheap flights. Here are a few other tips:
Avoid baggage fees when possible. Only take what you need, and avoid bringing back excess souvenirs and trinkets.
Use flight comparison websites like KAYAK to track the best prices for traveling by plane.
To lower the cost of accommodation, stay in hostels.
When traveling, skip eating out all the time and prepare your own meals.
Try and pick out activities which you can do for free.
If you want to travel to multiple destinations, attempt to tick these off during one big trip. See if you can link these together by utilizing public transport.
When you're traveling on a budget, it makes sense to put together a realistic travel budget. This begins by looking at your expenses and seeing what you can afford.