Image Source:
Looking for an active holiday or an outdoor adventure? Canada is the place to go. The second largest country in the world remains largely rural and has become a hotspot for all kinds of outdoor extreme sports and physical challenges. Here are just a few examples of reasons to go to Canada for your outdoor adrenaline rush.
Kayak off Clayoquot Sound
Vancouver Island retreat, Clayoquot Sound, sports some incredible scenic landscapes and exciting wildlife including bears, salmon and eagles. It's also a brilliant place for those that enjoy kayaking and attracts thousands of tourists each year to its waters. There are many multi-day kayak tours, which also combine camping. For those that love the water, this adventure is ideal.
Go mountain biking in Quebec
Quebec has some of the most excellent mountain bike trails in the country. It's a regular venue for the Mountain Bike World Cup and features all manner of trails from family trails to cross-country trails to downhill trails (for those feeling particularly daring). You can also cycle to Quebec city – one of Canada's most unusual cities due to its European architecture and French speaking population.
Hike the Trans Canada Trail

Image Credit: By Paul Gierszewski [CC BY-SA 3.0], via Wikimedia Commons
The Trans Canada Trail is the longest in the world (trekking it all isn't advised, unless you've got a few years to spare). For those that are keen hikers looking for their next challenge, hiking part of this trail could be it. The trail runs through every state – you can pretty much pick and choose which part of the country you'd like to see and plan your hike around that.
Ski the country's resorts
Canada has some very famous ski resorts including Whistler and Banff. Such resorts are huge and suitable for all levels of skiier. There are many ski instructor courses in Canada for those that are particularly experienced and want a new challenge – you could work a season out there and get to carve up the slopes every day. There are also many opportunities to work as holiday reps and bar staff, perfect for those that are young and on their gap year and want to earn money whilst having an adventure. Start looking for deals and vacancies ahead of season to ensure you get the best out of your trip.
Explore the Arctic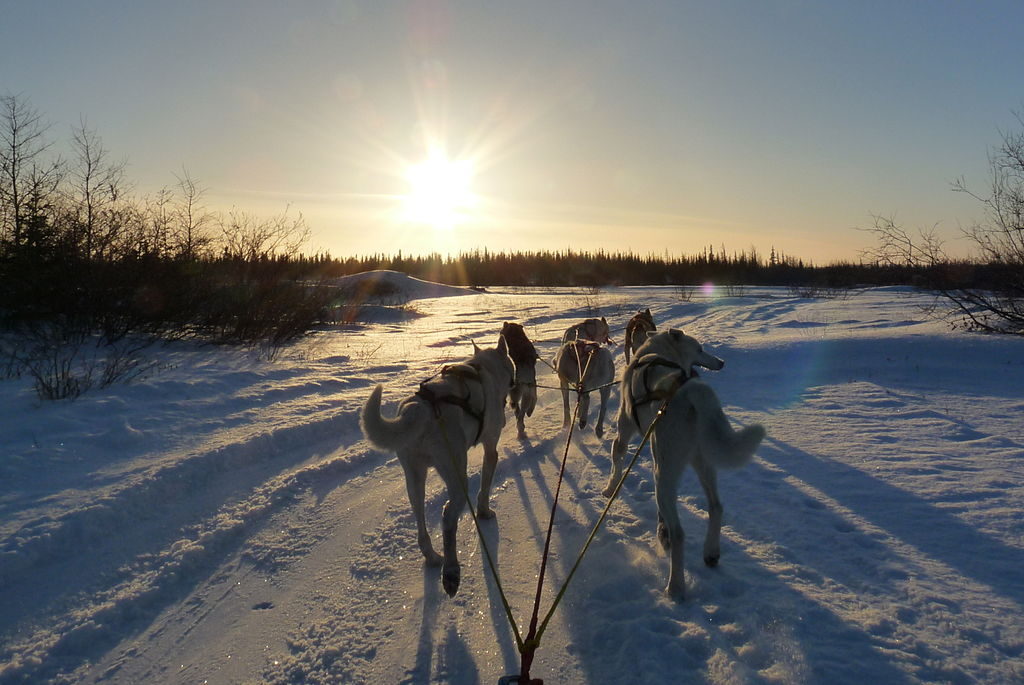 Image Credit: By Ian Stewart [CC BY-SA 3.0], via Wikimedia Commons
Canada's most northerly points reach well into the arctic circle and are great places to witness the country's rarest wildlife including polar bears and arctic foxes. There are many trails that you can hike alone or with a guide. It should be no surprise that it's very cold up here, and so explorers should be careful (in this respect, guided treks can be useful). Make sure that you have accommodation booked as camping might not be an option in sub-zero temperatures. You can also take part in some of the country's more unusual activities including dog-sleding as well as experiencing arctic village life.