Tourism in India continues to increase. In fact, more than 8 million tourists visit India every single year. If you're thinking of making a trip, you should definitely visit Rajasthan. 
But if you're having a tough time deciding on where to visit or you haven't heard of Rajasthan before, let us help convince you.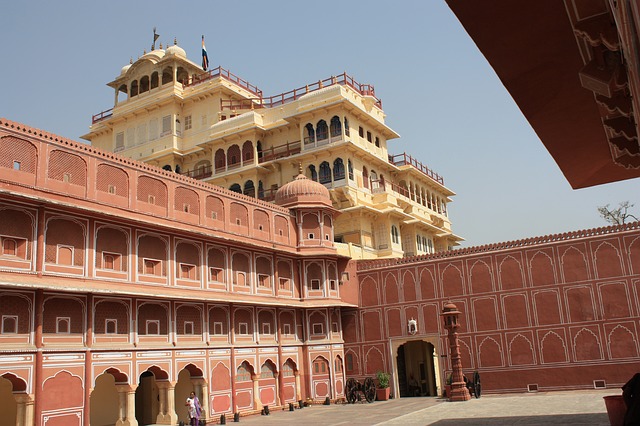 Keep reading for 4 reasons you need to make Rajasthan India your next vacation. 
Ancient Forts and Palaces 
If you like ancient architecture, then you'll love Rajasthan. Since the 12th century, several different kingdoms have ruled this area of the country. 
And with each kingdom came their own unique architecture. What this means today is that we can experience a wide variety of beautiful forts and palaces. 
This is also something that sets Rajasthan apart from many other Indian states that don't offer as much ancient architecture.  
In one state, you can enjoy a 36-kilometer long fortification wall, the largest fort complex in the country, and admire grand palaces. Say hello to incredible ancient architecture.  
Enjoy the Desert 
Another amazing part of Rajasthan India? The beautiful desert.  
Imagine getting away from the hustle and bustle of the city, enjoying an amazing camel ride. You'll also be able to admire miles and miles of shifting sand dunes. 
Another thing to check out in the desert is festivals. At the Jaisalmer Desert Festival or Rajasthani Folk Culture Festival, for example, you can camp under the stars, enjoy local food, and experience local dance performances. 
Bazaar Shopping 
While in Rajasthan, also make sure you check out the bazaars. Here, you can enjoy authentic markets full of all types of Indian items. 
And there are tons of different markets throughout the state. At some, you'll find trinkets and spices. At others, enjoy jewelry and antiques. 
In any of the locations, you'll enjoy custom handicrafts unique to the area. And what better way to find perfect souvenirs? 
Delicious Cuisine 
Last but not least, don't forget about the food. Rajasthan is known around the world for its wide array of vegetarian options. 
If this is what you're interested in, make sure you try the thali or dal bati churma. 
But if you're looking for Indian dishes with meat, you can get those here as well. Look for safed maas or laal maas for delectable meals that include meat. 
No matter where you are in Rajasthan, you'll be able to find amazing traditional Indian cuisine that you'll remember forever. 
Want more ideas? According to the article "The Beautiful Rajasthan Guide" from Chakrr, Rajasthan is the ideal place to go when looking to have the complete India travel experience. 
Rajasthan India: Time to Plan Your Trip 
Now that you've read all about Rajasthan India, it's time to plan your vacation. Whether you're interested in the food, the shopping, or the architecture, there's something for everyone in Rajasthan. 
Want to learn more? Check out our other articles for the latest updates.