Europe is an enticing continent that draws in 600 million tourists each year and is, according to Statista, the global leader for international tourism.
The continent's charm derives from its mixed batch of countries, each with unique and exciting aspects for tourists to explore. From historical sights to culinary delights. Plus, impeccable scenery discoverable by an extensive range of fast, accessible, and affordable transport.
Because of the closeness of each country in the EU, the continent is a hotspot for backpackers wanting to explore multiple countries within a short time and without little travel between destinations.
For instance, Spain's east right border gives sightseers access to France. And through France, visitors can gain access to either Italy or Germany.
Some of Europe's most popular tourist destinations include France, Spain, Italy, and Germany.
However, over the years, other EU countries are gaining recognition across the globe.
For example, Croatia offers a chain of luxury yet affordable accommodation to holidaymakers. Plus, the opportunity to hire a Yacht Charter in Dubrovnik and explore one of the longest coastlines in the Mediterranean. Recognition of these features and more is driving more travellers to explore what Croatia has to offer.
For a detailed view of how Europe keeps drawing in millions of customers each year, this post explores the food, history, scenery, and so forth that globetrotters are eager to experience.
Delicious Cuisine
For those who adore sampling and indulging in tasty food, Europe is the perfect destination for many.
After a long day viewing exciting architecture and museums. Travelers in the EU will never be too far from a cafe or restaurant serving the country's signature dishes.
For example, in Spain, holidaymakers can taste the country's most popular dishes such as paella and tapas.
In France, fresh croissants for breakfast are a given, and potatoes dauphinoise with crispy duck for dinner is a must.
And in Germany, travellers shall want to try Sauerbraten, the country's national dish, which German citizens often eat as a 'Sunday dinner.'
Expanding one's culinary palate by experiencing new dishes from Europe will inspire food fans to take home one of the most treasured souvenirs of all. A new recipe to recreate at home!
European History
Europe is packed to the brim with cities, towns, and sites shaped by 3000 years of history.
Here are a few of many incredible historical sites tourists are eager to visit Europe in Europe;
– The Colosseum in Italy, an emblem of the roman empire, took eight years to build from AD 72. The amphitheatre is the largest of its kind in history, and calculations reveal the venue could hold between 50,000 and 80,000 people. The arena played host to gladiator contests, plays, and animal hunting.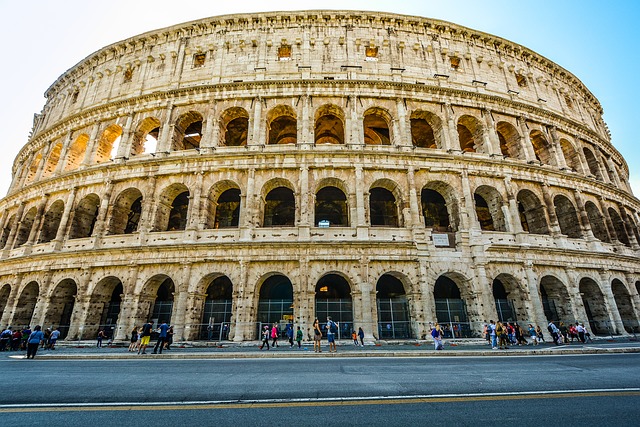 -The Lascaux World Heritage Site in France has over 600 stone-age paintings dating back 20,000 years ago, covering the ceilings and wall of the cave.
– Anne Frank's House in the Netherlands is where a Jewish teenager hid with her relative in hopes of avoiding the terrors related to world war 2. Anne's father, Otto, published her diary to depict Anne's isolated life. The book became one of the most-read publications of all time.
The EU is a hotbed for historic sites, some of which have been well preserved and enable travellers to transport to a different era in civilization.
Scenic Locations
While cities usually claim the limelight in Europe, beautiful landscapes are another factor that keeps holidaymakers coming back to the continent for more.
From photogenic forests, reserves, and beaches off the beaten track, which are yet to become mainstream knowledge.
Europe is awash with scenic gems where people can borrow a boat and explore the Adriatic Sea. Enjoy a peaceful picnic perched on a cliff-top or sunbathe in a hidden nook in Tuscany.
And so, whether in the forest park referred to as "Lisbon's lungs" in the Monsanto Hills in Portugal. Or on the alps enjoying a hot beverage while admiring the snow-covered slopes.
For social media-worthy scenery, beautiful picnic spots, and scenic places to hike and ski, Europe is a region that often comes to mind for most.
Travel Freely For Less
Extensive transport infrastructure throughout Europe gives travellers the means to move across land and sea by rail, road, air, or water with ease.
Access to multiple modes of transport is advantageous for those who, for example, would prefer to absorb the scenery between countries via a train ride, opposed to across the land on the plane.
For example, travellers can glide through mountainous regions such as Switzerland or along the beautiful stretch of the French Riviera coastline.
Having the means at a traveller's disposal to take a trip that often takes no more than an hour to get from one EU country to the next. Is a blessing for those with the urge to see more of what Europe offers in a restricted time frame.
Plus, accessibility to Europe is relatively easy for Canadian and American holidaymakers. Because they don't need to apply for a visa, so long as their visit for leisure doesn't exceed 90 days.
On top of the many transport routes available, travel costs are affordable too, which makes traveling through Europe attractive to budget-conscious travellers.
Europe Continues to Captivate Tourists Across The Globe
For some, Europe is the best continent in the world, and it's easy to fathom why from the points mentioned above.
Each country has a rich history, culture, scenery, and entertainment. As such, there are lots on offer to appeal to all ages with varying interests. And extensive modes of cheap travel allow EU visitors to travel in and around the continent with ease and affordability.