Sometimes traveling is not about discovering new and existing horizons, but also about re-discovering the stunning gems that make the world a better place. It doesn't have to be luxurious to move your soul. It just needs to be real and honest. This is what Italy is about: A sense of honesty about its food, its culture, its people and its world-famous towns. There's no pretending in Italy: It's all about the simple pleasures of a sunny culture that never stops to amaze. That's why in 2017 you should definitely put Italy back onto your European bucket list, even if you've been before, even if you don't like pizza, even if you can think of better places to see. Here are the top three reasons you need to fall in love with Italy again.
A Comforting Culinary Break In Tuscany

Tuscan landscape
Tuscany is not only a region of sunny and rich landscapes, it's also an amazing place for food travelers. First of all, the capital town is Bologna, which has given its name to the world famous ragu sauce, the Bolognese. The culinary culture in Bologna and around is extremely rich, and it's with good reasons: Bologna has always been an urban center since even before the Roman invasion and has attracted a variety of cultures throughout the centuries. This has helped to create a rich cuisine universe in this region that houses impressive farm landscapes and renowned vineyards. You can book a cooking class in Florence and even book Tuscany wine tours if you are a wine connoisseur.
A Historical Trip To Naples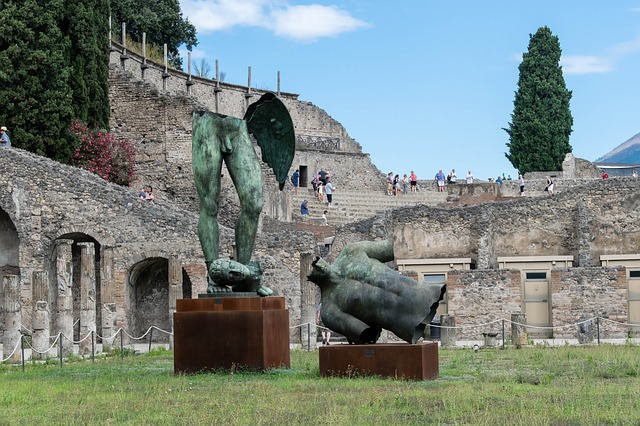 Pompeii
Naples is more than the place of the Neapolitan pizza. This is a modern town that has a rich historic past. You will find there the Pompeii site on the side of the Vesuvius. Don't get confused between Pompei and Pompeii, as Italian refer to the town with only one i, while the archeological site of the 79 AD eruption is called Pompeii with 2 i's. You can visit the site that is still the best maintained Roman town you will ever found. Indeed, the lava and the ash has kept Pompeii from erosion and time damages until it was finally rediscovered in the late 16th and 17th centuries. The facilities on the site are far from being perfect, but forgive the Italian authorities for this: People are working hard on the restoration of the many sculptures and mosaics of the site. So, book your flight and your Naples airport transfers to revisit history like you've never seen it before.
A Romantic Getaway in Florence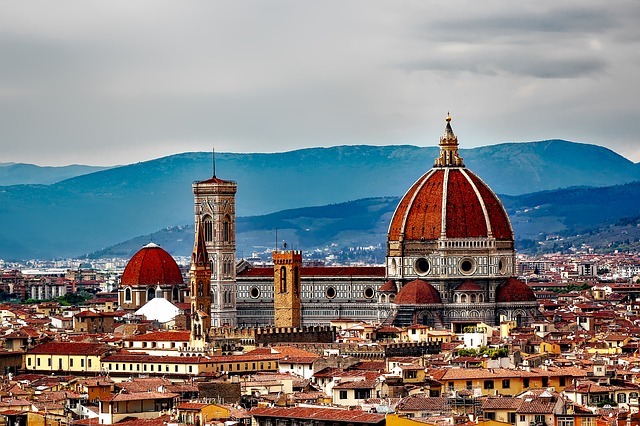 Skyline in Florence
Florence is one of the most romantic cities in the world, and it's no wonder as it has its own proposal corner, called the Lovers' corner at the Villa San Michele. What other town in the world has a place dedicated to proposals? But everything in Florence has a touch of romance in it, from the delicate gelati to the breath-taking paintings from the Renaissance, via the shadows of the Medici family that still hang above the town. There is nowhere else lovers would rather spend a weekend. Here are the top attractions not to miss in Florence.