If you have booked yourself a beach holiday you are no doubt planning to spend some time stretched out under a beach umbrella enjoying the scenery. Virtually everyone likes to soak up the rays for a bit. It is very relaxing, but after a couple of days just laying there can get a bit boring. So, try to book yourself into a resort that offers you the chance to try out some water sports. Paddle boarding, riding a banana boat, snorkeling or water skiing are all great fun, so it is a shame not to give at least one of these activities a try.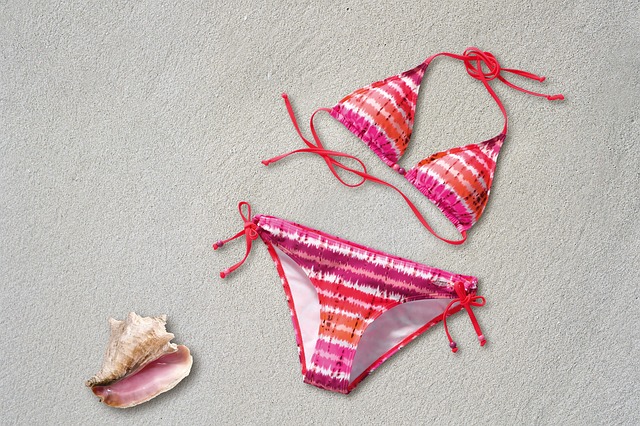 If you are planning do this, you will need to buy the right type of swimwear. You just need to click here to find swimwear inspiration for your water sport themed holiday. Read on to find out how to narrow down your options and choose the right costume or bikini for the activities you are hoping to enjoy. 
Quality matters 
Bear in mind that you will be in and out of the water all day. So, the swimwear you buy needs to be made from high-quality material that will retain its elasticity. You do not want to have to put it in the bin when you get home because it has gone all saggy and baggy. 
Get the fit right 
It is very important to get the fit right. You cannot afford for you costume or bikini to slide around or bunch up. Before you travel, try your swimwear on and make sure it stays in place when you move. Go through the full range of movements and do this twice. Once while the costume is dry and again after you have got in the shower and soaked it through. 
Consider modesty 
You need to choose a costume that is modest enough for you to feel comfortable wearing. If you feel self-conscious you will not be able to concentrate and enjoy yourself. When choosing your swimwear, try to take into account the local dress code. If you are not sure what it is, it is wise to find out before you go shopping. In most places, any style of swimwear is OK, but often when you leave the beach area you will need to put something over the top. 
Other items you may need 
If you are planning to go snorkeling, be sure to read this article before you go shopping for swimwear. When you snorkel you will be spending hours swimming just below the surface. This means that your back is going to be exposed to the sun for a long time, so it is wise to wear more than just a swimming costume. The article I mentioned above will tell you exactly what you need to buy and wear. 
If you are looking for somewhere a bit unusual to go, which offers the chance to swim and snorkel, take a look at all the things to do in Barbados. As you will see, it is a stunning place and one that I thoroughly enjoyed visiting, so, please, read and see what you think.