Taking a vacation is perfect for recharging the batteries, and getting away from it all for a while. It's really important that you take the time to have a vacation and enjoy yourself each year. However, it can be pretty chaotic, stressful, and daunting, and that's before you even get where you're going. We're talking, of course, about the airport. Many people grow to love airports over the years, but, for a lot of us they can be overwhelming. Fear not! You can boss any of these US airports on your terms. Read on to find out more.
LAX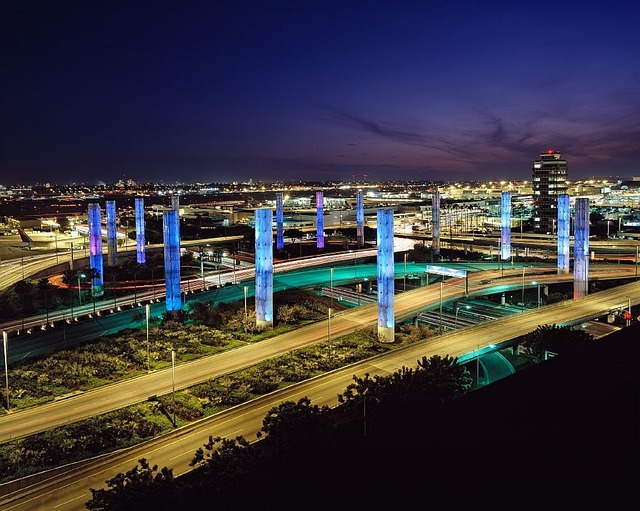 Los Angeles International Airport, also known as LAX, is one of the world's most famous airports. Last year LAX was the 3rd busiest airport in the whole of the United States, and the 7th busiest in the world, behind London Heathrow. As such, you are going to be facing a chaotic and busy airport experience. The best thing to do is to set out early on the day of, so you can be sure you aren't in a mad rush. The airport is set out in a huge 'U' shape and has nine passenger terminals. You don't want to be arriving over the other side of the airport, or you're in for quite a hike. Make sure you plan out your route to LAX and figure out exactly what terminal you're heading for.
JFK
As it's in New York, it probably won't surprise you to know that JFK is one of the busiest airports in the United States. The airport covers close to 5,000 acres of land, so it's worth packing light if you can. The last thing you want is to be hauling heavy cases all over the airport. When you're at an airport like JFK, part of the appeal is in the facilities on offer. They are a big part of what makes the vacation more enjoyable. Your trip starts as soon as you enter the airport, so you want to make the most of it. With this in mind, you should head to Terminal 4 at JFK. It was expanded not too long ago, and provides plenty of awesome facilities! If you're going to survive a long flight, you need to make certain you have plenty of time to relax and refresh beforehand.
Dallas/Fort Worth
Dallas/Fort Worth International Airport in Texas is one of the largest airports in the world in terms of size. It also has passenger traffic of around 35 million, so it's pretty busy as well! If you are traveling from Dallas/Fort Worth, you need to make sure you organize everything before you arrive. That means sorting out your terminal, and figuring out parking. Airport parking in Dallas is thankfully pretty straightforward, and you can use a park and fly system to get things sorted quickly. You're also going to need to navigate your way through the airport, and it's huge. So the best thing to do is to download the DFW Airport app. This will be a godsend for any passengers, and will help you find exactly where everything is.
You can boss any of these airports on your own terms, and make the experience a little less arduous. Now that you know a little about these airports you will enjoy the experience of visiting them so much more.