Lisbon – the capital and largest city of Portugal. Its hilly structure means that you get magnificent views at unexpected moments. There are tons of things to see and do in Lisbon, but first it's important to know what the different Lisbon neighborhoods are known for.
Belém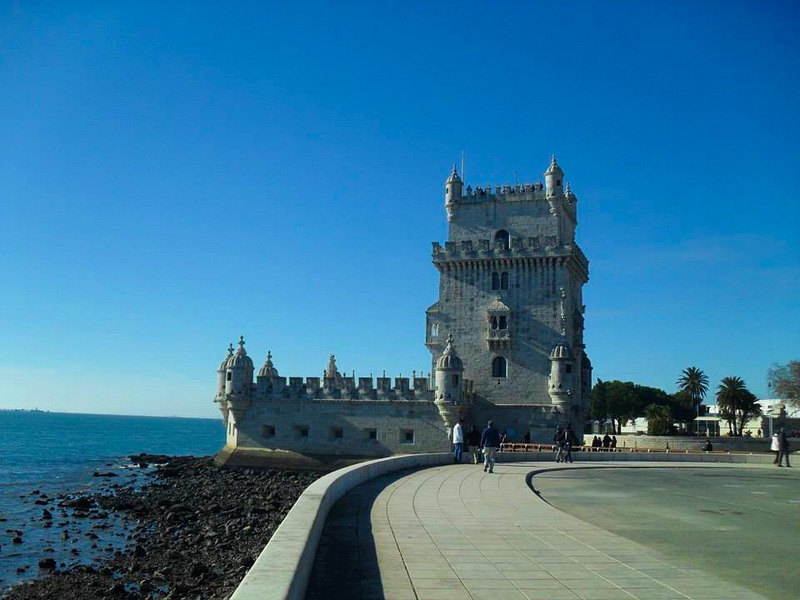 Belém is a neighborhood of Lisbon which was left much more intact than some others after the great earthquake of 1755. As such, Belém is still home to many historic buildings and the UNESCO World Heritage sites Jerónimos Monastery and Belém Tower. The Belém Tower is located at the Tagus river, and from the top you have a fantastic view over the Tagus and Lisbon. Not far from the Belém Tower, is the Fábrica dos Pastéis de Belém, a cafe that has been around since 1837 and produces the world famous Pastéis de Belém. They also have several cakes and beverages on offer which you can enjoy in the delightful vintage atmosphere of this place.
Bairro Alto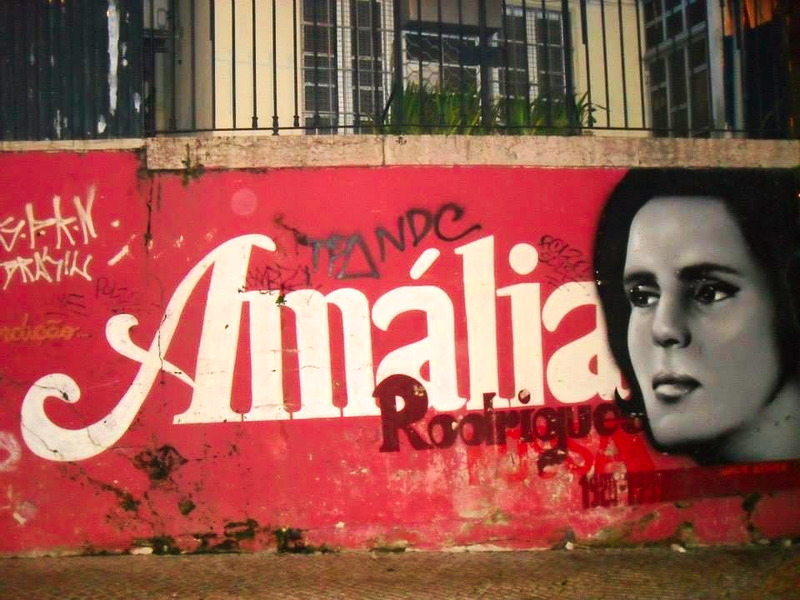 Bairro Alto is one of the oldest neighborhoods of the city and my favorite. Its narrow streets with colorful houses speak of days long gone, and it is another place that wasn't hit too hard by the earthquake. During the day, you can simply take a stroll around here without being disrupted by cars, as most of Bairro Alto is not accessible by car. At night, the neighborhood turns into the perfect spot for going out as it is filled with bars frequented by young people having a good time. Even in winter, people will stand outside on the streets with their drinks rather than spending the night inside the bars.
Alfama
No visit to Lisbon would be complete without exploring the Alfama neighborhood. For the most part untouched by the Lisbon earthquake, when you take a stroll through the picturesque little alleys, you get to marvel at century-old buildings. The Alfama is also home to the Lisbon Cathedral, the oldest church in the city. Probably the most memorable experience you can have in the Alfama is taking in a Fado performance. Fado represents the soul of Lisbon like nothing else in this city. This musical genre from the 19th century gives you an insight into what the Portuguese word "saudade" means. There is no translation for this word, but Fado is able to convey its emotions through sound. In order to get an authentic fado experience go to one of the Tascas in the Alfama. In the tiny Tasca I went to almost all the guests were Fado singers who ended up singing their melancholic tunes during the night. To be honest, the staff were not exactly thrilled to have tourists there, but we took it as proof that we had come to a truly authentic place. Amália Rodrigues was the Queen of Fado, and a big mural in Lisbon commemorating her shows how much Fado means to the Portuguese people.
Sintra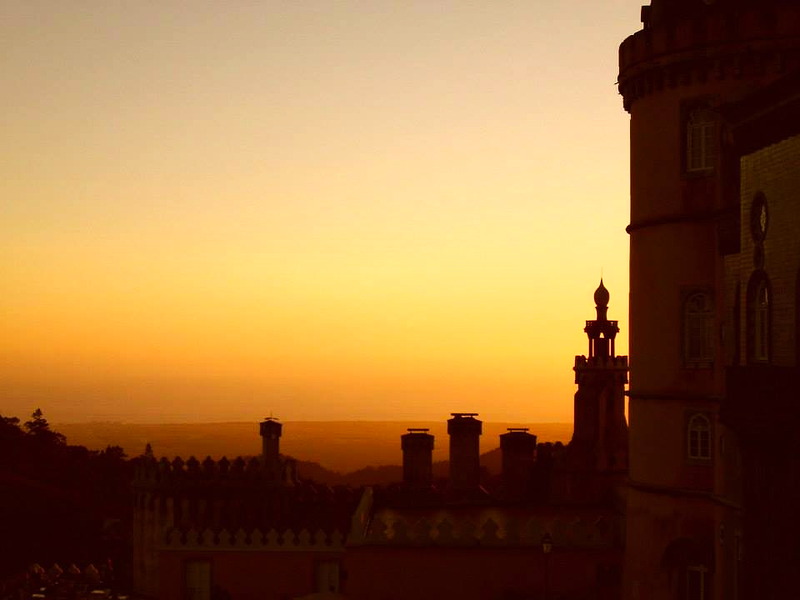 Decide how many days you want to spend in Lisbon and then add one day for a day trip to Sintra. Sintra is a magical place about 30km from Lisbon which can easily be reached by bus. Sintra's historical sites have been declared a UNESCO World Heritage site. This includes the breathtaking remains of the Moorish Castle which gave me an ever so slight glimpse into what the Chinese Wall must be like, the Royal Palace, and the Pena Palace. Sintra is a charming place, combining different styles of architecture and is sure to amaze you.  Click here for what to do in Sintra.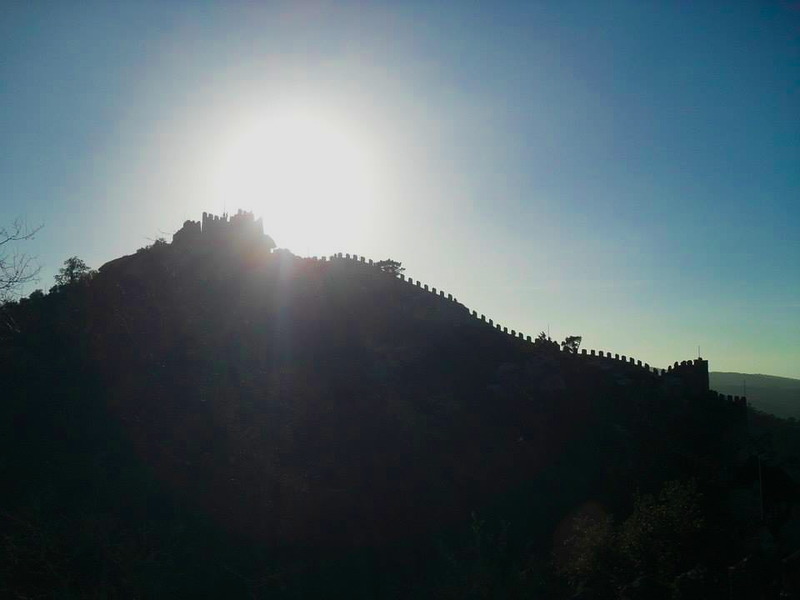 Nina Ahmedow is an expat living in Athens, Greece. Half Bulgarian Turk, half German, it's always been difficult for her to fit in so she developed a passion for seeing the world. Nina is interested in living consciously and cares deeply about ethical fashion, veganism, minimalism, feminism, and environmentalism. Her passions include traveling, languages, progressive Islam, and Hip Hop, all of which she blogs about at www.lemonsandluggage.com. You can also find her on Facebook, Twitter, Instagram, and Pinterest.
—
Save this to Pinterest!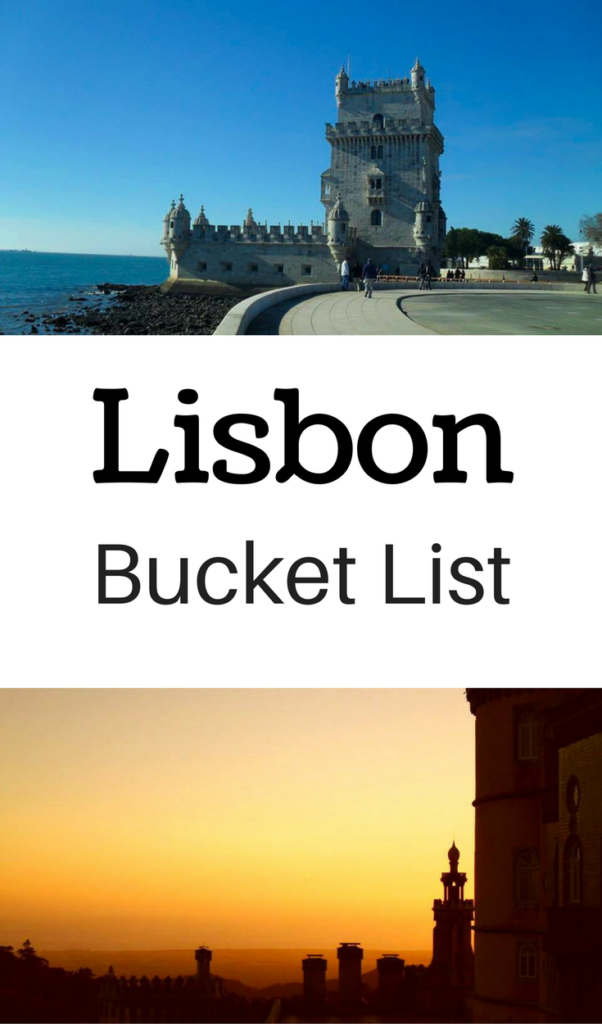 Disclaimer: This post contains affiliate links. This means that if you buy a product after clicking on these links, I may earn a small commission at no additional cost to you which helps pay for the running of this blog.