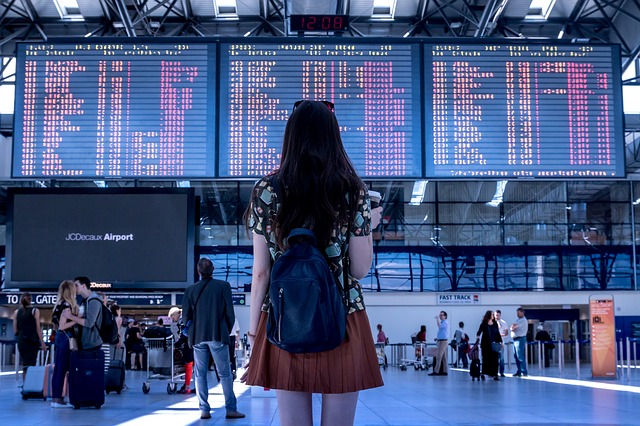 Everyone loves to travel, but things like your budget can get in the way of the perfect travel experience. If you're a frequent traveler, you've probably had to deal with choosing between comfort and cost, and it's likely that cost considerations have had to come out on top. While saving and managing your finances is always important, sometimes it's hard to resist shelling out that little extra for a more comfortable trip. In case you're the type who wants to feel a little more comfortable while traveling, or if you've found some extra space in your budget, here are a few ways you can travel in style for cheaper.    
Get the Points   
Frequent flyer points may seem like too much of a hassle to manage, but they do have some benefits if you know how to play your cards right. Consumer advocacy group CHOICE found that when using frequent flyer points, seat upgrades provided the best value, followed by flights. Products and gift vouchers by contrast provided the worst value. So when you're buying your next ticket, save up your points and see if you can score a seat upgrade. That way, you can fly a little more comfortably without having to shell out any extra money.   
Buy Smart   
Airline sales are the best way to save money on a ticket, but they can seem like a mythical beast sometimes. To avoid missing out on the best prices for your tickets, you can start using flight-booking apps like Hopper. These apps sometimes offer exclusive pricing or other valuable deals, which you can cash in later. One other tip is to buy your tickets and reserve your accommodation early to get the cheapest possible price that isn't on sale.   
Thinking Outside the Box   
Traveling in style when you don't have an endless stream of money takes a little more creativity than usual. Putting your thinking cap on is an essential part of the process. Keep a look out for deals or other interesting experiences that may help you get more out of your travels. For example, Aviation JobNet suggests using Wheels Up as it is an Uber-equivalent for private planes, and will allow you to experience taking a private jet without having to own one. You can opt for private flights, shared flights at a lower cost, plan shared flights with other community members, and even reserve a seat on a one-way, empty leg flight at an exceptional cost. 
Eat Out— for Lunch 
Food is an essential part of travel, and just because you're on a budget doesn't mean that you don't get to treat yourself every once in a while. If you're tired of eating cheap street food and want to sample restaurant fare without having to break the bank, then opt to dine out during lunch times rather than dinners. Restaurants around the world offer fixed price menus for lunchtime at prices much cheaper than their dinner rounds. Take advantage of these deals and treat yourself to a hearty meal that you definitely won't forget.