The Coronavirus pandemic is affecting everyone especially the health professionals and frontline volunteers that need to self-isolate themselves but with lack of resources, self-isolation can be costly and challenging.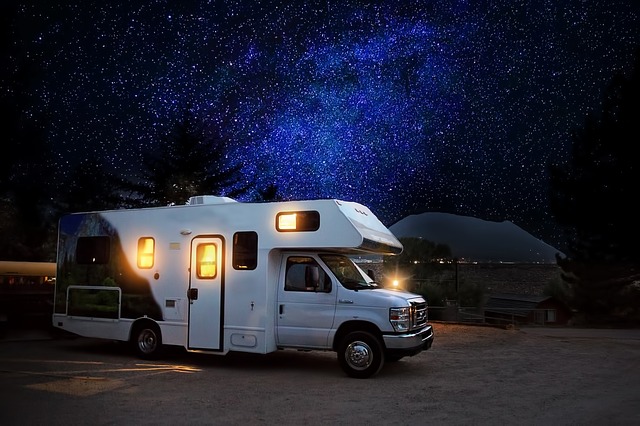 If you visit ZeRVs, a website for selling and buying RVs, some of these campers are actually been lent to healthcare employees.
Self-isolation is not really a problem if you have an RV because you can park it in front of your house or anywhere near your house and being close to your family. Self-isolation means you should be in a separate place so the chance of your family members getting the virus will be lessened.
Advantages of self-isolation inside an RV compared to an apartment
You can stay closer to your family without endangering their health

You cannot be bored because you can drive around and change the scenery in front of you.

You don't need to call someone when you need something because you are mobile.

You can stay far fand away from other people.
In the USA, a movement called RVs for MDs is created to help medical professionals.
Some people who own RVs are using Facebook to help doctors and nurses and other health care workers – those people who are on the frontlines battling coronavirus and many of them can't risk bringing that virus home to their families.
It took just two people. One person with an RV and one person with a need a medical professional with immunocompromised family members. 
People all over the country are meeting on Facebook to fill a need in this desperate time. Good Samaritans loaning RVs to people like Diane.  Diane's husband Eric is a nurse at Sarasota Memorial. Diane is immunocompromised, has a pacemaker, and damage to her lungs. Incredibly high risk.
"He was gonna possibly put a tent up in our backyard and stay on the patio and that's Florida and it's getting hot and then the next idea was to close up our garage and let him stay out there until John and Hillary offered up their RV. It's nice to have this RV it means the world to us right now", Diane told a local reporter.
A piece of charity and security in an otherwise uncertain time. 
RVs for MDS was set up just about five days ago and currently, the organization is running through Facebook emails and spreadsheets but by next week and in the next couple of days they say they will have a website and an app up and running. 
Some healthcare workers are now able to isolate themselves in trailers and RV's so they can protect their families after long shifts.
They're spending long hours at the hospitals and they need someplace to go. Healthcare workers needing a place to go where they aren't worried about spreading the virus to their families at home. 
"We decided to go ahead and donate our RVs for medical professionals so they at least have a place to isolate", RVs for MDs member said.
All through this Facebook group called RVs for MDS where RV owners can match and donate their RVs to health care workers and it's happening across the country. Go to RVs for MDS and just apply and show them some pictures and there you go. A simple process with meaningful results.
"Coachella and the Stagecoach and everything these are usually rented for that time. Four RVs here that are normally rented out but now are being donated to health care workers in the Coachella Valley", he added. 
"We would like to set these up for them at their house in the front yard or something or on the street, at least they can isolate when they come home and at least they are close to home during the evenings or during the day and they can isolate from the families but at least be within touch", another RV owner who lends his RV said.
"We're definitely blessed to be able to go ahead and donate these RVs and help out and that's what it's about this time at this time with all this going on we need to be volunteers and help our communities", he added.
In Spruce Grove, a small city in Alberta, Canada, authorities also allows RV use for self-isolation.
In Windsor, Ontario, a Facebook group created in Windsor, RVs for Canada's Frontline, is pairing donated RVs with front-line healthcare workers in need of a temporary home to self-isolate after work.
RV owners and companies can loan their trailers to healthcare workers looking to self-isolate away from their families to reduce the spread of COVID-19.
Ashley Oriet created the group a week ago after taking inspiration from similar initiatives in the United States.
The group now has over 1,000 members and has matched over 40 donated RVs with healthcare workers across Canada.
"Campgrounds are closed right now so RVs are just sitting in storage, sitting in driveways. They can be doing good in the community instead," says Oriet.
Tyler Wallace, 23, a nurse at Windsor Regional Hospital is one of the first recipients of a donated RV.
"He said, 'Look we have to talk. I think I'm not going to be able to stay in the house for much longer because of the COVID-19 patients,'" recalls his mother, Colette Wallace.
A ready-to-use motor home was delivered to his front door within two days of putting out the call for help.
If you plan to buy a camper and have the funds to use it, now is the right time. Not only that you could enjoy some lower prices at ZeRVs, but you could also help other people and be a good samaritan by loaning your motorhome if you are not going to use it yet during this pandemic. 
On the other hand, if you already have an RV and wanted to loan it to frontline workers, you can also post an ad at ZeRVs or join the RVs for MDs Facebook group.